The best antidote to a cold winter? A newborn arriving during the holiday season, of course! If you're expecting a baby between December 22 and January 19, you've got a Capricorn on the way — and a perfect name is a must.
Inspiration for Capricorn baby names is plentiful. The tenth sign of the zodiac wheel, ruled by serious Saturn, Capricorn is represented by the goat — or the sea goat, a mythical creature with a goat's head and a fish tail. A cardinal sign of leadership as well as an earth sign, Capricorns prefer to forge their own paths — while remaining firmly grounded in life's realities.
What can you expect from your Cappy newborn? Capricorn babies are a beautiful blend of stubbornness and smarts. You'll be amazed by the determination your Capricorn child shows at an early age. Don't be surprised if you have a bit of a control freak on your hands. Think of goats butting heads (and horns) and you'll get the idea. But that fish tail signifies a child who also runs deep, with undercurrents of strong spirituality.
We spoke with our favorite baby-name guru over at Nameberry.com, Pamela Redmond Satran, about these magical, sometimes solemn, little ones. Redmond Satran had this to say:
"With Jupiter moving into Capricorn for the next year, any child born under the sign of Capricorn will have a powerful double influence of the sign from both the sun and Jupiter. Capricorn is the first full sign in Winter, so any wintry or holiday names are particularly appropriate: Winter, Holiday, Christmas, Eve, Snow, Lumi ("snow" in Finnish), Frost, January, and Neve."
Redmond Satran continued, "Silver is the Capricorn metal, so Silver itself is a good choice, along with Eirian ("silver" in Welsh), or Argento/Argenta. The Capricorn animal is the goat, so some goat-related names are Giles for boys or Capella for girls." Nameberry has a delightful array of Capricorn names, so be sure to check them out here.
We've also dug deep to come up with a terrific list of Capricorn baby names we love. So take a look — you might just find the perfect name for your wee goat right here. (And who knows? You might also like our Scorpio- and Sagittarius-inspired names, too. Or our top names of 2019 list!)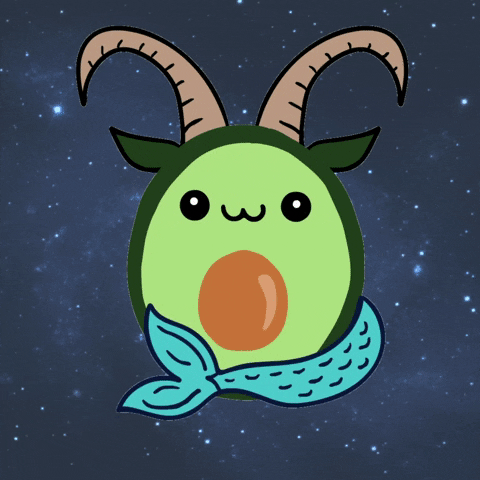 Capricorn the Goat/Sea Goat Inspo
BOYS
Acestes (ah-ZAHS-teez, Greek origin, "pleasing goat")
Billy (we couldn't resist)
Buckley ("goat's wood")
Cap
Caprio
Gedi/Geddy (Hebrew, "goat")
Gil
Giles (from Old French by way of a Greek word for Zeus goatskin shield, aigis)
Gilles
Jael/Jahel (Hebrew, "mountain goat")
Terach/Terah (Hebrew, "wild goat")
GIRLS
Aja (Hindi origin, "goat")
Capella (Latin/Arabic origin, eleventh brightest star in the sky, "little she goat")
Capri (as in the Italian island, could also derive from Latin for "goat")
Gilly
Nyala (African origin, "mountain goat")
Winter & Holiday Inspo
BOYS
Bodhi (Buddhist holiday)
Carroll
Christian
Cole
Gabriel (the archangel heralding the birth of baby Jesus)
Jasper (one of the Three Wise Men)
Kendry (speaking of the Wise Men, this cool name from Madagascar of all places means "wise man," and we think it's a sleeper hit in the making!)
Kenyon ("white-haired")
Kris
Frost
Nat/Nathaniel/Natalio
Nicholas
Nick
Olwen ("white footprint")
Quilo (Latin origin, "north wind")
Whittaker ("white field")
Yukio (Japanese, "snow boy")
UNISEX
Angel
Aubin ("white")
Christmas
Noel
GIRLS
Angelica/Angelique
Bianca ("white")
Carol
Christa
December
Eirwen (AY-ren, Welsh, "white as snow")
Eve
Frostine
Gabrielle/Gabriella
Holiday
January
Kita (Japanese, "north")
Lumi (Finnish, "snow")
Merry
Natalie/Natalia
Natasha ("birthday of our Lord")
Neve ("snow")
Noelle
Seren (Welsh, "star")
Solstice
Winter/Wynter
Earth Inspo
BOYS
Ajax (Greek origin, "earth, land")
Colden (Old English, "dark valley")
Cleveland
Flint
Garland (Old England, "triangle land")
Jagan (Indian, "world")
Lachlan (Scottish, "land of the lochs," or someone from Norway)
Montgomery
Riku (Japanese for "land")
UNISEX
Alaska
Brooklyn
Dakota
Indiana
Jordan
Montana
Nevada
Rylan/Ryland (Irish, "rye land")
GIRLS
Etta ("keeper of the earth")
Chantal (Old French for "stone, boulder")
Gaia
Ireland
Sana (Arabic, "brilliant mountaintop")
Terra
Capricorn Qualities Inspo
BOYS
Alaric (Germanic, "strong leader")
Basil/Basilio ("king")
Cay/Cayo ("lord")
Daitan (Japanese, "daring, bold")
Ethan ("steadfast")
Emil ("industrious")
Frederick ("king")
Gualtiero (Spanish, "ruler of army")
Kenji (Japanese, "wise ruler")
Jag (Indian, "ruler of the world")
Quique (KEE-kay, Spanish, "home ruler")
Rainer (Germanic, "wise army")
Rico (Spanish, "strong ruler")
Rohan (Indian, "ascending")
UNISEX
Akira (Japanese, "bright, intelligent")
Alden (Old English, "old wise friend")
Aubrey ("ruler of elves")
Fallon (Irish, "grandchild of a ruler" or "leader")
Quain (French, "clever, quick")
Rei (Japanese, "commands")
Rory ("red ruler")
GIRLS
Akilah/Akila (Arabic, "intelligent, logical")
Alarice (Germanic, "strong leader")
Annaisha (Japanese, "helpful guide to others")
Harriet ("estate ruler")
Haven
Honor
Imala (Native American origin, "strong-minded")
Isolde ("ice ruler")
Milica (Slavic, "ruler")
Minerva/Minnie ("of the mind, intellect")
Timea/Timi (Hungarian, TEE-may-uh, "honor")
Saturn Inspo
Did you know Saturn has 83 moons? And some of their names would definitely make fab — and bold — choices for your Capricorn: Helene, Janus, Althea, Titan, Atlas, Kari, Calypso, Daphnis, Dione, Pandora, Phoebe, Ymir, and Rhea.
Happy naming!