Well, it's happened: One branch of the fertile, highly fortunate Kardashian dynasty will no longer be popping out babies to be tucked into $4,000 Lucite cribs. Can we get a moment of silence for all the future bizarre names we will never get to enjoy from Kim Kardashian West and Kanye West?
Yes, despite renewing their wedding vows on the occasion of their fifth anniversary — as seen in a recent episode of Keeping Up With the Kardashians — Kardashian West revealed that they are "done" having children. Today is Kim's birthday, btw, so maybe the decision is also a little birthday present to herself?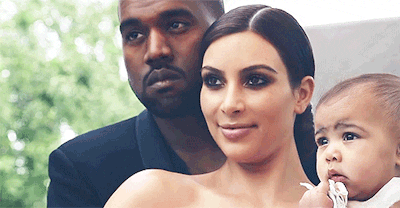 "I feel so complete. I really do feel like four is the perfect number [of kids] for me," Kardashian said on Sunday night's episode of the outrageously popular, long-running reality TV show. "I feel so full, in the best way. But I'm done."
West and Kardashian have four children: young environmentalist North, 6, Saint, 3, Chicago, 1, and baby Psalm, who was born in May via surrogate.
Honestly, we are mostly bummed out because Kim and Kanye are so extra when it comes to baby naming. And at one point, Kanye was all in for seven kiddos or more. Can you imagine what the next batch of kids might have been named? We had an office pool going. I was holding out for Testament, Prophet, Toledo, Pacific, Southeast, Lamb, and Sinner. You think I'm joking, but Psalm was nearly named "Ye." Yes, Ye. Soooo…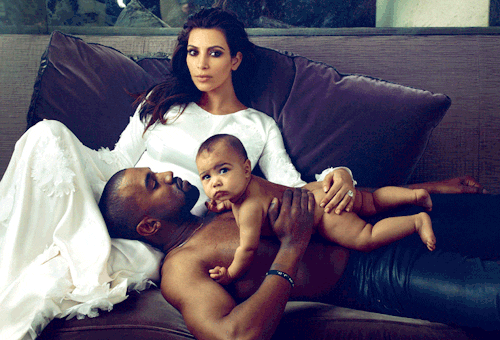 Kardashian West introduced Psalm to the family in the Sunday episode, saying, "His name was going to be Ye, but Kanye didn't like Ye because Ye doesn't mean anything. We looked up every name in the bible that had Ye in the beginning, and the only name was Yehezkel, and Kylie [Jenner, Kardashian's half-sister] called at the last second and was like, 'No!'"
Who knew that little sis Kylie would be the family voice of baby-naming reason?
Kardashian West also admitted that life living and traveling with four kids is "definitely more chaotic." She told Scott Disick on the KUWTK episode that rapper and fashion designer West has really stepped up as a dad, and that's why she decided to throw a low-key vow renewal celebration on their anniversary.
"I think it's so special that all four of our kids are here," the KKW Beauty founder said to Disick. "It'll just be really sweet, and I'm excited that everyone is coming over."
Now, Kardashians have been known to change their minds about things, but we'll assume that we'll have to go elsewhere for our weird celeb baby name fix for now. Hopefully Kim's sisters will still provide us with future inspo for a long time to come.