This side of 10 years ago, one of my closest couple friends shared the happy news with me — they were going to be parents! I was just as overjoyed for them as they were for themselves, and I was happy to be a supportive spectator as the next nine months flew by in a blur of baby showers and Braxton Hicks.
It wasn't until after their sweet little boy came into the world that I realized there are certain unspoken things new parents want their kid-free friends to understand. Actually, that's not entirely accurate. While the changing dynamic in my friendship with this couple clued me into the fact that things would be different moving forward, I never fully understood what those unspoken things were until my husband and I became one of the first couples with kids in our circle of friends where we now live.
More: Scientists prove that motherhood changes your brains
We all shoulder some of the blame for the radio silence in regard to these hushed feelings — every single one of us who is a new parent or who is kid-free but has new parents for friends. So, yeah… all of us are complicit in this perpetuating cycle of not talking about what happens to our relationships with our friends when kids enter the picture.
In the spirit of breaking that cycle, here are some of the things that new parents want their kid-free friends to know.
1. We're #SorryNotSorry for filling up your social media feed with our kids' faces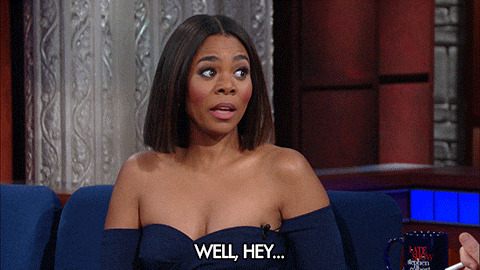 If someone were to print out a scrapbook of all of my social media posts prior to having children, I imagine it would include a lot of pictures of my husband, late nights with friends and obligatory fancy food shots from the upscale restaurants we used to frequent. Those were the things our life was centered around then. Now, our day-to-day operations largely involve keeping these tiny humans alive. That's kind of a big deal to us, and hey, they happen to be cute too. Why wouldn't we want to share this part of our world with the other people in our lives who matter the most?
2. We're still the same people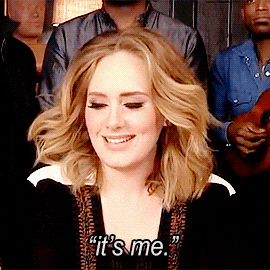 Beneath the dad bod or the mombie stare, the smear of chocolate candy on our pants leg (God, I hope that's chocolate), the Cheerios in our hair and the fact that we can't seem to keep ourselves from segueing every convo into one about our kids, we are still the same people you know and love. Sure, we are now much more aware of things like immunization schedules and school zones, but the old us is in there too. Please don't feel bad for reminding us of that sometimes. We want you to sit us down with a pitcher of margaritas and coax out that part of us when we're together.
3. We will flake on you, but it doesn't mean we don't love you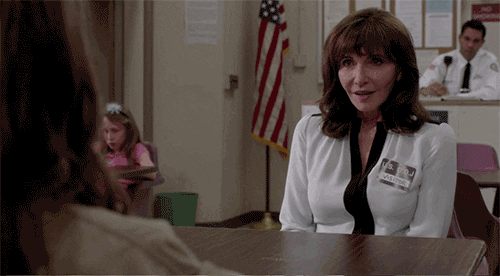 When you are friends with a new parent, you can pretty much plan to get bailed on with alarming regularity. Despite our best intentions and the fact that, yes, we would trade in our eyeteeth to get out of the house and converse with adults about something other than Paw Patrol, shit happens — and at times, we mean that in the most literal sense. Kids will get sick, babysitters will cancel… if we're really being honest, sometimes we are simply so tapped out by the time the big night rolls around, we just want to stay home and breathe in the comforting scent of our baby's head (weird, I know).
More: 10 funny tweets from parents this week
4. Having said that, we miss you

Like, a lot. We miss you so much sometimes that it physically hurts. It's not just the fact that we don't get to see your face as much — it's also the fact that this new tiny human can be a wedge that creates emotional distance from you too. It's not intentional, and it certainly doesn't mean that having a baby and having kid-free friends are mutually exclusive. It just takes time to adapt to this new arrangement. We've got to find our friend stride, you know? Until then, know this: We miss you something fierce.
5. If you miss us too, we'd love your company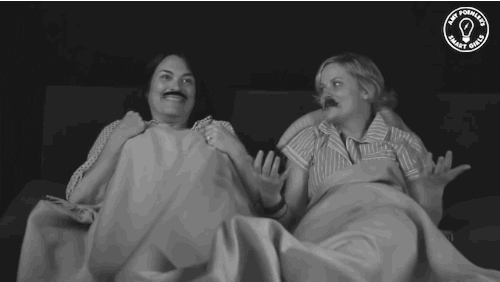 It took me a long time to realize that spending time with my kid-free friends at home was better than not spending time with them at all. It wasn't that I didn't want to hang with them… I just always felt guilty asking them to come sit on the couch with me and have the girl talk I so desperately craved while I caught up on folding laundry. Eventually, we will be able to join you again for fun nights out on the town, but in the beginning at least, it's often easier for us to be home. If you pick up some Chinese takeout and trade going out for staying in with us, the gesture will never be forgotten.
6. We are forever tired
I believe the expression we are looking for is bone-tired, as in, we are so tired we can feel the fatigue in our very bones. Being a new parent is all-encompassing, and part of what it encompasses is time typically reserved for sleep. We will yawn continuously. We will say silly, nonsensical, sleep-deprived things sometimes. We will look like extras on the set of The Walking Dead. Just love us anyway, OK? And if you really want to earn our gratitude for life, offer to sit with the baby for 15 minutes so we can squeeze in a power nap. Or at the very least, don't be offended when we nod off mid-conversation.
7. It won't be like this for long
There's an expression about parenthood that goes, "The days are long, but the years are short" — and it may be trite, but it's true. That first year feels like an endless parade of unbearably long days that bleed into nights that bleed back into days until you have no idea which way is up, much less how to be the sociable, functioning friend you were pre-parenthood. Then you hit that one-year mark, and you wonder how 365 days flashed by in the blink of an eye.
More: Facebook unveils its new parent portal
Each year is much the same, and after a few years, another shift in the parenting paradigm occurs: Your kid needs you less. They are more mobile and more independent. You feel more comfortable leaving them with a sitter. Eventually, they'll start day care or preschool. New parents will find themselves once again on the precipice of a life filled with time for tiny indulgences like meeting a friend for a latte or catching a matinee. So bear with us, dear friends. We'll come back to you. Promise.
This post was sponsored by Sam's Club.