As Mother's Day rolls around, you may be expecting the typical fare. (Flowers from the hubby and a Bed Bath & Beyond gift certificate from the mother-in-law, anyone?) But even though you'd never dare look a gift horse in the mouth, you might notice that something is missing this year.
Somebody has to say it. If you want to make it through your time as a mom and actually enjoy yourself, you have to start taking care of number one. As the instructions state when preparing for takeoff, make sure you put on your own oxygen mask first before you help the child next to you. In translation: Mother's Day is the perfect excuse to make yourself a priority, practice self-love and recharge your depleted batteries.
More: I want alone time so badly, I'd rather sit in traffic than be with my kids
Dr. Fran Walfish, Beverly Hills relationship psychotherapist, author of The Self-Aware Parent and co-star of Sex Box (airs Fridays at 10/9c on WE) explains: "Motherhood is a privilege and relentless 24/7 job. One day each year, on Mother's Day, every mother should allow herself the indulgence of being pampered and adored. However she enjoys it, she should accept the gifts of her spouse and children to partake in all of the choices listed below. Different strokes for different folks — let mom relish in it all!"
Hear that? You're a badass mom and now it's time to celebrate that you made it through another year in one piece.
1. Sleep in
Amy Levine, sex coach and founder of Ignite Your Pleasure, advocates an even bigger payoff of a Mother's Day snooze-fest: "Sleep has been linked to healthy sexual desire. While more research is needed, snooze and see if you're more in the mood or if it makes for better sex."
2. Morning at a coffee shop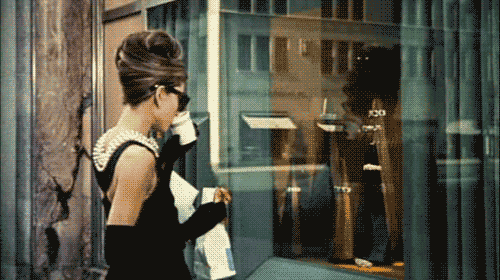 Belah Rose, podcaster and author of Delight Your Husband, explains why she savors a solo coffee date whenever she can get it: "Sometimes, the best thing for a mama is an opportunity to wander away from all the to-dos. One of my favorite, rare but savory, treats involves grabbing a paperback (yes, I'm talking the real stuff) and my journal. I slip into an outfit that makes me feel confident and relaxed. I tell my hubby when I'll be home and leave my phone behind. I stroll leisurely to the coffee shop around the corner. If all I get 'done' is half a page because my mind travels away to interesting ideas and warm feelings, then I know I'm right where I should be… until I return to my loves, and I know it again."
More: 10 famous movie lines that get a lot funnier when you have kids
3. Afternoon staycation
If you're a busy mom with a handful of kids in the backseat, it's a given that you are not fully appreciating the city you live in. Check out this massive staycation ideas list for 90 U.S. cities for inspiration — and plan an afternoon of fun by yourself.
4. At-home spa day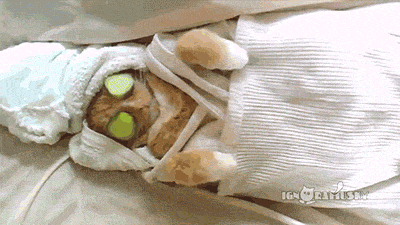 Lock yourself in the bathroom and don't come out until you've used all that nail polish, face cream, face masks and body butter you've been squirreling away for a rainy day.
Next Up: Backyard winetasting