Confession: I am someone who secretly hates April Fools' Day because I hate, hate, hate to see people embarrassed. But when it comes to kid-friendly pranks, we finally get to see the brighter side of this often humiliating holiday. These 11 pranks are guaranteed to make your kids giggle because they're all in good fun.
In fact, I would go so far as to say that these kid-friendly pranks are fun for everyone. Instead of telling a friend that their mom died or putting real bugs in someone's bed (cruel and horrifying, respectively), try one of these cute April Fools' Day pranks this year.
1. Candy corn
Image: Instructables
A literal candy corn served for dinner? Adorable, hilarious and delicious — your kids will be begging for seconds.
2. Computer upgrade
Image: Just Imagine
First off, any parent who takes the time and effort to replace a computer, laptop or iPad with this detailed cardboard likeness is winning at life. Second, though this was originally intended to be an office prank, it works perfectly on kids who just can't unplug from technology.
3. Dirty diaper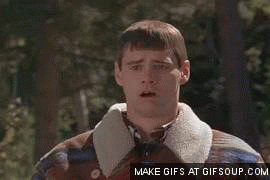 Image: Giphy
This Reddit prank is so daring, so gag-inducing and so devious that it just might work on an older child if you also have a younger tot in diapers: "I pulled my favorite April Fools' day joke on my wife just after our first child was born. Early in the morning before my wife woke up, I took a clean diaper and smeared it with chunky peanut butter, and placed it back on the clean diaper pile. Then, when our son woke up, I said I would take care of the change. I took off his old diaper, cleaned him up, and slid the peanut butter diaper under him and called my wife in. Pretending it was the old diaper from the night before, I showed her the peanut butter, and smelled it closely, and said there was something wrong with our son."
"Since he was still on very little solid food, she thought the color and consistency was a bit strange. Then I put my fingers into the peanut butter, and rubbed them together indicating there was something wrong there. I got a strange look from the wife, but she thought I was being a very involved and interested parent. When I put the peanut butter on my finger into my mouth, she nearly gagged and shouted, 'What are you doing?' At that point, I could no longer hold a straight face, and told her the whole story. To this day, we still chuckle about it."
4. Faucet fountain
Image: All for the Boys
Tape on the faucet is the oldest trick in the book, yet it still gets 'em every time.
5. Kitty litter cake
Faux kitty litter cake is another wretch-worthy April Fools' Day idea, and you know your kids will love eating it.
6. Mashed potato ice cream
Image: Hugs and Cookies XOXO
Even though this is a kiddie prank, serving mashed potatoes in an ice cream cone doesn't sound half bad.
7. Slippery soap
Image: Lady Create-a-Lot
Get ready to stand outside the bathroom door and suppress your laughter as your kid drops the soap again and again and again.
8. Spilled milk
Your kid's heart will momentarily stop when they think they have committed a mortal sin: Haven't I told you not to put drinks near my laptop?
9. Sweet grilled cheese
Image: A Flexible Life
A fake-out grilled cheese sandwich made from slices of grilled angel food cake and cream cheese frosting tastes almost as good as the real thing.
10. Toilet paper raid
Image: Kids Activities Blog
Long gone are the days when you can chug Arbor Mist and TP the neighbor's house, so why not TP your kid's room instead?
11. Upside-down water glasses
Image: Viral Nova
A brilliant trick to play on your kids in the comfort of your own home. An incredibly cruel trick to play on your waitress at a restaurant.
More on April Fools' Day fun
DIY April Fools' ideas for kids
Jokes for April Fools' Day
Fun April Fools' Day food pranks