A snow day is one thing, but a massive East Coast winter storm that puts 29 million people under a blizzard warning is quite another. If you are on blizzard watch and you happen to be a parent, you are probably shaking in your boots right about now.
A major winter storm is hard for anyone to deal with, but it becomes especially taxing when you are trapped with kids under one roof for days on end. This is nothing like summer vacation, where kids can play with friends and come and go as they please. No, during this Snowmaggedon Snowpocalypse of epic proportions, your parenting skills will be put to the test.
Before you turn on Frozen for the hundredth time (oh, the irony!), consider one of these tried-and-true indoor snow day activities to keep your kids entertained:
1. Build a fort
Image: giphy.com
Classic 1980s blanket forts in the living room are fun for a reason. As simple as it sounds, your kids will want to hide inside all afternoon.
2. Catapult marshmallows
Image: It's Always Autumn
Older kids will love this easy marshmallow catapult that can be made from a few simple items found in your kitchen. Big bonus: You just bought yourself hours of quiet during the marshmallow launch.
3. Cook a five-course meal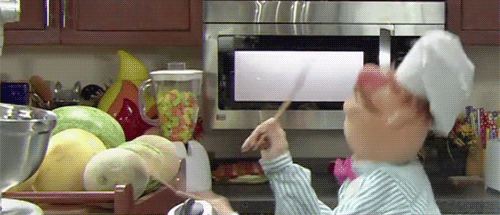 Image: giphy.com
You may live to regret this, but everyone in your family has got to eat. For once, throw caution to the wind and let the flour fall as it may. Get kids of all ages involved in cooking a big family meal that you can enjoy as the snow falls outside.
4. Hit up the recycling bin
Image: giphy.com
No, I am not suggesting that you force your kids to dig through the trash on this cozy snow day. I am suggesting that you work together with your kids to build a robot out of cardboard boxes and soda cans from your recycling bin.
5. Make a magazine collage
Image: Milk and Cookies Blog
This may be my nostalgic 1980s inner child talking again, but a magazine collage is where it's at. On the upside, you can help young children learn to spell as they cut out creepy, ransom-like letters.
6. Make a music video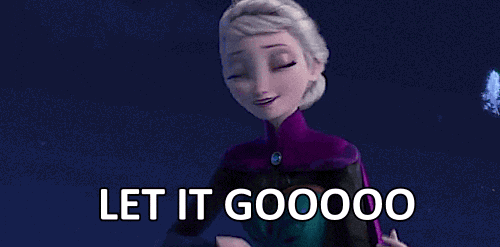 Image: giphy.com
You have an iPhone, you have a few crazy kids — you must know where I'm heading… Put on your kids' favorite jam and help them to choreograph an elaborate "Let It Go" music video to share with friends and family.
7. Make snow ice cream
Image: Her View From Home
With all that snow outside, why not put it to good use? Her View From Home provides a deliciously simple snow ice cream recipe that you can serve in waffle cones or cups with your favorite topping.
8. Make snow paint
Image: Beneath My Heart
Oh, the things you can do with snow! "Shivery" snow paint lets your kids turn the bad weather into an arts and crafts project.
9. Play Minute to Win It
Image: The Chaos and the Clutter
If Minute to Win It is fun for an adult drinking party, I can only imagine it has the same effect on kids. Kid-friendly Minute to Win It games are hilarious to watch.
10. Print valentines
Image: Disney Family
This raging snowstorm came at the perfect time, just before Valentine's Day. Use these adorable Disney Valentine Printables to knock out class valentines two weeks early.
More on parenting
Judge says parents can't name their baby Nutella
Smug doctor dad gets schooled by teacher for child's unhealthy lunch
Booster seat laws will destroy my daughter's dignity