I don't know why these turkey children exist, but I'm glad they do.
Now excuse me while I make my own rendition for a mother-daughter turkey trot.
A fluffy turkey tummy
This little sweetie rocks the happy turkey baby look with class. Tell me — don't you just want to tickle that perfect turkey tummy? (Spirit of Halloween, $55)
Head on a platter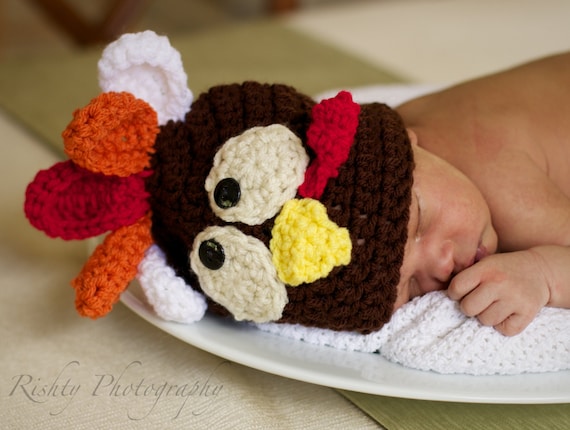 Things start to take a turn here, since this sweet turkey hat is served on a platter, instead of, say, a mannequin. (Etsy, $19)
Big kids love turkeys, too
Even big kids can gobble up the turkey theme, and they're far more likely to stay in character than a dumb baby.
What is happening
Photo Credit: Tori Spelling/ToriSpelling.com
I blame Tori Spelling for this terrible costume. No, seriously, this is Tori Spelling's turkey baby. She's not even gobbling with any conviction.
A onesie we can get behind
Don't you want to chase after this munchkin and her turkey tailfeathers? We can definitely get behind this cute little onesie and half-tutu costume.
Celebrities love turkey babies, apparently
I can't even blame Tori Spelling for this one, since this adorable celebrity turkey baby actually belongs to Jimmy Fallon.
So peaceful, though
Happy turkey day! #babyyoda #turkeycostume #socute!
Whether it's his wide eyes or the peaceful way he holds his Thanksgiving sign with pudgy fingers, this turkey baby has clearly found his zen.
Classic turkey onesie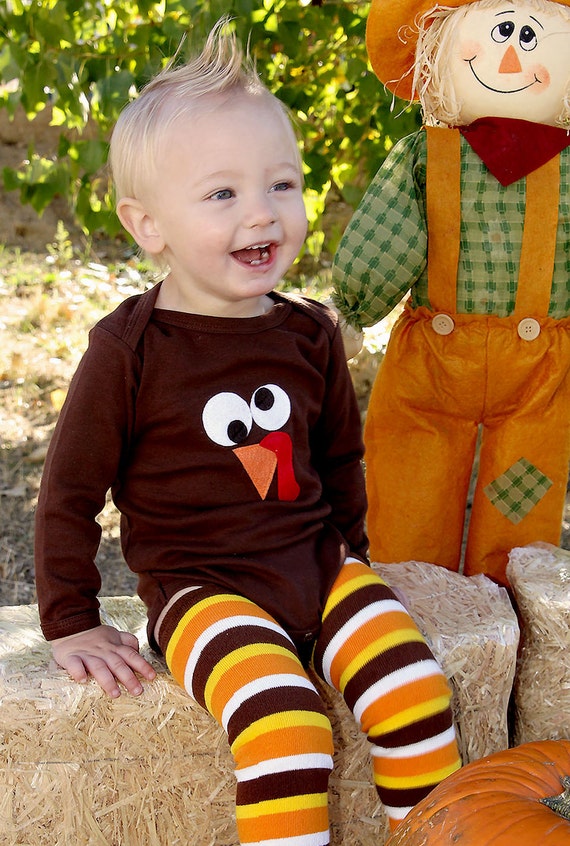 From the cartoon turkey face to the cute striped legwarmers, this understated turkey onesie is the stuff of Thanksgiving legend. My only real concern is the faux-hawk. (Etsy, $29)
A drooling turkey pilgrim
Got ice cream yesterday at #ekonkhillturkeyfarm #turkeybaby
OK, this turkey baby loses points for not actually resting his pudgy limbs inside the fleecy warmth of a turkey onesie. But he clearly gets bonus points for excitedly drooling, and topping it all off with a pilgrim hat.
And one for good measure
Rocco's Halloween costume hehe #englishbulldog #Halloweencostume #trickortreat #October #mybully #bullyfamily #turkeycostume #bulldog #bully #bullytroops #ilovemyenglishbulldog #socute #nothappy #lovemybully #myboy
Confession: This dog is clearly not a turkey child, but he is amazing. And his presence here begs the question — do children or dogs make a more convincing turkey?
More about family fun
Master DIY playtime with these finger puppet printables
Use this awesome book to combat sexist superhero stereotypes
12 Types of parents you'll meet at your library's story time