Flying doesn't have to be a stressful, uncomfortable ride. In fact, it's relatively easy to travel like a boss. And, no, it doesn't require outright purchasing a first-class ticket.
From flying at the right time to simply being friendly to the employees at the gate, travel experts spill their flight upgrade secrets.
1. When a flight is oversold, volunteer to get bumped
Airlines are desperate for volunteers when a flight gets oversold, so why not be one of them?
Scott Keyes, founder of Scott's Cheap Flights, says airlines will offer hundreds and even thousands of dollars in travel vouchers when a flight is overbooked. "The secret is that they can also offer other perks, including food vouchers, lounge passes and, yes, even seats in business or first class on your new flight."
More: 8 Travel Items Our Editors Never Leave Home Without
Nick Brennan, founder and CEO of My UK Sim Card, agrees and suggests politely asking at check-in if the flight is overbooked and saying you'd be willing to take another flight if the compensation is reasonable. "Everyone's seen the dramas in the news of people being denied boarding because of overbooked flights, and the airlines just can't afford more bad publicity. Gate agents are now empowered to offer big incentives to passengers willing to take another flight." If you're offered the chance to take another flight, "politely negotiate the terms on which you will do this, which should include an upgrade to the premium cabin in addition to cash money."
2. Use miles or credit card rewards
If you have a flight booked, you can use your miles to upgrade to a better seat on the plane — especially if you booked with cash, Keyes says. "[It] can be a great way to use some of those extra miles you've got lying around, especially if you don't have other trips coming up," he says.
The first step to increasing your points and miles travel game? Create frequent flyer accounts for all the major U.S. carriers, associate editor at The Points Guy Emily McNutt says. "They're free to create and generally only require simple personal information," she says. "That way, the next time you fly, you'll be able to input that frequent flyer number in order to earn those valuable points and miles on your next flight."
Plus, according to Natasha Rachel Smith, travel expert at TopCashback, a majority of airlines are part of the three major alliance groups: Oneworld, Star Alliance or SkyTeam. You can combine airline miles toward one big upgrade as long as the airlines are part of the same family.
3. Double-check the price
Airlines make mistakes too — and you should take advantage of it.
"Sometimes the price of premium economy or even business rivals that of regular economy," Keyes says. For instance, "in late December 2017, Delta accidentally sold first-class tickets to Canada for the exact same price as economy, under $200 on dozens of routes."
4. Bid on one
That's right, you can bid on an upgrade, and it's a lot like bidding on eBay.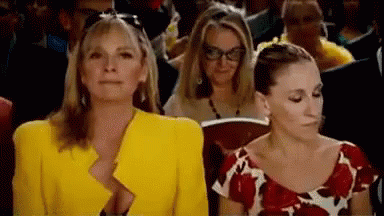 "You might receive an email prior to your departure date offering you the ability to place an offer to upgrade to a premium cabin," Brennan says. "Remember, you are bidding against others. Don't go crazy and pay a ridiculous amount just to secure an upgrade."
"Can't hurt to put in a lowball bid," Keyes adds. "[It's] very possible your offer will end up getting accepted."
5. Take the flights less traveled
This should sound familiar to frequent flyers: Avoid flights business travelers are more likely to take. Flying on low-traffic days — Tuesday through Thursday — and avoiding prime times — 6 to 10 a.m. and 4 to 7 p.m. — give you a better chance at moving up if the premium seats aren't taken.
Mi Mi Chloe Park, media relations manager for Atout France, the French Government Tourism Board, also suggests flying into smaller airports to your final destination. "For example, when flying from New York to Paris, I always choose to fly into Orly rather than Charles de Gaulle," Park says. "This can boost your chances of getting an upgrade since you are flying into a less popular airport."
6. Check in early — & travel alone
"If you have ample time before your flight, you can increase your chances of an upgrade by talking to a desk associate rather than checking in via kiosk or online," Park says. "Be friendly with the airline employee issuing your ticket and ask about upgrade options. Depending on availability, a certain number of discretionary operational upgrades are handed out per flight."
Micki Kosman, travel blogger with independent travel blog The Barefoot Nomad, adds that it works best if you're traveling alone. "It's hard to upgrade a couple and almost impossible to upgrade a family of three or more."
More: Woman Uses Travel Secret to Fund Over 16 Vacations for Almost Nothing
7. Avoid OTAs
Avoid booking through online travel agencies like Orbitz, Expedia and Priceline. Book directly through the airline's website and buy a full-fare ticket instead.
"Using an OTA or a third party often results in being issued a lower level of an airline fare class," Park says. "If flights are empty or if there is space in business or first, you're more likely to get bumped up even before you check in."
8. Be nice
Flying might be stressful to most, but always remember it can pay to be nice to your gate agents and flight attendants. Kind gestures and simply smiling can go a long way.
"If a flight is completely booked or oversold, they may upgrade you based on your delightful personality during a stressful moment," Gabe Saglie, senior editor at Travelzoo, says.
9. Log on at the last minute
Clem Bason, founder of goSeek, says most air carriers offer the ability on their respective websites or apps to upgrade your ticket any time after purchase and prior to the flight.
"Most air carriers now use variable pricing when offering these upgrades," Bason says. "Check just before 24 hours prior to the flight, [and] you might find lower upgrade prices as the carrier will want to fill as many higher-quality seats as possible — and get cash for it."
10. Don't be afraid to flaunt a special occasion
Is it your honeymoon? Your birthday? Maybe an anniversary? Tell your flight attendants!
"Who doesn't want honeymooners to have a great time? There's never a guarantee you'll get upgraded, but it's the situation where agents are most likely to give an upgrade solely because they want you to be happy," Keyes says. "Only one chance at this — probably — so take advantage."
11. "Tip" your flight attendant
Bet you never thought of this one: Bring a gift.
"If you'd like to go one step further, bring along a small gift like a chocolate bar or a note of appreciation to give to the flight attendants," Molly Cowen, editor at TravelPirates, says. "Not only do they greatly appreciate the gesture, but they'll be much more likely to return the favor with any available upgrades — or in-flight goodies."
"It is a great way to introduce yourself, and the sweet gesture goes a long way," Smith adds. "In the past, I've gotten my seat upgraded or a free cocktail out of it!"
More: 10 Genius Celebrity Packing Hacks to Make Your Vacations Stress-Free
Bon voyage, fellow travelers!