The hardest part of shopping for home goods is standing around at the store trying to visualize whether or not the item that just caught your eye is actually going to match the rest of your house or not. Well, that and deciding on a new coffee table while keeping your relationship with your significant other intact — but I digress.
More: Ikea's New Registry Makes Gift-Giving More Affordable, Modern and Stylish
One challenge with furniture shopping is that there are always too many questions. Is that lamp really the same shade of blue as the rug, or will it clash? Will that throw pillow be too big for the love seat? And is the back of that chair just a hair too short to look good in the dining room?
Thankfully, technology is finally stepping in to answer these strangely stressful questions.
Using ARKit, Apple's new augmented reality tool, Ikea is introducing a new way to shop. Basically, instead of having to visit the Ikea showroom, you'll be able to use ARKit to see what different items look like in your home. Just open the app, hold up your phone, select an object and place it in the room to see what it looks like. Nifty, right?
More: Ikea's Latest Home Collection Is Weird But Wonderful
Ikea has already been using AR in its catalog app, but integrating with Apple's ARKit will make everything more user-friendly and streamlined. And while there aren't solid plans for this year, there's a likelihood that eventually you'll actually be able to purchase things you like from the AR app itself, so the second you realize that new sectional really is the perfect fit, you can add it to your cart.
For anyone who has ever bought a piece of furniture only to realize after lugging it home and assembling it that it's just not the right fit, this could be a total game-changer.
More: 9 Ikea Hacks That Belong In Your Living Room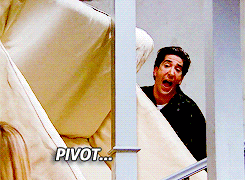 Fingers crossed other retailers catch on — the more I can avoid throwing myself into the throngs of shoppers at my fave big-box stores in favor of watching HGTV at home instead, the better.