The beloved Taylor Swift cut her short hair even shorter and bid adieu to messy layers.
This isn't the effortless, tousled bob we've come to see on trendsetters at red carpet event after red carpet event. Taylor is taking it back to a straight, single-layer bob reminiscent of the '20s (and Daisy Buchanan from The Great Gatsby for all my literary fans).
And here's Carey Mulligan as Daisy in The Great Gatsby: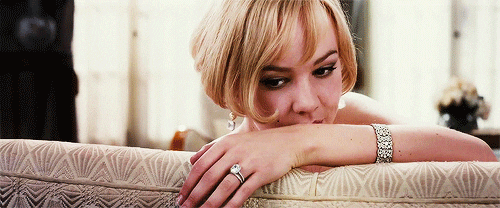 What did I say?
While you can't go wrong with a good messy bob, it's hard not to love this classic and elegant style Taylor is bringing back. It makes me wish she had showed up with a cigarette holder and a flapper dress.
Though, maybe Taylor's crop top and big skirt is the new picture of glamour. It has the perfect touch of tradition, her bob a nod to classic beauty, yet it makes a statement for modern style with the crop top, colorblocking and peek-a-boo legs.
See more Grammys fashion in the slideshow below: