For too long, women have succumbed to the allure of warm pants when the weather turns cold.
Those days are behind us, ladies. With the return of tights as a fashion statement, you can forego pants and look damn good (and kind of warm) doing it. Here are 12 of the sweetest patterned tights that we can't wait to try this fall.
1. Lace and fishnet
Fishnet gets an even more sensual appeal when it's paired with lace detailing. (Express, $25)
2. Polka dot charm
Wear these eye-catching polka dot tights with a bright red or white sheath dress to turn heads like a boss. (Classic Shapewear, $33)
3. Sheer and opaque lace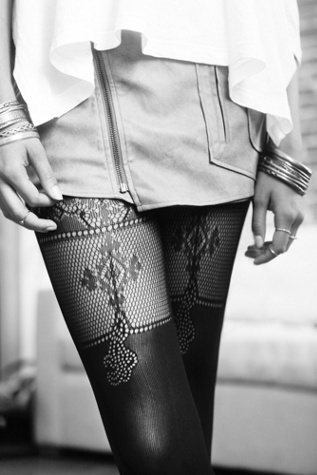 The intricate design of these tights will look great playing peek-a-boo underneath a sexy tunic dress. (Free People, $55)
4. In-style ombre
The ombre trend isn't just for your locks. These tights prove that ombre looks great on your gams, too. (Virivee, $38)
5. Baroquely romantic
We love these baroque-style tights. Frankly, all fashion should look like a work of art. (Express, $25)
6. Gem-tone gams
You can't go wrong with gem tones in the fall. Why not draw a little extra attention to your legs? (Hue, $15)
7. Preppy argyle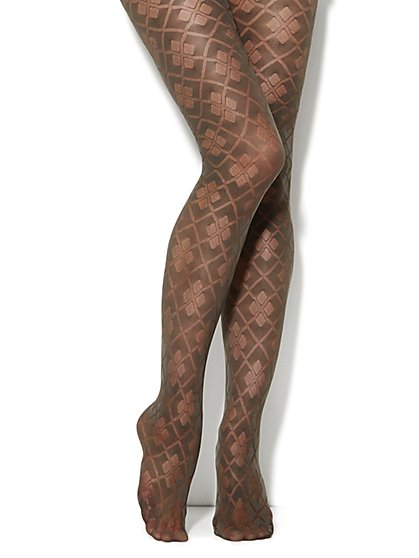 Is preppy more your thing? We love these argyle tights for a style that is ready for the office. (New York & Company, $8)
8. Hot metallic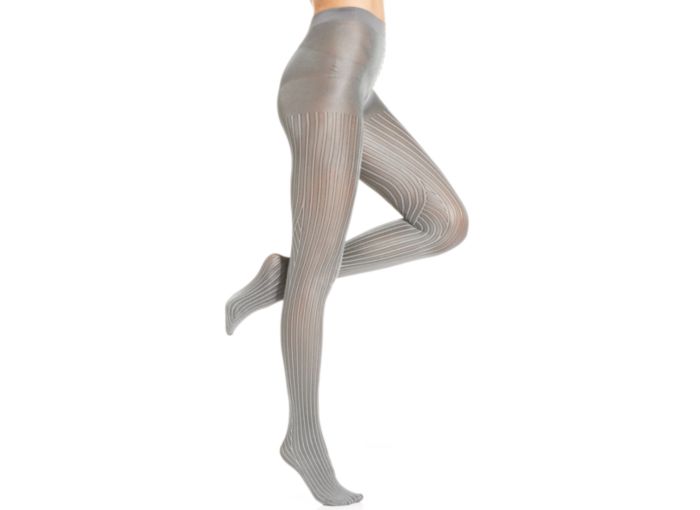 When it comes to tights, metallic is just about as wild as a person can get. Go for a chromatic look with a subtle metallic shade like pewter. (Macy's, $7)
9. Poetry and butterflies
Your legs will look like a piece of art once you wrestle them into these feminine tights. (ModCloth, $10)
10. Classic fishnet
Sure, you can go with a more muted fishnet than this bold pair — but why? (Sock Dreams, $10)
11. Studly and studded
Studs aren't just for dating, ladies. Enjoy a few metallic studs on your tights for a glammed-up iteration of the polka dot trend. (Forever 21, $10)
12. Uniquely striped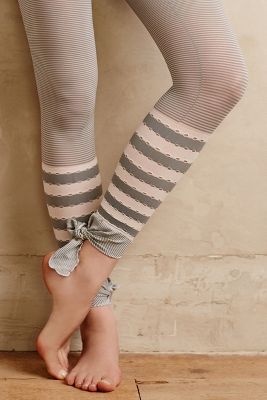 These delicate, striped tights look perfect for a ballerina. Or, you know, any woman who loves to wear ballerina flats and adorable dresses. (Anthropologie, $25)
This post is part of a sponsored advertising collaboration.
More about fashion
14 Ways to rock a floppy hat like you were born for it
3 Flawless ways to rock acid-wash jeggings as a curvy girl
Melissa McCarthy's clothing line is here and looking truly fierce