When it comes to fashion, trendy textures and patterns are key to your look — especially in the fall. Consider adding a few of these patterns to your wardrobe so you can enjoy stylish updates without breaking the bank.
1. Howl in houndstooth
The classic houndstooth pattern conjures images of old Hollywood glam — and for good reason. The one-off checkered pattern flatters both the curves and straight lines of a woman's body. Wear it in a charming peacoat or in a form-fitting dress or skirt. (Pin Up Girl Clothing, $50)
2. Turn heads with polka dots
Polka dots are fine in any form, but we especially love how they look against a large backdrop of blank space, instead of filling the fabric with a million tiny dots. We love the boldness of this black and white sweater or the more subtle appearance of a neutral dot against a white or neutral background. (Nordstrom, $58)
3. A starry night
Celestial patterns are the trend to watch this fall. You can go bold with large, geometric stars or swirled patterns that more closely resemble an abstract galaxy. Either way, you'll look like a beautiful sky full of stars. (Nordstrom, $248)
4. Chevron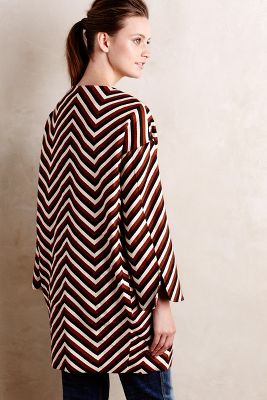 Surely you noticed that chevron has exploded in popularity during the last few years. This fall, the trend is remaining strong. Layer a chevron coat or shrug over a solid tee or dress for added texture and dimension. (Anthropologie, $168)
5. Mad for plaid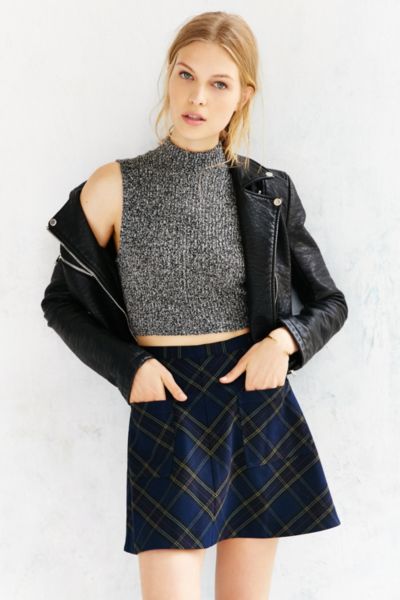 The '90s are back and they're here to stay! Plaid is showing up pretty much anywhere you look. We are especially mad for plaid if you use it in a patterned tote bag or wear it as a skirt with a form-fitting top. (Urban Outfitters, $59)
6. Bright and bold floral
A little pop of color — whether it's in a skirt, shirt or oversized kimono — never hurt anyone. You can dress up any outfit with a bold floral pattern, which looks especially fetching and unexpected over a subtle striped or polka dot pattern. (LuLaRoe, $48)
7. Marbled maven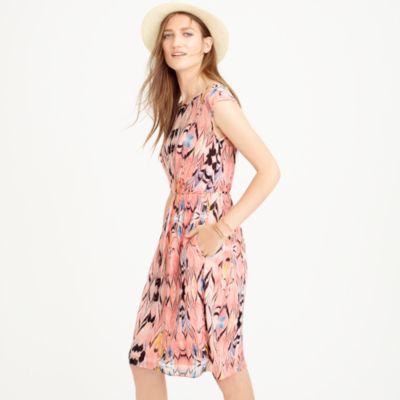 Marble prints, which you may recognize as the pattern of your grandma's 1970s curtains, are totally in style this fall. The pattern has a very cool retro vibe and it looks great in both tiny and oversized iterations. Try it in a colorful, vintage dress that transitions seamlessly from summer to fall. (J.Crew, $188)
8. Pop with paisley
You can't go wrong with a touch of paisley pattern in your life. This fall, subtle paisley is showing up in accessories like scarves and hats, which is reminiscent of a delicate toille. Wear a paisley scarf with head-to-toe black for a look that is feminine and bold. (H&M, $13)
This post is part of a sponsored advertising collaboration.
More about fashion
8 Hot summer fashion trends that men just don't understand
14 Ways to rock a floppy hat like you were born for it
Let's stop treating cleavage like it's something women have to hide