Going to a music festival is a rad mashup of music, gleefulness and primitive survival.
It's a once-in-a-lifetime madhouse out there. From the crucible comes great wisdom, including these 10 truths that you will hold dear for the rest of your life, like the survivor you are.
1. Never bring what you can't afford to lose
Upon arriving at a music festival, you will immediately lose your car keys, your cell phone and every valuable piece of jewelry you've ever owned. Festivals are like the Bermuda Triangle for valuables.
2. Fanny packs are not lame
Image: Giphy.com
Go ahead and wear that fanny pack, girl. It's not the coolest accessory, but you'll be the only one laughing when you are prepared with sunscreen, bug spray, medical gauze and wet wipes.
3. You can survive on Doritos for 72 straight hours
They're corn chips, which are practically a vegetable.
4. Quality is better than quantity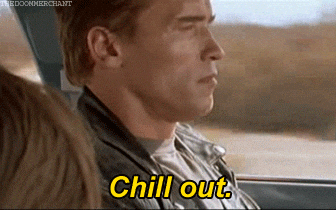 Image: Giphy.com
You can spot a music festival virgin by the intensity in their eyes. They're always running around, looking for a way to see all of the acts. Anyone who has survived a music festival knows that it is not possible — and that the quality of the acts you see will always matter more than the quantity.
5. Shoes are not for looking good
If there's one fashionable accessory that you need to ditch, it is absolutely the shoes. Practical footwear reigns supreme.
6. Deodorant is the best accessory
An amazing jeweled headband matters not when you smell like a barn.
7. Alcohol is not water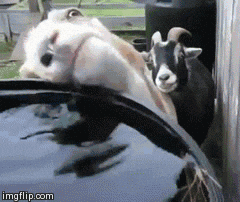 Image: Giphy.com
Yes, people should have learned this in college. But the intensity of the sunlight and the severity of the sweaty dehydration makes this wisdom more pertinent than ever.
8. Wet wipes are your best friend
Wet wipes are like the Swiss Army knife of personal hygiene.
9. Dress for all the weather
You're going to be there for days, right? Bring lighter clothes for the middle of the day, but don't forget that you may need to bundle up a bit when the sun goes down.
10. Pack sunscreen, please
We know, we know. You don't burn, you tan. After a few days of almost zero shelter, nothing but a tube of strong sunscreen will keep you from looking like a lobster.
11. Don't hang out in the back
Image: Giphy.com
You came here to see a show, so make sure you have a good view. Be patient but persistent, and you can work your way to the front of the crowd.
12. Your throat is going to hurt
It should come as no surprise that after a weekend of screaming your head off, your throat will hurt (but still, you'll be shocked). Bring some cough drops, or at least a few extra bottles of water, to soothe that pain and get back to screaming.
13. #YOLO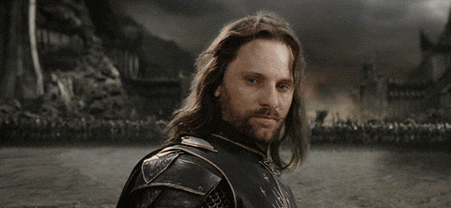 Image: Giphy.com
Make the most of the experience — and all of your life's experiences — since you only live once. Just don't turn your newfound wisdom into an unfortunate #yolo tattoo.
This post was brought to you by Almay.
More from Living
8 Exotic bucket list travel ideas — and how much they really cost
10 Surprisingly awesome kid science projects from Pinterest
14 Things you never knew you could do with an old wine bottle