When it comes to shattering societal beauty norms, Tess Holliday is the queen. For a couple of years now, Holliday has been revolutionizing what it means to be a supermodel and has followed her dreams into a successful career. In 2015 alone, she was named one of the top plus-size models by Refinery29, Vogue Italia and Huffington Post. Since then, she's become one of the most prevalent body image activists of our time and founded the movement #EffYourBeautyStandards. But Holliday is not the only plus model turning heads — here are 11 other models who are not only bringing awareness to plus-size fashion, but also making a difference in the beauty industry and the entire world.
1. Hunter McGrady

McGrady is all up in Sports Illustrated's 2017 Swimsuit Issue, and we couldn't be happier about it. The model is proud to be breaking barriers as a plus-sized model in SI.
"This is a surreal moment for me. You guys I have been bursting to tell you all about this! I want to thank @MJ_Day for an opportunity like this to do the SI model search and for being a force in this industry and everyone at @si_swimsuit for promoting that beauty comes in all shapes and sizes," she wrote in her Instagam announcement of her involvement with this year's Swimsuit Issue."
"Women, for anyone who has ever felt uncomfortable or insecure because of rolls, or stretch marks, or cellulite, or acne, or felt like you didn't measure up because you weren't represented in the magazines-THIS IS FOR YOU!" she added. "You are beautiful. You are STRONG. You are powerful and together we need to lift eachother up and inspire one another. There's too much going on on this world to let eachother fall by the wayside."
2. Ashley Graham
Ashley Graham has been involved in many eye-catching projects, from the Lane Bryant ad that was banned from television to body-positive ALDA modeling group (with Marquita Pring, Julie Henderson, Inga Eiriksdottir, Danielle Redman). She has also introduced her own lingerie line inspired by Fifty Shades of Grey. And in 2017 — for the second year in a row — Graham is gracing the pages of the Sports Illustrated Swimsuit Issue.
In her site bio, Graham says: "Stay positive because you're in this for a reason and you're going to change somebody's life just by being you."
3. Robyn Lawley

Robyn Lawley was the first to break many plus-size barriers: She was the first plus-size model to shoot for Australian Vogue, was on the cover of Madison and in a campaign for Ralph Lauren. She was also the first plus model in a Sports Illustrated swimsuit edition — wearing a bikini from her own line. While many people find it ridiculous that Lawley is considered plus size and not "average size," she has helped redefine beauty standards in the modeling world.
More: Goodbye 'Girls': What to Expect (Fashion-Wise) from Season 6
5. Tara Lynn

Tara Lynn became famous for a Photoshop scandal surrounding a picture of her, but she has also been featured in advertisements for V Magazine as well as H&M's Big is Beautiful (sizes 12 to 22). Named "The Body" by Elle France in 2012, Lynn has spoken out a lot about body image issues. She told Huffington Post: "It is hard to make clothes look great on big women." This may have been a controversial statement, but Lynn's honesty was necessary.
More: Model Tess Holliday Reignites the Debate Over Healthy at Any Size
6. Liris Crosse

Liris Crosse, or "The Naomi Campbell of Plus," completely committed to plus fashion and became her own agent. In order to inspire others further, Crosse has also taught at boot camp for future plus-size models.
7. Marquita Pring

Marquita Pring is another co-founder of the modeling group ALDA, and has also been featured as one of Panache's "modelled by role models."
8. Lizzie Miller

After the magazine Glamour shocked people by simply showing her belly, Lizzie Miller became known as "The Woman on Page 194." Ever since, Miller has become a big presence in the plus modeling world. She has also organized the "Lunch with Lizzie" meetings in order to talk about the importance of positive body image.
9. Allison McGevna

Allison McGevna has pretty much done it all: blogger, model, stylist, designer, and writer. Her blog "Inside Allie's World" focuses on the importance of body positivity.
More: France Rejects Ban on Super-skinny Models but Started an Important Conversation
10. Nadia Aboulhosn

Nadia Aboulhosn is a plus-size fashion blogger and model who is credited with "rescuing" online retailer Boohoo with her own Nadia Plus Collection.
11. Christina Mendez
https://instagram.com/p/1I_mnnQJkI/
Christina Mendez made headlines by being the only plus-size model among "straight-sized" models in Adrian Alicea's 2013 Haute Couture Fashion Show "Chrysalis." Mendez was also one of the first Latinas to model for Baby Phat, Rocawear and Ashley Stewart.
Before you go, check out our slideshow below.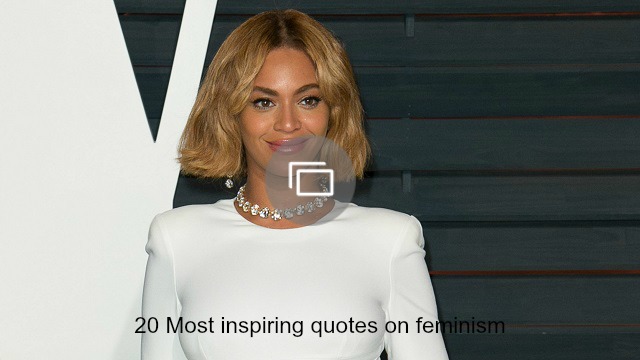 Originally published May 2015. Updated February 2017.