So, you've just brought home your adorable new black dog. Whether you did it as a protest against the studies that say black dogs get adopted less often or just because you found your new best friend, having a new pup is an exciting time. It also means it's time to give them an appropriate, new dog name just made for a black pup. Need a few ideas? We're happy to help.
We've pulled together 100 names that perfectly suit a dark-coated pooch and will likely serve as an excellent conversation starter at the dog park too.
More: Top 11 Dog Breeds for Kids
Black dog names from culture & pop culture
Adhemar
Al Aaraaf
Alice (Parks)
Annabel Lee
Bart
Batman
Blackfoot
Blackheart
Cinderella
Dahlia
Darth Muur
Darth Syn
Deadshot
Diabolique
Donnie (Darko)
Ghost Rider
Harley Quinn
Hecate
Huntress
Kedavra
KITT
Lestat
Lucifer
Lugosi
Morticia
Nevermore
Odile
Poe
Talladega
Velvet
Von Rothbart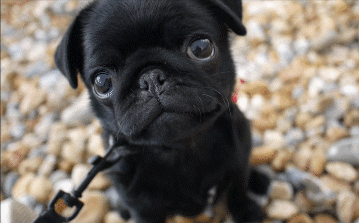 More: How Many Dogs Are Too Many?
Black dog names based on food & drinks
Angus
Anisette
Black bean
Caviar
Chicory
Guinness
Hershey
Licorice
Olive
Poppy Seed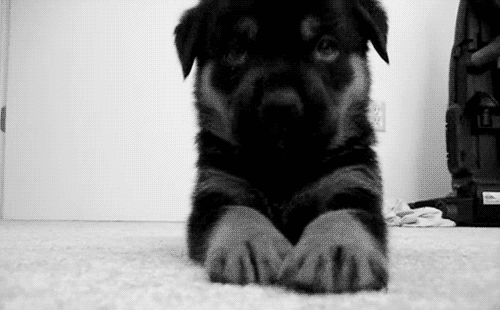 More: 130 Unique Female Dog Names That Are Perfect for Your Pup
Black dog names based on things that are black or dark
Ash
Beetle
Blackjack
Bootblack
Brena (raven-haired)
Burlida (black swan)
Char
Chernobog
Chien Noir
Cinder
Cooyung (black wallaby)
Cronin
Crow
Daegan
Delano
Diamond (yes, they can be black!)
Duff
Elvira
Ember
Fascienne
Fia
Inkblot
King of Spades
Kuno
Raven
Mamba
Midnatt
Minuit
Mystica
Nimbus
Panther
Queen of Spades
Rorschach
Silhouette
Smudge
Soot
Tarmac
More: Here's Why Your Dog Barks All Night Long — & How to Stop It
Miscellaneous black dog names
Blacklist
(The) Crypt Keeper
Cyan (for dogs so black they appear bluish, blue healers)
Devaki
Fey
(The) Immortal
Magick
Menace
Metallica
Misfit
Necromancer
Nightshade
Omen
Orange (because it's been the new black)
Sabbath
Superstition
Thirteen (or Seven if you like irony)
(The) Undertaker
Vlad
Widow
Widow-maker
Witchy-poo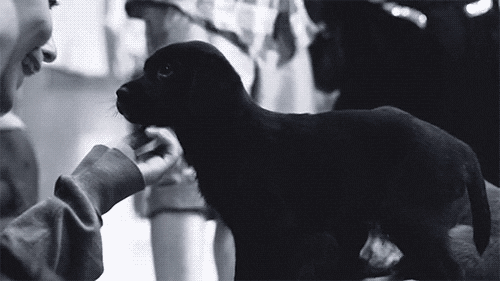 A version of this article was originally published in May 2015.