Remember when a simple atom mobile was more than enough to get the job done at a science fair?
Sorry, Mom, those days are gone — at least if you want your kid to make it into an Ivy League college someday. These Pinterest science projects will show you how far we've come from the days of dioramas and volcano experiments, and perhaps serve as some fodder for future projects.
1. The lemon battery
Image: Jay Willard/Part Recipe
Citrus as a battery? How amazing! You'll just need a few lemons, nails and copper and zinc wires for this experiment.
2. The eggshell geode
Image: Laura/Make Life Lovely
Crystals are stunning, but especially when you grow them yourself (and in an eggshell, to boot).
3. The bristlebots
Image: Evil Mad Scientist
Robotics are fascinating. Your kid will think so, too, after he or she builds a bristlebot. With some basic electronic supplies and toothbrushes, these mini-bots will start moving and shaking in no time.
4. The leak-proof bag
Image: Louise & Jenni/Paging Fun Mums
How does this work? It's the science of plastic polymers, ladies and gentlemen. This simple project shows how the molecules that comprise plastic materials can flex and stretch to create an effective and fascinating seal.
5. The biosphere
Image: Make Labs/MakeZine.com
With a handful of supplies, you can create a self-sustaining environment in a jar — complete with real animals and plants that need no further caretaking after the project is complete.
6. The jar beehive
Image: Handimania.com
Is your older child interested in going green? With some wood, plywood, jars and a beehive kit, this beehive project proves that it's possible to produce your own food sources in the comfort of your suburban backyard.
7. The solar cooker
Image: Joann Collins/Ten Kids and a Dog
It doesn't take much to cook a s'more — or other items, for that matter. Rig together a pizza box solar cooker for your child's science experiment and snap some pictures of green energy at work!
8. The rainbow rose
Image: Elisabeth Kruger/DIY & Crafts
Your crafty little gardener will love to create these rainbow roses. A dozen white roses and a little food coloring will demonstrate how plants draw water into their structures from the ground.
9. The popsicle stick explosion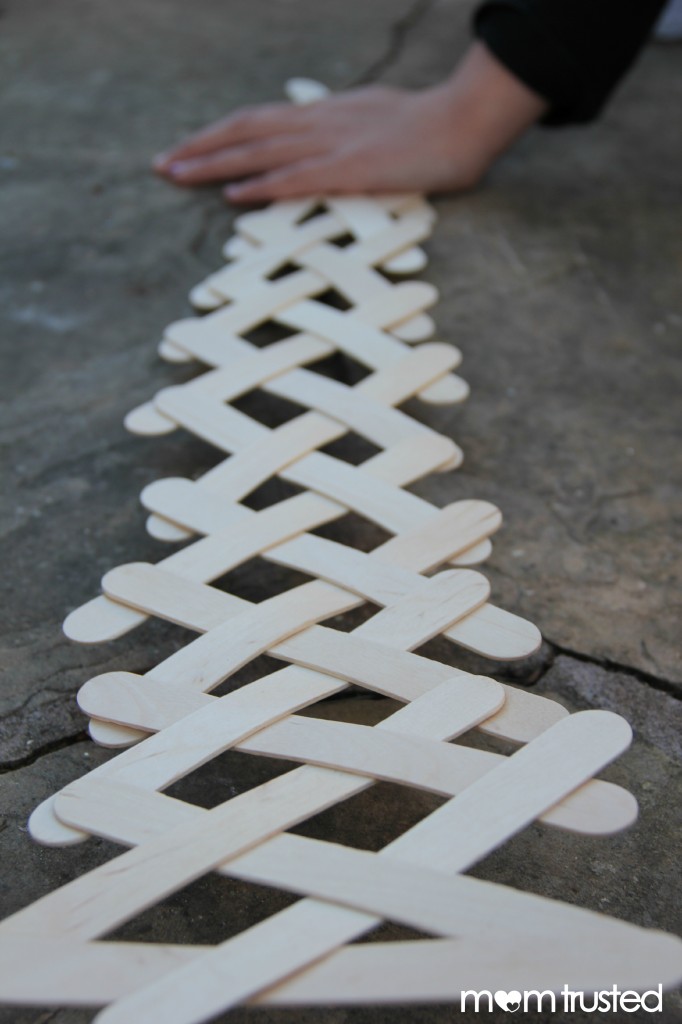 Image: Angela Conley/Mom Trusted
Science experiments don't need to be messy. This fun and explosive chain reaction of popsicle sticks demonstrates the concept of potential energy from physics.
10. The aqua sand experiment
Image: Louise & Jenni/Paging Fun Mums
Even if a science fair isn't in your immediate future, this neat project demonstrates the brilliant chemistry of a simple water-repellent spray. (Not to mention it makes a pretty rad backdrop for any kind of underwater diorama your kid can imagine.)
This post was brought to you by Crocs.
More from Living
9 Horrifying examples of Craigslist upcycling
Have you checked your parody Wikipedia page yet?
11 Jobs with better benefits than you'd expect