9 Reasons your next vacation should be a solo trip
Apr 27, 2015 at 12:00 p.m. ET
Traveling alone may be the scariest thing that you ever do in your life. While safety is certainly a concern for women traveling alone, the scariest part of solo travel, and also the most empowering, is making the commitment to spend a solid chunk of time with yourself.
Are you up for your first solo trip? We asked travel industry experts and experienced solo travelers why every woman should vacation alone at least once in her life.
1. Challenge yourself
Pin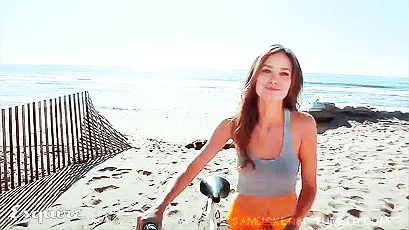 Image: Giphy
Linden Schaffer, certified wellness travel expert of wellness travel company Pravassa, tells SheKnows, "Solo travel shows you are stronger than you think. Many of us are lucky to have a support system that helps us manage our daily lives — partners, coworkers, family, etc. When you're on the road alone, it's just you! I've been sick and lonely on some solo outings and been able to handle it with resourcefulness I didn't know I had. I've also been happy, more content and friendlier, which has helped me conquer some personal fears and has made me a stronger person."
2. Discover yourself
Pin
Image: Giphy
Does the phrase "I am woman, hear me roar" ring true for you? If not, it may be time to book a solo vacation, stat. Jaimee Ratliff, travel blogger for This Way North, calls her first vacation alone to Spain on her 26th birthday one of the best experiences of her life. She explains, "Traveling solo gives you the time you need to slow down, reflect and spend that quality time with yourself that you may often miss when you're caught up in the day-to-day life back home."
3. Do whatever you want
Pin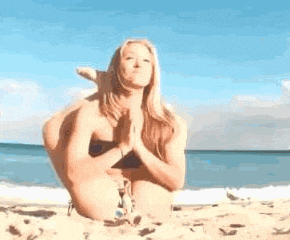 Image: Giphy
Dr. Ramani Durvasula, licensed clinical psychologist, professor of psychology, author and devoted solo traveler in the post-divorce stage of her life, says that the best part of vacationing alone is the sweet, sweet freedom. "While traveling, I have done things like cooking classes, language classes, stopped into universities and snuck into classes. As a single mom, my life is so often spent in making compromise for my kids, while traveling it's nice to wake up when I want, go to bed when I want and lay out the day as I wish — very different than my usual life."
4. Get out of your comfort zone
Pin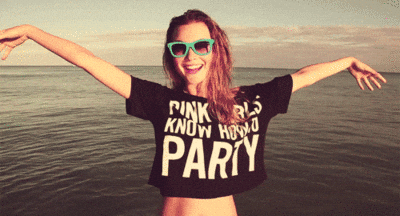 Image: Giphy
Michaela Hall of Awe Inclusive, avid traveler, writer and speaker, tells SheKnows, "Traveling solo stretches your comfort zone. There are few things as unnerving as walking alone through an unfamiliar country being propelled by nothing more than your self-confidence."
Jennifer Hess of Finger Lakes Yogascapes says that her company's solo retreats are popular with women for this very reason: "A solo trip allows you to get in touch with your true desires, step out of your comfort zone and listen more closely to your inner voice — all leading you to recharge and find greater possibility in life."
5. Grow some balls
Pin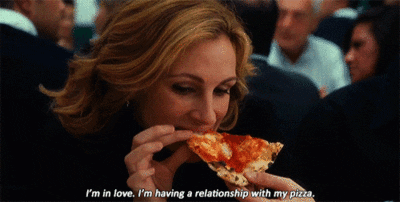 Image: Giphy
Katie Lara Goldstein of Traveling Panties, contributor to SheKnows, The Huffington Post and Fodor's shares one of the biggest benefits of her solo trips: "You'll become more assertive. You are forced to break down barriers and handle problems yourself. You'll have to have conversations with locals, and you'll end up getting more comfortable dealing with others."
Janice Waugh, founder of the Solo Traveler blog, co-moderator of the Solo Travel Society on Facebook and author of The Solo Traveler's Handbook, agrees. "Wonderful revelations can come from simple things. I was on the London tube once and suddenly realized that I had got there with little difficulty and no anxiety. At that moment, my confidence soared."
6. Learn to like yourself
Pin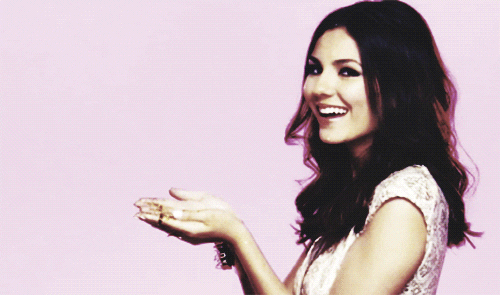 Image: Giphy
As the saying goes, "Wherever you go, there you are." Catherine Smith, creator of Sooner Not Later, says that solo travel is one of the most effective ways to develop a contented relationship with the number one person in your life: you. She elaborates, "When you travel alone, you learn that you are truly amazing. There's not much greater than crawling into bed after a big, perfect (sometimes imperfect) day of exploration and knowing that you had the confidence to do all that (alone) for the pure joy of investing in yourself."
7. Make new friends
Pin
Image: Giphy
Eleni Gage, executive editor at Martha Stewart Weddings, travel writer, journalist and author of The Ladies of Managua(St. Martin's Press, May 5), shares, "In my travels, I've befriended Indian astrologers, couples in the process of an international adoption and nuns in a convent in Jerusalem. Traveling alone makes talking to strangers a delight (and an inevitability). If you journey with someone, it's all too easy to save your sociability just for that person — and to end up having the same conversations you'd have back at home."
8. Relax
Pin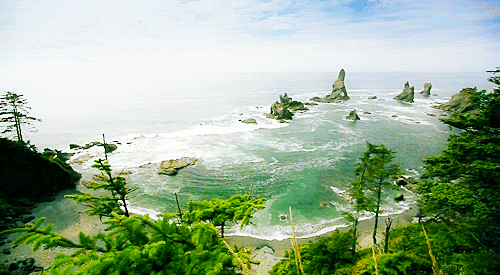 Image: Giphy
Dr. Lesly Devereaux, author, life coach and world traveler whose extensive solo travels span Switzerland, Paris, Italy, South Africa, China, Japan and more, considers quietness and mindfulness to be top benefits of traveling alone. "Quieting one's thoughts might be attainable without traveling alone; however, the opportunity to be alone as you move outside of your comfort zone is extremely cathartic. There is something to be said about sitting on a beach looking at calm blue water and visualizing your tomorrow. There is no one to interrupt your thoughts, and you don't have to cater to other people's needs."
9. Transform
Pin
Image: Giphy
According to Ratliff, you will never return from a solo trip the way you left. "Venturing out alone renews your spirit in the most positive way. It changes your energy, your perspective of the world, the way you view others and the way you view yourself. You become a bit more fearless and more confident in your abilities to figure things out on your own."
More in travel
Did Spirit Airlines cross the line with this advertisement?
7 People you should never ever travel with
The 10 most disappointing places to visit in the world