I am nothing if not a cruise junkie — Carnival poop cruise, be damned! Though I too was skeptical at first about setting sail on the open sea, cruises now rank among my top vacation memories. But every time cruises are brought up in conversation, people get skittish. Most people have no clue what to expect if they have never cruised before.
So, what really happens when you belly up to the boat and embark on your journey? While each cruise is different, and cruise lines, lengths and themes may vary, a few things remain the same. If you've always wanted to vacation on the open water, now there's nothing standing in your way.
Travel industry experts and seasoned cruisers reveal what it takes to have the best experience on your first, second or 10th cruise.
1. Choose your cabin wisely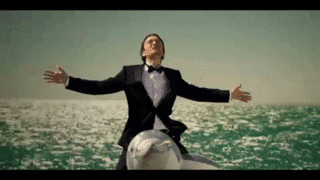 Image: Giphy
Terry L. Wynne, Ed.S., LPC, BCC, NCC, of The Professional Edge is a 15-time cruiser who insists that location on the boat can make or break your experience, especially if you are prone to seasickness. She says, "Choose a cabin mid-ship to minimize feeling any rocking of the ship."
2. Get there early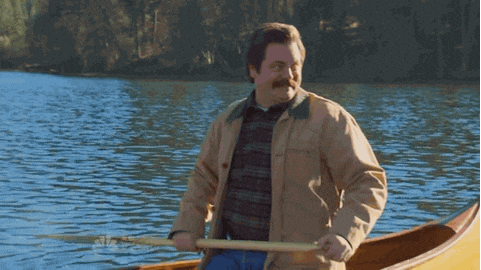 Image: Giphy
The early bird gets the worm, and the early cruiser gets the free food first. Cal Ford, owner of Lido Deck Cruises, tells SheKnows, "Arrive at the pier as early as you can, no matter what the cruise line or your neighbor tells you. Even if you sit for an hour waiting to board, you can at least begin checking out your fellow passengers. Being one of the first aboard means that you can have lunch and stash your stuff while most people are still waiting for a bus at the airport. When they finally get aboard, you can be in the hot tub with a cold drink and a knowing smirk."
3. Get seats early
Image: Giphy
Are you sensing a trend here? Brittany Sykes, PR lead at BloomNation, shares an inside tip from her experience as a 10-time cruiser: "Get to the nighttime entertainment at least a half hour early. Despite that there are two shows each night (depending on which cruise line you're on), the theatre gets packed quickly. They say not to save seats, but people do it anyways. As long as a few of you in your group are at the theatre at a decent time before the show, you shouldn't have a problem. Try to stay away from any poles in the theatre, too — it'll really block your view!"
4. Hit the casino first

Image: Giphy
Gambling before you hit the buffet? It makes sense if you know which machine to pick to win big. Wynne shares her personal secret to gambling success at sea: "Go to the ship's casino as soon as you're allowed, and use the slot machines nearest to the doors to the hallway. While not verified, some people believe the location of these machines pays winnings quickly when the casino first opens so others in the hallways will hear the sound and want to gamble, too."
5. Rethink the buffet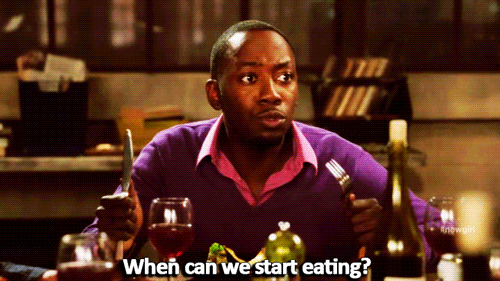 Image: Giphy
If the buffet line is wrapping around the deck, take a beat — cruises always have several dining options available. David Glenn of Shoreside Travel says, "Cruise lines have many alternative dining options besides the buffet, and on embarkation day, one or more of these restaurants are open for lunch. Carnival Cruise Line's Cucina del Capitano, for example, offers lunch for free and is a great alternative to the long lines at the buffet on embarkation day."
6. Take an excursion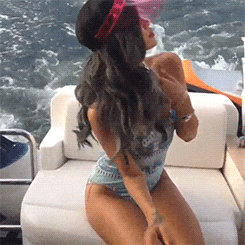 Image: Giphy
Sykes adds, "Make sure to get off of the ship at the excursions. The ships take you to some amazing places, and it's so exciting to be able to explore different parts of the world. I was just on a cruise to Mexico, Belize and Honduras, and it was so cool to experience all the different cultures."
7. Save money on a last-minute trip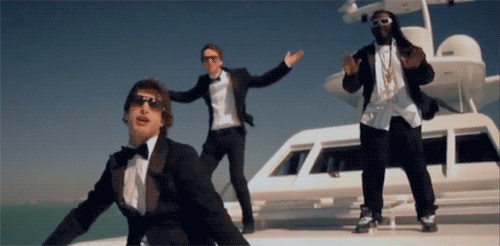 Image: Giphy
Jonathan Alonso of Go Port Canaveral explains how to cut costs if you have a flexible travel schedule: "Last-minute booking for cruises gives you the best advantage on price. Call them directly, and they will get you the lowest cost." He adds, "Don't just book any hotel. Shop around and try to get free breakfast included. Restaurants are expensive near ports."
8. Save money on a repositioning cruise Image: Giphy
Wayne and Pat Dunlap of Plan Your Escape have visited over 100 countries and 44 U.S. states. Wayne, an award-winning travel photojournalist and blogger, urges travelers to visit Europe on the cheap.
"Cruise ships need to be repositioned several times a year. For example, when the cruising season is over in the Caribbean, the cruise company will move their ships to Europe, taking about two weeks (one week visiting port of calls and one week for the Atlantic crossing). Because most people do not have enough time for this type of travel and want to visit more ports of call [and] returning to the same port they left from, repositioning cruises can be a bargain.
"Why are repositioning cruises such a great deal? The great thing is the cost of a repositioning two-week cruise on sale can be about the cost of flight to your destination, and there is no jet lag. We usually find them for about $600 for a two-week cruise for an inside cabin."
More in travel
Did Spirit Airlines cross the line with this advertisement?
How to get good airline seats
10 British cities that are cheaper and cooler than London