Dr. Seuss — whose birth name is Theodor Seuss Geisel — is pretty much what all our childhoods are made of. Whether it's Green Eggs and Ham, The Cat in the Hat or The Lorax, everybody has a favorite Dr. Seuss book that transports them straight back to being little.
Dr. Seuss may have died in 1991, but his books and poems are still a huge part of growing up — and he's a household name 113 years after his birth.
In honor of his birthday — March 2, 1904 — we've rounded up all of the best Dr. Seuss quotes.
1. "Today you are You, that is truer than true. There is no one alive who is Youer than You."
2. "It's not about what it is, it's about what it can become."
From the The Lorax
.
3. "So be sure when you step, Step with care and great tact. And remember that life's A Great Balancing Act. And will you succeed? Yes! You will, indeed! (98 and 3/4 percent guaranteed) Kid, you'll move mountains."
From Oh, the Places You'll Go!
4. "You'll miss the best things if you keep your eyes shut."
From I Can Read With My Eyes Shut!
5. "I know, up on top you are seeing great sights, but down here at the bottom we, too, should have rights."
From Yertle the Turtle and Gertrude McFuzz
.
6. "Today is your day. Your mountain is waiting. So… get on your way."
From Oh, The Places You'll Go!
7. "You have brains in your head. You have feet in your shoes. You can steer yourself any direction you choose."
Oh, The Places You'll Go!
8. "If things start happening, don't worry, don't stew, just go right along and you'll start happening too."
More: 30 Excellent Quotes From Powerful Women About Overcoming Failure
9. "A person's a person, no matter how small."
From Horton Hears A Who!

10. "It is better to know how to learn than to know."
11. "Be who you are and say what you mean. Because those who mind don't matter and those who matter don't mind."
12. "Unless someone like you cares a whole awful lot, nothing is going to get better. It's not."
From The Lorax.
13. "You're on your own. And you know what you know. And you are the one who'll decide where to go."
From Oh, the Places You'll Go!
14. "I like nonsense, it wakes up the brain cells. Fantasy is a necessary ingredient in living; it's a way of looking at life through the wrong end of a telescope. Which is what I do, and that enables you to laugh at life's realities."
15. "Sometimes you will never know the value of a moment until it becomes a memory."
16. "All alone! Whether you like it or not, alone is something you'll be quite a lot!"
From Oh, the Places You'll Go!
17. "To the world you may be one person, but to one person you may be the world."
18. "Being crazy isn't enough."
19. "Sometimes the questions are complicated and the answers are simple."
More: 45 Quotes on Body Image That Aren't Cheesy and Will Actually Help
20. "Don't cry because it's over, smile because it happened."
21. "Life's too short to wake up with regrets. So love the people who treat you right, forgive the ones who don't and believe that everything happens for a reason. If you get a chance, take it. If it changes your life, let it. Nobody said it'd be easy, they just promised it would be worth it."
22. "Only you can control your future."
23. "Fun is good."
Before you go, check out our slideshow below.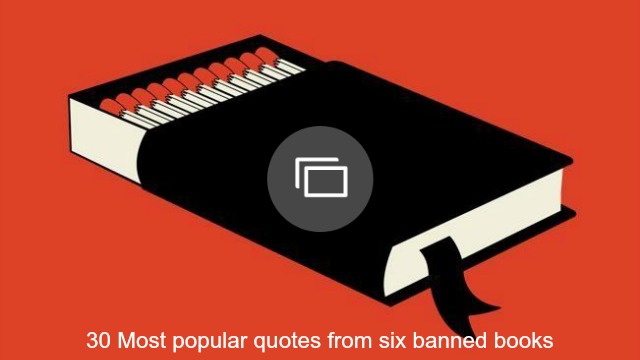 Originally published March 2015. Updated March 2017.