Officially, International Women's Day 2017 is on March 8 — but there are so many ways to celebrate the occasion, we refuse to accept it should be just one day. When you consider all of the exciting online community events we can get involved in, International Women's Day could easily be International Women's Month.
International Women's Day dates back to 1911, when it was first observed in Austria, Denmark, Germany and Switzerland. Today, it has become a global day of recognition and celebration, as well as a reminder of the importance of women's equality in all aspects of life, in all countries of the world. Here are 28 little ways to celebrate International Women's Day online.
More: These Daily Texts Make It Easier Than Ever to Make a Political Impact
1. Follow the IWD Pinterest account.
2. Follow IWD on Twitter.
3. Tweet with #BeBoldForChange (the theme of International Women's Day 2017).
4. Retweet posts from charities and organisations (the UN, Oxfam, Care International, Plan, etc.) who run their own campaigns for International Women's Day.
5. Write a blog post about what IWD means to you.
6. Tweet with #womensday.
7. Tweet with #IWD2017.
8. Join the discussion about IWD on Linkedin.
9. Join the IWD community on Facebook.
10. Search International Women's Day events near you — and go!
11. Watch International Women's Day videos on YouTube.
12. Embed the #BeBoldForChange widget on your own website or blog.
13. Make an online donation to your favourite women's charity.
14. Make your website or blog purple in honour of #PaintItPurple. Purple symbolizes justice and dignity — two values strongly connected to women's equality.
15. Insert the IWN logo in your email signature block for the day.
16. Support a female-focused crowdfunding initiative.
17. Create your own video for International Women's Day and upload it to YouTube.
More: When It Comes to Resistance, Criticize Behavior, Not People
18. Check out the Google homepage for the annual International Women's Day design. This was 2016's:
19. Watch UN Women's "One Woman," which was released to celebrate International Women's Day in 2013.
Video credit: UN Women/YouTube
20. Keep up to date with news about International Women's Day 2017.
21. Publish a page on the IWD website about your own International Women's Day efforts.
22. Watch Reuters International Women's Day slideshow.
23. Promote your own International Women's Day event.
24. Listen to BBC Radio 3 all day on March 8 to hear a women's talent showcase. American listeners can tune in on the BBC's iPlayer radio by clicking the "Listen" icon on the upper right hand side of the page.
25. Shop Motif's Women's Empowerment Bracelet. $5 from every gorgeous Empowerment Bracelet purchase will be donated to Planned Parenthood. (Motif, $35)
26. Post a #BeBoldForChange selfie on Instagram.
27. Learn about women who've done amazing things in the pursuit of equal rights for women — March is also International Women's History Month. Start with civil rights activist Rosa Parks, suffragette Emmeline Pankhurst, iconic aviator Amelia Earhart and Clara Zetkin, the leader of the "Women's Office" for the Social Democratic Party in Germany, who campaigned tirelessly for an International Women's Day back in 1910.
28. International Women's Day is about celebrating the achievements of women past, present and future. Email the women in your life and let them know why they're special to you.
Before you go, check out our slideshow below.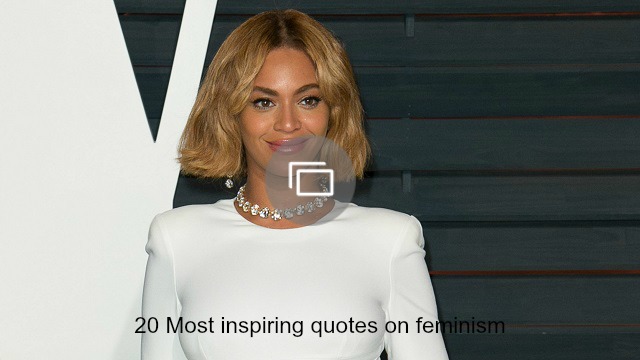 Originally published March 2016. Updated March 2017.