Most pet owners decide to get a dog on a whim after seeing that cute doggie in the window — myself included. After spending a few hundred dollars you don't have on pet gear, you may be asking yourself: Was getting a dog really worth it?
If you are ready and have the money to invest, getting a dog is definitely worth it. But for the sake of Fido, please, please do your homework before buying a new pet so that you don't find yourself in over your head.
Adorably irresistible puppies often cost money — and lots of it. According to experienced pet owners, here's what you can expect to spend the first time you get a dog.
Cost of the dog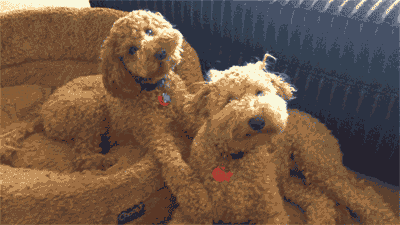 Image: giphy.com
When you walk by a pet store in the mall, just know that puppy in the window comes at an exorbitant price — up to a thousand dollars. Buying a specialty breed from a breeder could cost even more, roughly $2,900 for a Yorkshire Terrier puppy. Because of the cruelty and questionable ethics of puppy mills, most dog lovers urge new pet owners to adopt. Local Humane Societies advertise small breed adoption at $99 and large breed adoption at $65.
Your cost: $99 to adopt a small breed
Food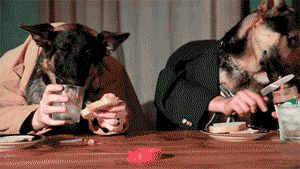 Image: giphy.com
Growing puppies gotta eat! PetEducation.com estimates pet food costs at $125-$500 in the first year.
Your cost: $125 per year, on the low end
Medical emergencies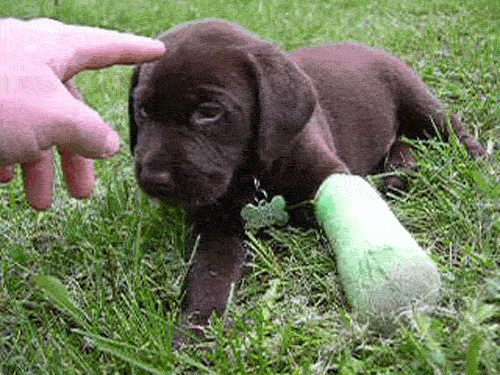 Image: giphy.com
While we all hope for a healthy and happy pooch, accidents do happen. If your puppy gets into something that it shouldn't, or worse, gets injured, you could have a major medical bill on your hands. Dog owners of Reddit say that a pet-related medical emergency could easily cost $2,000. One commenter shares, "My dog tore up and ate something she shouldn't have, and the bill was $1,500. I was fortunate enough to have the money. She almost certainly would not have survived without the surgery."
Your cost: $1,500
Miscellaneous supplies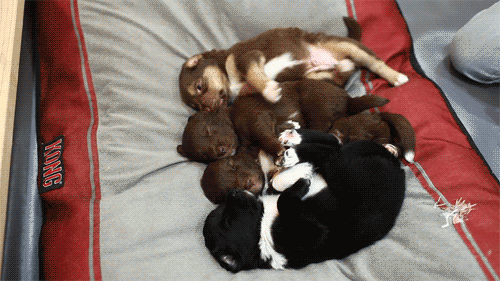 Image: giphy.com
Oh, yeah, man's best friend is also going to need a bed, a leash and a collar with ID tags. All that gear could run you a cool $100. If your dog needs a crate, tack on an extra $35-$50 for a small to medium dog crate. Though not all breeds require grooming, an at-home grooming tool could cost you $15, with professional grooming estimated at $50 per month.
Your cost: $150, on the low end
Toys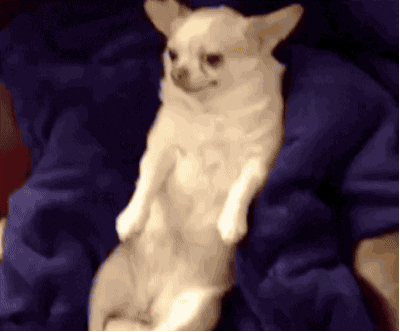 Image: giphy.com
Yes, you have to buy your new pet something to play with to keep it from chewing on your shoes when you're not at home. A Reddit pet owner recommends an affordable toy-buying approach: "Toys should be no more than $80 altogether. Don't give him the toys all together. Give it to [him] slowly and wait till he gets bored with one and keep rotating toys."
Your cost: $80
Spay or neuter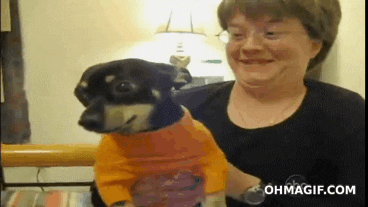 Image: giphy.com
Spaying or neutering your pup could cost anywhere from $250-$400 for a small breed, up to $550 for a large breed. Consider a monthly vet plan that may include spaying or neutering, or inquire about discount spay and neuter services when adopting from an animal shelter.
Your cost: $250
Training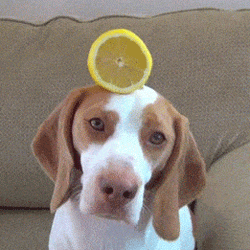 Image: giphy.com
If you've said "bad dog" so many times that you just can't take it anymore, it may be wise to consider a training class. Shop around for affordable classes before you sign up. One Reddit dog owner calls dog training "ridiculously expensive" and describes his experience: "I took my pup to a $200 6 week puppy course when he was young. Then I took him to a $20/day general obedience class. That wasn't working out, so I signed up for a $175/month program that is gym membership style, where they offer 10 classes a week and you can go to as many as you want."
Your cost: Starting at $175
Vaccinations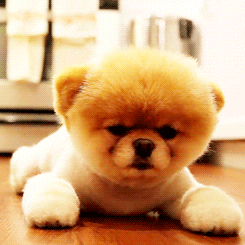 Image: giphy.com
New puppy vaccines could add up to cost you well over $200 by 16 weeks old. Or you could use the helpful advice of another Reddit pet owner: Take advantage of your vet's monthly care plan. "Monthly Preventative Care Plan: $30 — I'm so glad I got this at my vet. Free visits, vaccines included in the plan, 2 decals, 4 dewormings and a spay/neuter procedure."
Your cost: $360 per year
New pet ownership grand total: $1,239-$2,739, depending on emergency medical expenses
More in dogs
Dogs send love to sick kid through viral Facebook campaign
100 Unique female dog names
How to make your dog feel loved when you have to be away a lot