Heading to a Super Bowl XLIX party, but you're not a football fan? Don't worry, we've got you covered with eight facts that will help you enjoy the game with everyone else.
1. The New England Patriots are playing the Seattle Seahawks
That information may seem shrug-worthy, but it's actually big news. The odds of those two teams meeting up in this year's game were a long shot. It's complicated, but the way the teams were drawn to play each other all season meant that these two teams meeting up would be a miracle. Plus, it's the first time in a decade that a team will play in a Super Bowl two years in a row. The Seahawks played in last year's game, making this their second consecutive game. The last time another team played consecutive years was in 2005, when the Patriots played their second consecutive game. Coincidence? Well, probably, but it's still really interesting.
2. The stadium is kind of like a transformer
www.youtube.com/embed/LrquY-c69mA
This year's Super Bowl will be played in University of Phoenix Stadium, which has some mind-boggling features. One of those features is a retractable roof that rides on an arc (the only one of its kind in the U.S. or Europe). If the weather permits, the roof may be opened during the Super Bowl. While that's definitely a great feature, the one that will blow your mind is the retractable field (yes, you read that right). The natural grass field spends most of its time outside getting lots of sun and water, but when it's time for the game, the field is rolled back inside. The whole process takes about an hour. Seriously, how cool is that?
3. This year is the 49th game
Yep, that's what all those Roman numerals mean. It's been 49 years since the first Super Bowl, and next year will mark year 50. Fun fact: The 2016 game will be referred to as "Super Bowl 50," which means this year's game will be the last time Roman numerals are used… Well, until the 2017 game.
4. Elsa is singing the national anthem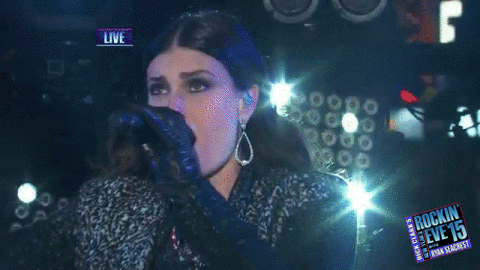 Image: Giphy
Have you been singing "Let It Go" pretty much nonstop since Frozen was in the theater? Or are you so sick of that song you want to do something horrible every time you hear it? Either way, you'll be interested to know that Idina Menzel (who voiced Queen Elsa) will be singing the national anthem before the game.
5. There's a dynamic duo to root for
There's something special about the Patriots, which is the combination of coach Bill Belichick and quarterback Tom Brady. Together, this dynamic duo has three Super Bowl wins plus 12 division championships. Brady will be the only quarterback in history to have played in six Super Bowls; Belichick will make history with the same number of appearances at a Super Bowl.
6. The ticket prices are hella insane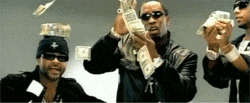 Image: Giphy
Just be happy you'll be able to watch the game from your friend's living room or bar or wherever. Ticket prices for the Super Bowl were starting anywhere from $1,800 to $3,000 apiece (depending on which site you looked at) less than two weeks before the game. That just shows how important the game is to most people.
7. It's all about the commercials
www.youtube.com/embed/tTbLBL2P6YA
Who knew there could be an event on TV for which people are almost as excited about the commercials as they are about the program itself? While you might usually take a potty break or fast-forward commercials during a regular TV show, you'll want to stick around for them during the Super Bowl broadcast. Some of them will make you laugh, some may make you cry, but most of them will be entertaining.
8. Katy Perry is playing the halftime show
www.youtube.com/embed/DE7H4RGdKdY
Check out her ultra-cool preview video, in which she wears a purple and pink spacesuit. She also has some truly radical ideas for the show, such as covering the stadium in edible glitter. There might even be a unicorn or a fire-breathing shark or a thousand kittens. You have to watch now, just to find out if any of that stuff actually happens. Hey, it's Katy Perry, so anything is possible.
More Super Bowl stories
Enter our Game Day Giveaway
10 Reasons the Super Bowl is all you should be watching right now
11 Lavish Super Bowl rentals you won't believe