I have to confess that I am like the average modern traveler — I'm quick to click on flight deals the moment they hit my inbox. This kind of immediate gratification makes me wonder: Do travel agents even exist anymore?
The short answer is yes. While most of us are more than comfortable using deal sites to book cruises and plane tickets, travel agents still serve a purpose — especially when booking group tours or traveling to a new, exotic location. If you have never used a travel agent before, there's wisdom to be gleaned from a travel industry insider.
Thanks to this booming Reddit AMA (Ask Me Anything) thread, we finally get the chance to pick the brain of a successful president of a travel agency. Steve Shulem describes his credentials, "I've been doing high-end travel experiences for over 25 years. I mostly sell luxury cruises and have a lot of wealthy clients in New York (mostly). I'm from California. Most people spend $10,000, but I've sold trips up to $500,000."
"I'm a big fan of five star hotels and always make sure I've seen the latest and greatest. I have been to all seven continents, and over 70 countries. I just came back from a cruise with my son from Singapore, Cambodia, Vietnam and Hong Kong."
Read these top 12 travel questions before you book your next trip:
1. Why should I hire a travel agent?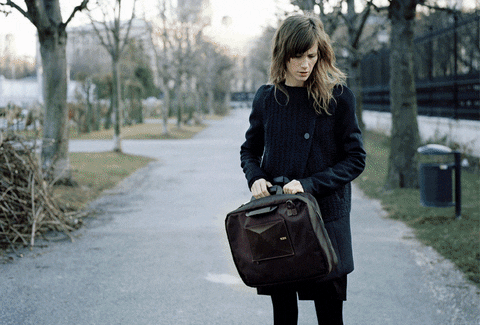 Image: giphy.com
"We as travel agents get paid a small percentage from the vendors that we work with. Many travel agents also charge a small fee to put the trip together… Yet, as travel consultants we have some great resources that could possibly save you money! We have discounted air; we have over 800 hotels where we throw in breakfast and a $100 resort credit; we have cruises where we can get you upgrades, cruise credits and, many times, a better price."
2. Should I use a travel agent for budget travel?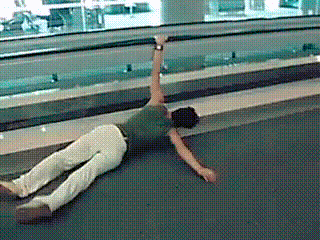 Image: giphy.com
"My services could be valuable for travelers not with a big budget. The best way to assess that is to be upfront with your budget with the agent and give them a general idea of what you are looking for. The agent will then tell you if it would be worth their time to help you out on the trip."
3. Have low-cost booking sites affected the travel agent business?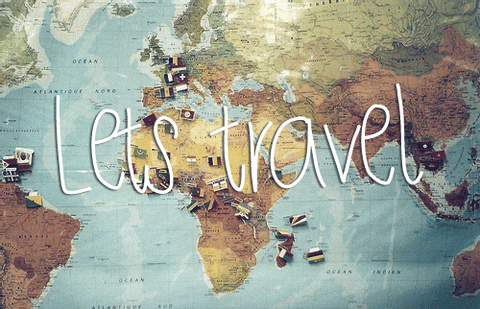 Image: giphy.com
"Low-cost travel websites [have been] a godsend! Why? Because I now don't have to handle all of the little cheapie trips and can focus on trips that need some TLC! I have trained my clients not to call me for the little weekend getaways."
4. What is the difference between booking with a travel agent and booking through Expedia?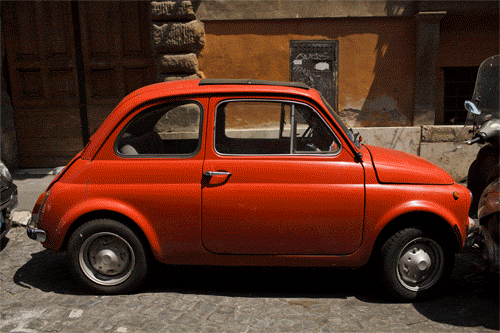 Image: giphy.com
"So let's say Expedia charges you five bucks, and last minute you can't go… Or, there is a natural disaster in the destination city, and you are on hold for 50 minutes to find out that they can't help you because the airline has not made an announcement yet. Working with a travel agent who might charge you 25 bucks — maybe they can get you a one-way upgrade to premium economy at no extra charge; get your seats on the airplane at no cost; help you out 24/7 if there was a natural disaster; let you know when there is a schedule change and, if it's something ridiculous, get your money back and put you on a different carrier."
5. What are the best safe, cheap places to fly to?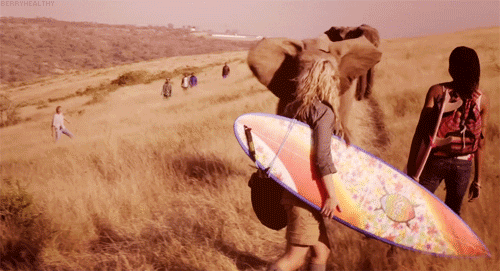 Image: giphy.com
"There are some super cool trips from GAdventures.com. They are in all price budgets, and we get nothing but rave reviews from them."
6. Where is a great travel location that not many people go? Image: giphy.com
"I am a big fan of finding a local person to show you their city. So my point to your question is that you can find almost any place on this planet, and if you can get a 'local' tour of that area, you are going to enjoy it so much more!"
7. Which European destination would you recommend besides the obvious, like Paris and London?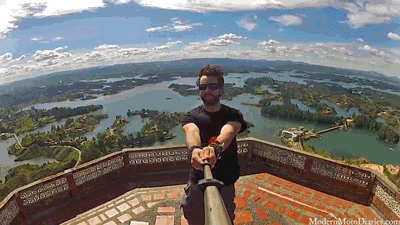 Image: giphy.com
"Portugal — I got to Lisbon for the first time this summer and loved it. Norway — beautiful country! Czech Republic — don't miss it! Croatia — very popular with cruises now! I loved Dubrovnik. Greece — go in May or September."
8. Which cruise provider has the best all-inclusive food?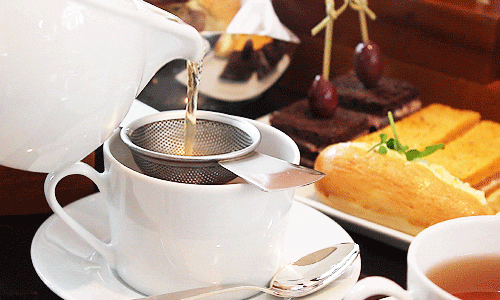 Image: giphy.com
"[Oceana Cruises has] a good price point; they have some brand new ships, and they have five restaurants on the ships with no extra charge!"
9. Do you have any advice for someone who always gets sick on vacation?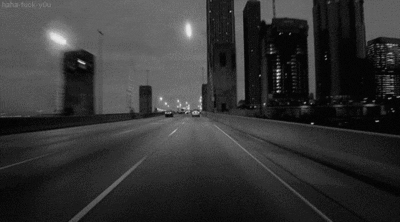 Image: giphy.com
"Don't take a flight first thing in the morning where you would have to get up early and not get a good night's sleep. Give yourself plenty of time getting to the airport so you are not stressed out making sure you are on time. Don't plan a lot the first day you get there so you can rest up and let your body catch up with the time change."
10. What is the most extravagant trip you have ever booked?
Image: giphy.com
"The half million dollar trip was a family of four going on a 108-day round the world cruise with Crystal Cruises. They were in the top suite, and their kids were in penthouses. The top suite is called the Crystal Penthouse, and it's over 1300 square feet!"
11. What is your advice for someone who wants to become a travel agent?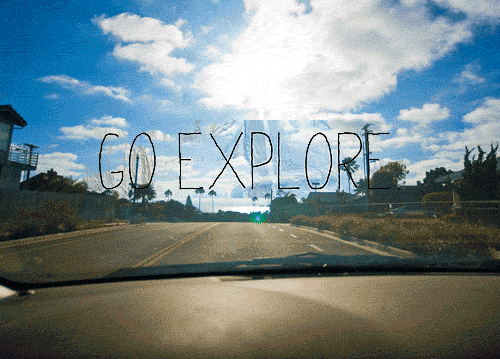 Image: giphy.com
"The best travel agents out there are ones that have a niche. What is your passion? Do you like a certain part of the world? See if you can find something that you love first… Then go interview a few of your local travel agencies and see if they are willing to do some training!"
12. What is your favorite place to visit?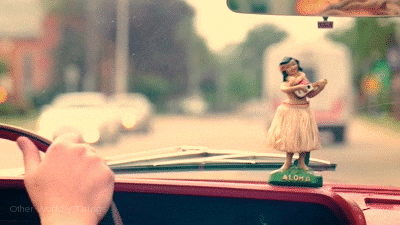 Image: giphy.com
"My favorite place is always the last trip! Just yesterday I came back from a Crystal Cruise that went to Singapore, Angkor Wat, Vietnam and Hong Kong. I went with my 19-year-old son, and we had a blast!"
More on travel
Healthy travel: The ultimate guide to finding healthy food at any airport
The astrologist's guide to planning your next holiday
Guy seeks woman with name of ex-girlfriend to travel around the world