Thinking of turning your basement into a playroom for the kids? Then consider creating a magical place they can call their own. "Typically kids want a place of their own. It is very important to inspire their imagination, so conventional design principles really don't apply. Children's dreams are limitless and that's how you should create. Design with the unbridled enthusiasm of a child," says Lynelle Madison of Design Haven Interiors.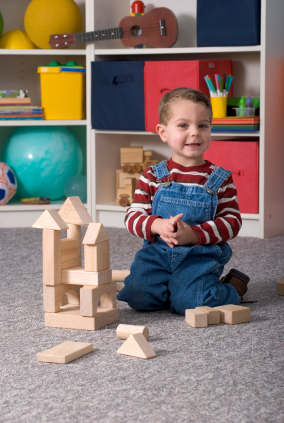 customizing their playroom
The most important thing to remember when turning your drab basement into a child's playroom is to use primary colours for very young children and bright, warm tones for older kids. Parents with hyperactive children should stay away from yellow and red while opting for more soothing hues such as blue, green and purple.
Madison recommends theme rooms such as a castle, fantasyland, jungle or tree house and suggests creating a three-dimensional environment with a wall mural. She cautions against using popular cartoon characters. "When the child is at the age they can finally appreciate it, they might have grown out of it," says Madison.
Finishing touches
Though, to stimulate the child's imagination, the room should look larger than life, Madison says your furniture should be scaled to their size. Furniture should be multi-functional such as a bench with storage or tables that fold up.
The basement floor should be carpeted for warmth and to cushion a fall. Put clutter behind a drape. Add lots of lighting. A small basement window can appear larger behind a full-length curtain. Incorporate a home entertainment centre and computer for family fun and make sure to have adult seating so parents can watch their younger kids in comfort.
More on home decorating:
Organising your playroom space