16 Times people proved that dancing has no age limit
Dec 3, 2014 at 11:00 a.m. ET
Dancing is a great past time for everyone and their are no age restrictions. These people still know how to have a good time!
He does not need any canes
Our 43rd President sure can still get it

There is no age restriction on 2 stepping like a boss, not even 70 years!
The one on the left is truly inspiring, work it girl!
Pin
Why would you get into the car any other way?
Watch this little lady's hop around 25 seconds. Impressive!
Doing everything right
Do the point and step
Pin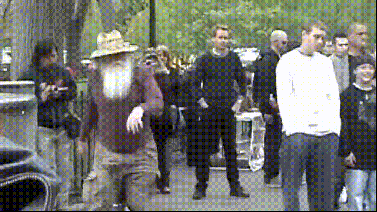 This sweet lady gives Just Dance 2 a try
What she does is absolutely incredible
This lady can do a full split like a champ
Now she knows how to walk it out
Pop lock and drop it girl!
A tribute to Whitney Houston
I have never seen a better shuffle
Turn down for this
Other news
What excites you most about getting older? (VIDEO)
10 Great hairstyles for women in their prime
4 Exercise trends for older adults