Frozen remains a hot topic more than a year after its release. So why should kids have all the fun?
A frosted pathway
Photo Credit: Willow Decor
Begin your Frozen theme outside, when guests walk a path lined with homemade ice luminarias. Obviously, these luminarias will only work in cold weather, but they're simply stunning for a grand frozen entrance.
Invite with an icy wreath
Photo Credit: Life Outside the Box
Invite guests into warmth with this beautiful Frozen mesh wreath.
Snowfall garlands
Photo Credit: Krista Janos/Blue Eyed Yonder
Thread marshmallows on clear wire for a homemade garland that is snowy and sweet. Drape from the ceilings, or from evergreen garlands for a frosted look.
Sparkling candle centerpiece
Photo Credit: Homespun With Love
Coat blue and gray pillar candles with Mod Podge and Epsom salt — voila! Your centerpieces look like they've survived the first frost.
Glittery icicles for the tree
Photo Credit: Bella Dia
In addition to blue and crystal ornaments, make a few homemade frosted icicles for your tree this year. You'll need only aluminum foil, glue, glitter and ornament hooks to make the look complete.
Go bold with white
Photo Credit: Megan Morton/Desire to Inspire
Speaking of Christmas trees, there's no need to stick with basic green this year. Pick a white Christmas tree, like this one fashioned by Megan Morton at Desire to Inspire, for an icy vintage appeal that pops against the blues and silvers of your Frozen theme.
Snow-inspired tree skirt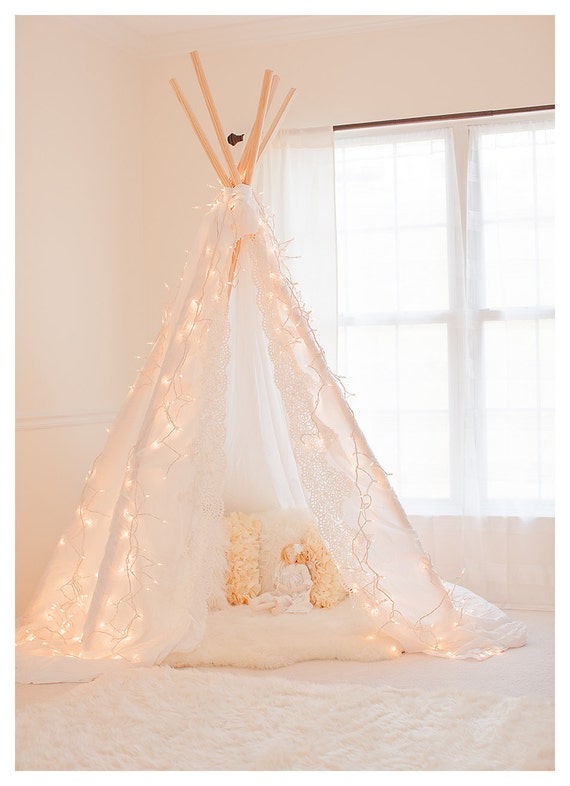 Instead of wrapping the base of your tree in a red or gold tree skirt, give it special treatment by placing it atop this white faux sheepskin, for a look that is equally snowy and cozy. (Etsy, $88)
Send icy branches sky-high
Photo Credit: Carole Jones/MyKitchenEscapades
Would you ever guess that luxurious, ice-covered branches are as simple as a few twigs, spray adhesive and Epsom salt? Layer your finished product in glass vases with silver ornaments for spindly and icy branches that reach towards the ceiling.
Serve an ice castle cake
This cake is seriously wow-worthy and will really set the tone for a holiday party.
Glitz with falling snowflakes
Photo Credit: Cook Clean Craft
When in doubt, you can't go wrong with homemade snowflakes strewn about in excess. Once you create your design, hang from clear wire in front of your windows for a little something special.
Include small touches about your inspiration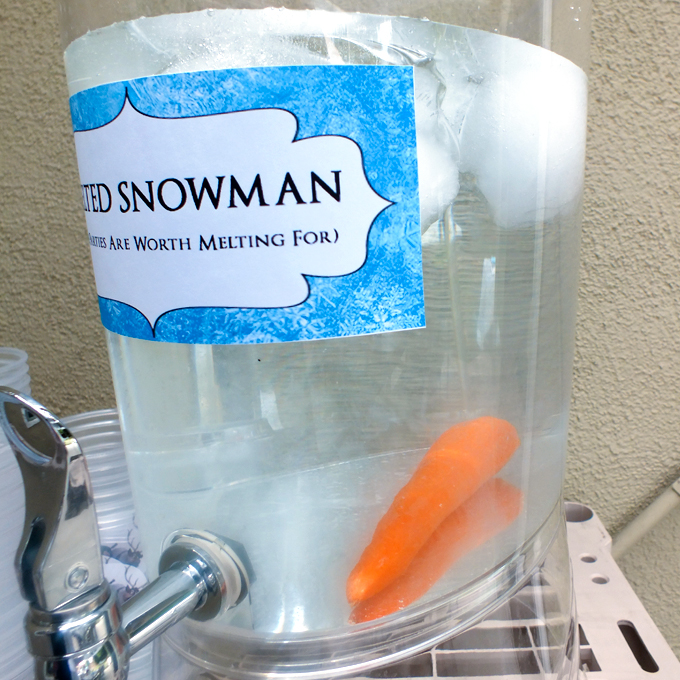 Photo Credit: Two Sisters Crafting
If you need a little more Frozen literalism in your decor, you can include small shout-outs to your inspiration. For instance, you can serve a Melted Snowman beverage at your holiday party for a few laughs.
See all of our holiday articles
More holiday decor
PHOTOS: How celebrities decorate their homes for the holidays
How to make a holiday wreath
Renter's guide to holiday decorating from Jonathan Scott