Ahh, the holidays. A time for togetherness and tradition. But really, though, do we need all of the tradition? Surely, there are a few we could do without.
With that in mind, I harassed polled 10 of my friends and family members about 15 festive holiday traditions. In a spin on the popular game "Marry, Date or Dump," I asked them to reveal which time-honored custom they would like to keep, modify (keep but make more current) or kill entirely.
And some of the answers, well, they might just surprise you.
1. Making a gingerbread house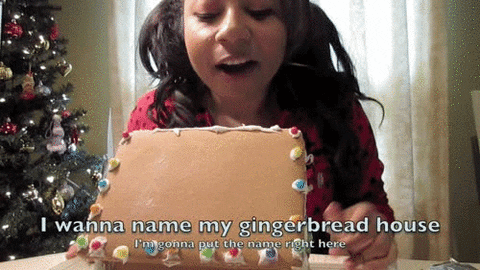 The tally: Keep — 4, Modify — 3, Kill — 3
The sentiments:
"Kill the gingerbread house! I mean… it always ends up in a disaster and more goo on the kids than on the walls the goo is supposed to hold together. The candy either gets eaten by the kids or drops to the floor for the dogs to fight over." Shannon Jones
"Buy the kit or make gingerbread men cookies — not as time-consuming!" Sabrina O'Brien
"Building a gingerbread house involves everyone's participation and creativity and no technology… just 100 percent fun for all involved." Shelley White
2. Going Christmas caroling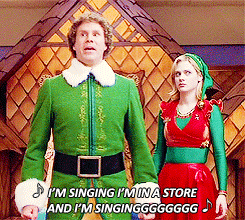 The tally: Keep — 2, Modify — 4, Kill — 4
The sentiments:
"I can't carry a tune in a bucket, and it's just awkward to have people sing for just you at the door. I mean, what do you do with your hands?" Megan Busch
"Kill the carolling. It's awkward — especially if you can't sing." Taryn Sprankles
"Christmas carolling is a personal favorite of mine! Keep. I love to sing." Denise James
"People still do this?! I will not open the door if you show up singing." Angel Pack
3. Taking the kids to see Santa at the mall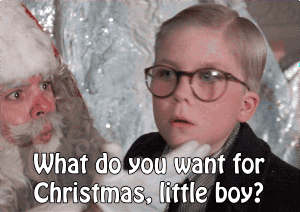 The tally: Keep — 3, Modify — 2, Kill — 5
The sentiments:
"Who doesn't love screaming kids sitting on Santa's lap?!" Karly Cortes
"I can't say I want to kill Santa! But… I can definitely do without the terrified toddler screaming and running around like Santa is going to kill them. We usually skip seeing him." Shannon Jones
"Over-priced, often creepy — never liked this even when I was a kid, and my daughter thinks he's a phony." Kristina Hill
"They creep me out." Angel Pack
4. Breaking out the Elf on the Shelf
GIF credit: GIFSoup.com
The tally: Keep — 5, Modify — 1, Kill — 4
The sentiments:
"This is so fun! And a good tool to keep the kiddos acting right all December long." Karly Cortes
"I do not understand how Elf on the Shelf has become so freaking popular. It seems like an activity designed for the over-achieving super-moms to shame the rest of the world with their creativity. Kill the elf." Taryn Sprankles
"It's a dumb idea and I never liked it." Denise James
"Well, we have to keep it now, don't we? He's apart of the freakin' family. We've bought it clothes and its own little apron. We, as rational adults, have spent hours researching on Pinterest and staying up late every night in December hatching elaborate schemes with that little rebel — making complete and utter messes and putting said elf in quite precarious circumstances that if we found our own child in, we would have their nose in a corner. We have too much time invested in that little doll to stop now." Angel Pack
5. Cutting down your own Christmas tree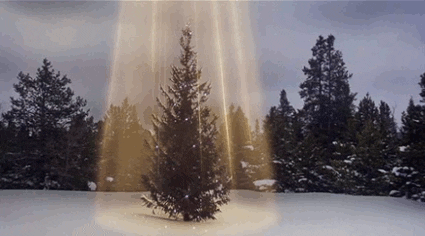 The tally: Keep — 4, Modify — 1, Kill — 5
The sentiments:
"Keep! People need to learn the value of putting work into something and doing it yourself." Karly Cortes
"Kill… not kill the tree though! I grew up with a real tree and love the smell of them. I have used an artificial tree since I've been married. It's just easier and a little fir tree spray makes it smell almost real." Shannon Jones
"This is the most traditional event that could be done at Christmas." Shelley White
"Just get a fake and be done with it already." Angel Pack
6. Checking out the holiday lights
The tally: Keep — 9, Modify — 1, Kill — 0
The sentiments:
"We absolutely love seeing Christmas lights! It's one of our favorite things to do as a family. We love to jump in the car and ride around." Shannon Jones
"Keep, definitely. Especially the neighbors who go overboard specifically to honor this tradition." Denise James
"Ever since I was a kid, I have always loved driving around on Christmas Eve and looking at people's Christmas lights. And we always go to the Festival of Lights on James Island, even before I had kids." Kristina Hill
7. Volunteering at a soup kitchen or nursing home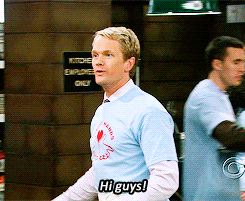 The tally: Keep — 9, Modify — 1, Kill — 0
The sentiments:
"Love the tradition of giving back and paying it forward during the holidays. Keep it and expand it, even. It's something the kids could/should be involved with too, if possible." Taryn Sprankles
"This is a tradition that definitely should be kept. It's one of the few traditions that actually demonstrates the reason for the season, aka giving." Kerri Metzendorf
"It's what Jesus would want us doing on his birthday." Angel Pack
8. Drawing names for gift-giving among family
GIF credit: Giphy.com
The tally: Keep — 8, Modify — 2, Kill — 0
The sentiments:
"Drawing names for gift giving is a must if you have a huge family. Truthfully, that was sometimes the only way I would even get a gift when money was tight for the fam." Taryn Sprankles
"Definitely a keeper! Hard to stick to because I'd love to buy for everyone, but with money being low it's a great option for the adults to do, while still allowing the kids to get gifts from everyone." Kerri Metzendorf
"Modify — White Elephant Gift Exchange is fun!" Sabrina O'Brien
9. Braving the cold weather and crazies for Black Friday shopping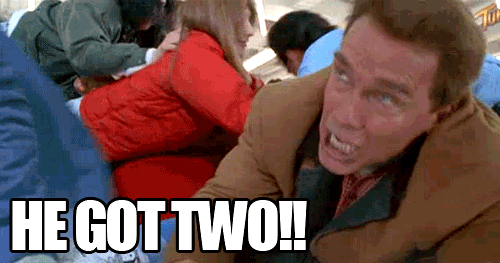 The tally: Keep — 2, Modify — 4, Kill — 4
The sentiments:
"I have never been a Black Friday shopper. It's dangerous and the crowds make me anxious. And aren't you supposed to sleep in during breaks? Kill it." Taryn Sprankles
"No! Kill! I just can't get on board with this mall madness. Enjoy the post-turkey glow as a family." Denise James
"I'm so not a fan of this one. I'd love it if it just all went online. I'd rather pay more than deal with all those holiday crazies." Kerri Metzendorf
"I do this, but I really don't do any real shopping. I go for the fun of it and watch the crazy people and eat a late night breakfast joints." Shelley White
10. Opening one (only one!) gift on Christmas Eve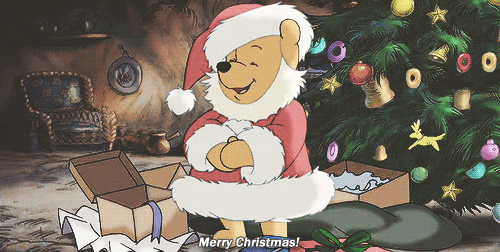 The tally: Keep — 9, Modify — 0, Kill — 1
The sentiments:
"This is my fave!" Karly Cortes
"Some of my fondest memories involve opening the one gift on Christmas Eve with the grandparents — always pajamas. Keeper." Taryn Sprankles
"Love this. You get to experience the excitement of opening presents twice! Who wouldn't love that?" Kristina Hill
"Always fun, and it keeps kids from doing the exact same in secret." Kerri Metzendorf
11. Baking fruitcakes to gift to people
The tally: Keep — 0, Modify — 5, Kill — 5
The sentiments:
"Does anyone even eat fruitcake?" Shannon Jones
"Fruitcake is gross — modify that to cookies and candy." Denise James
"Not interested in fruitcake, and I am a horrible baker. I've never received one personally, and I'm thankful for that. I'd hate to have to throw away something someone spent so much time making." Kristina Hill
"This can go… not a fruitcake fan. Gimme a pie or some pumpkin bread or something, but please don't give me that rubbery mess!" Kerri Metzendorf
12. Making (or buying) a special ornament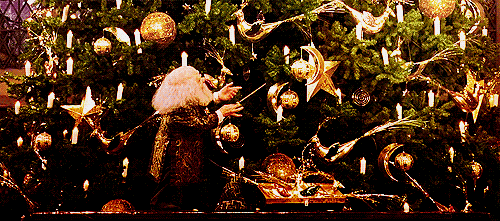 The tally: Keep — 8, Modify — 2, Kill — 0
The sentiments:
"The Christmas tree as a keeper of memories with each passing year is a lovely idea." Taryn Sprankles
"A new ornament is a new memory. Your Christmas tree becomes a form of a Pensieve (like from Harry Potter) that stores all of your memories, and every time you look at a particular ornament it brings back all of those wonderful memories." Kristina Hill
"This is one our Momma did for us and I'd like to start, but the kids would probably tear them all up right now. So I guess I'll start when the baby turns 3 and won't eat the ornaments." Kerri Metzendorf
13. Putting out milk and cookies for Santa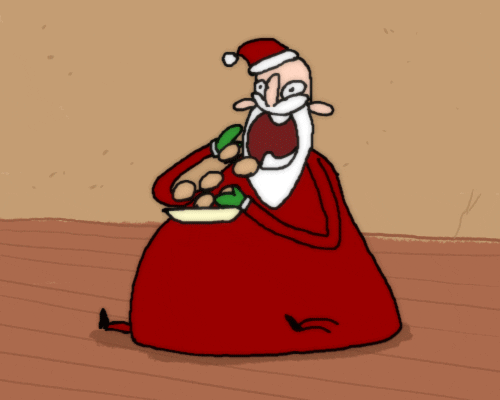 The tally: Keep — 10, Modify — 0, Kill — 0
The sentiments:
"Keep, for as long as you have small children to share that magic with." Denise James
"I like this tradition because it makes it more 'real' for the kids, and it gives us a snack for later. We also put a few carrots out for the reindeer." Kristina Hill
"This was always a lot of fun growing up and definitely one I'll want to keep, especially now that I'll be the one eating the cookies." Kerri Metzendorf
"Keep it, or 'bake a cake for Jesus,' as one of my staffers does with her children." Sabrina O'Brien
14. Having a fun, family-oriented game night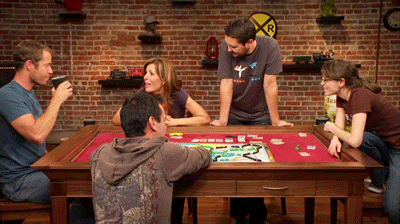 The tally: Keep — 4, Modify — 2, Kill — 4
The sentiments:
"Family fun game nights sometimes get too competitive for my taste. I'd rather relax and watch the Grinch (the original cartoon) and A Christmas Story with some peppermint Schnapps and hot chocolate." Taryn Sprankles
"Kill board games! I have competitive kids… no one likes losing in my family. Let the meltdowns begin." Shannon Jones
"Family-oriented anything is a keeper, and if it's a game night then definitely." Kristina Hill
15. Tossing back one too many eggnogs at the company Christmas party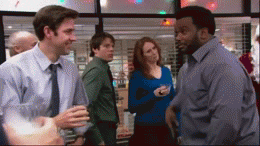 The tally: Keep — 5, Modify — 4, Kill — 1
The sentiments:
"Modify to one or two — not too many!" Denise James
"I love eggnog, but I don't love the hangover or finding out what crazy shenanigans ensued that I don't recall. This one can be modified to happen at home and lessen the occurrence of complete office embarrassment." Kerri Metzendorf
"Most definitely keep!" Shelley White
"How else are you going to get through it?!" Angel Pack
See all of our holiday articles
More holiday fun
3 Elegant ornaments that you can craft with your kids
25 Smart reasons to shop at Ikea for holiday decor
Upgrade simple vanilla candles with a cinnamon stick DIY