Show some team spirit with this football nail design!

Cincinnati Bengals-themed nails
Supplies:
China Glaze's Liquid Leather
Sephora by OPI's Hi Def
Orly's White Tips
Small or striping brush

Instructions:
Start with an orange base coat on the fingers and black on the thumb.
Using the small brush, paint some black animal stripes on the orange nails, mimicking the stripes of the team's uniform.
Using the small brush, paint the "B" logo on the thumb, starting with a full white shadow letter. Let it dry and then paint the orange "B" over it. Let that dry, and then paint three black vertical stripes inside the orange letter. Let your nails dry and finish with a top coat.
Check out our nail design photo gallery here >>
More football fani-cures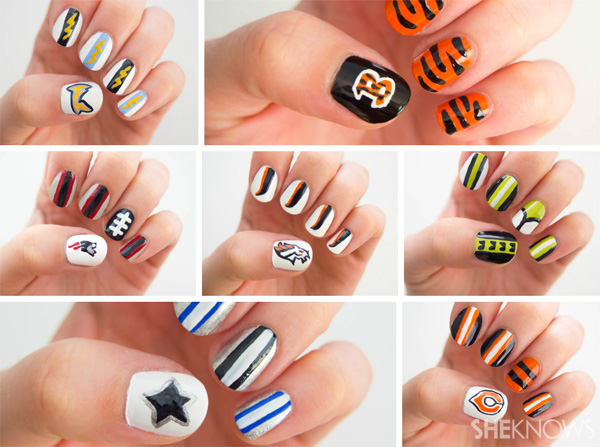 More nails
Sophisticated Halloween nails: Bloody drip
Sophisticated Halloween nails: Onyx feline
Gilded gold leaf daubed nail art