Dating in the city that never sleeps is nothing at all like a movie.
With world-class museums, observation decks that afford awe-inspiring views, and opportunities to wine and dine at the best restaurants at all hours of the day and night, New York City should be the most romantic place on Earth to date. There are so many different people and personalities just waiting to meet at an impromptu yacht yoga class, feel intense chemistry, forget to exchange phone numbers, marry other people, get their hearts broken, and then magically meet again at a coffee shop 10 years later, fall in love and run off together.
Or maybe that's the plot to a very bad romantic comedy.
More: 16 Romantic movies to stream on Valentine's Day
The boy-meets-girl formula that pervades most rom-coms doesn't usually fly in real life, particularly if you're single and looking to mingle (or simply meet someone who is nice, has ambition and rents an apartment the size of a closet) in New York City. Here's the reality of what to expect and why dating in The Big Apple is absolutely nothing like a romantic comedy.
1. You'd never date a business rival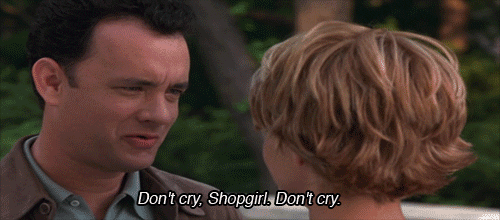 2. One mess-up on a first date almost never means a second date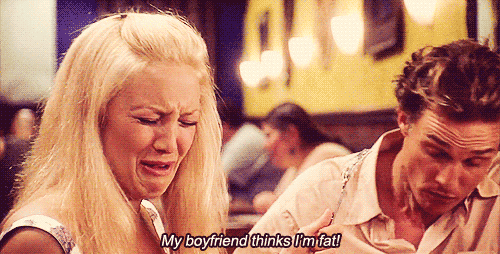 Because NYC is chock-full of eligible bachelors and bachelorettes, one wrong move on a first date could spell automatic death. Even Kate Hudson would be ghosted in a heartbeat if she made a conscious effort to turn off a guy upon first meeting him. There are just too many fish in the sea, and no one has the patience or time to deal with an overabundance of quirk.
3. NYC bachelors are not all powerful and successful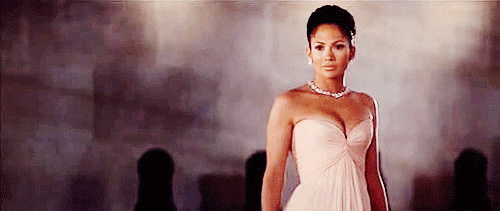 The only reason Jennifer Lopez's character in Maid in Manhattan had an opportunity to date a powerful and successful politician was that he assumed she was in his same social strata based on the Dolce & Gabbana coat she was borrowing. In real life, half a million women in Manhattan are dressed like Queen Elizabeth on any given day — thanks to sample sales. When you do finally meet a man with a job and a good head on his shoulders, it makes the competition tough.
4. You don't answer personal ads… unless you have a death wish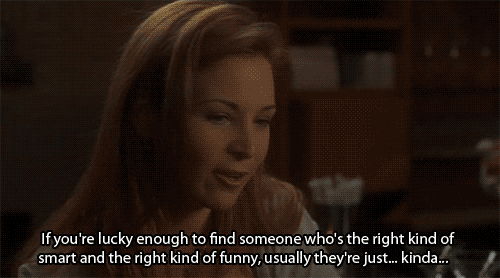 Tinder is an acceptable form of pre-courtship (because we tell ourselves a photo doesn't lie), but no one in their right mind would answer a personal ad on New York Craigslist or any other publication — because there's a very good chance you will meet someone who wants to cast you in a movie. Yeah, that kind of a movie.
5. If someone tells you they are "crazy," you believe them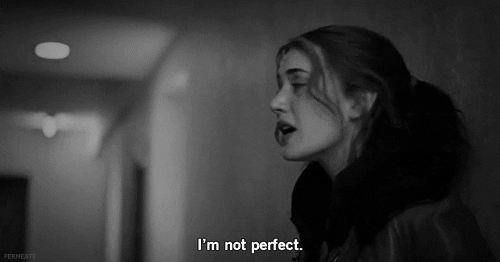 This is not a test. There is a good chance that person telling you he or she is "crazy" is not being cute or Manic Pixie Dream Girl-like. And you certainly aren't taking any chances or jogging by her house the next day, just to be sure.
More: Girlfriends' Guide to Divorce creator shares her experience using dating apps (VIDEO)
6. Native New Yorkers wouldn't agree to meet up at the top of the Empire State Building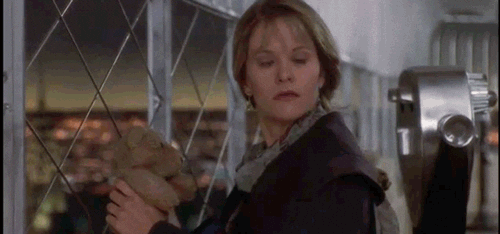 With so many intimate little bars, cafés and restaurants, who in their right mind would agree to meet a stranger on a date at the top of the Empire State Building? Nine out of 10 times it's cold, crowded, windy, and considering how Meg Ryan's character in Sleepless in Seattle asked Tom Hanks' character to meet her on the observation deck on Valentine's Day, I'll say it again: really freaking cold.
7. There usually isn't a moment of realization just in the nick of time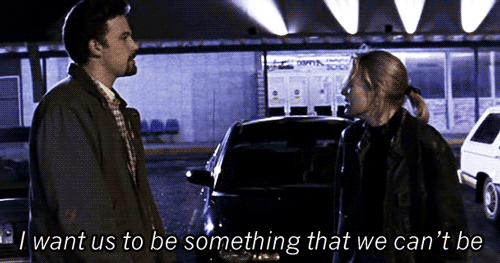 Rom-com silliness goes a little something like this: Hi, we're both hot, we share an obvious amount of intense attraction, and yet we'll remain just friends until we both wake up and realize we're perfect for each other, which will happen 15 minutes before the closing credits. Dating in NYC: He/she's hot. Swipe right. Meet. Story ends.
8. When it all falls apart and you need a good cry, NYC is not the place to be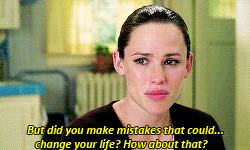 New York City is one of the best places on the planet to find work success, meet a successful eligible bachelor and to party. But when it all hits the fan, you find out your boyfriend of six months has a wife, three kids and a dog, and your job is turning you into a monster you no longer recognize, you will be on the next train home to New Jersey to cry in your parents' bedroom.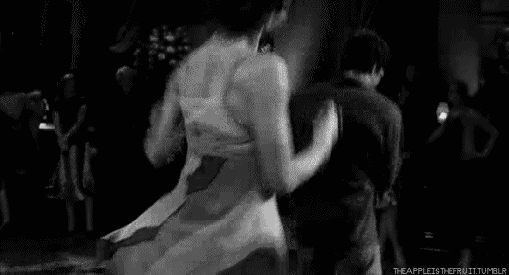 … Which is just what you'll need before heading back to Manhattan on that 5 p.m. train. Because you can never actually stay away for that long.