Hey, health-seekers. It's not all kale and quinoa out there.
These 11 healthy recipe bloggers prove that healthy and edible meals are not only possible — they're downright extraordinary. Check out their genius work for the inspiration you need in your meal plan.
1. Healthy Seasonal Recipes
Image: Katie/Healthy Seasonal Recipes
Katie at Healthy Seasonal Recipes describes her cooking style as "healthy pragmatic locavore omnivore culinerd." Sounds awesome, right? You can find recipes for everything you need, from breakfast to cocktails.
2. Live Simply
Image: Kristin/Live Simply
Long to live naturally and simply? The Live Simply blog is for you, since it offers simple and natural recipes for a practical and on-the-go kind of family.
3. Chocolate-Covered Katie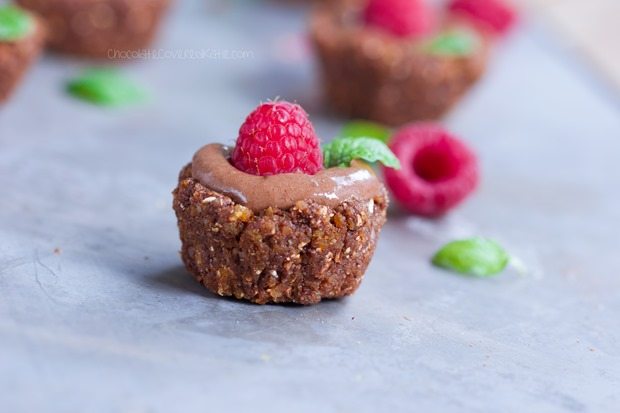 Image: Katie/Chocolate-Covered Katie
In need of a few healthy dessert options? Chocolate-Covered Katie specializes in healthy versions of treats, like brownies, milkshakes, cakes and more.
4. Elephantastic Vegan
Image: Bianca/Elephantastic Vegan
Vegan or not, you'll have to admit that the recipes on the Elephantastic Vegan blog look pretty tempting. Check out the site for burgers, omelets, pastas, breads and spreads that are all — you guessed it — vegan friendly.
More: It's time to get over MSG, already — it's just not bad for you
5. Running to the Kitchen
Image: Gina/Running to the Kitchen
Blogger Gina is a runner, and she's serious about feeding her body the energy it needs for athletic performance. But, she's also serious about real and substantial recipes that a crowd can enjoy.
6. iFOODreal
Image: Olena/iFOODreal
Love clean eating? Then iFOODreal is for you. Blogger and recipe developer Olena has a host of delicious recipes that are free of processed foods and GMOs — and most are organic.
7. Fit Foodie Finds
Image: Lee/Fit Foodie Finds
The recipes on Fit Foodie Finds were developed by yoga sculpt instructor and blogger Lee Hersh. They're perfect for athletes and amateurs alike — and pack a low-carb, high-protein punch for healthy energy.
8. The Whole Tara
Image: Tara/The Whole Tara
We love that The Whole Tara includes both healthy recipes and inspirational posts about a healthy and holistic lifestyle. Peruse recipes that include healthy hacks for smoothies, snacks, sides and more.
9. Dietitian Jess
Image: Jessica/Dietitian Jess
Some healthy food bloggers just have a knack for healthy living, but Jessica at Dietitian Jess has the credentials to help people begin their journey into healthy meals. She's a registered dietitian, and her meals are practical and easy for beginners to master.
More: Safe and natural ways to suppress your appetite
10. Two Healthy Kitchens
Image: Gretchen and Shelly/Two Healthy Kitchens
Two Healthy Kitchens believes that food should be delicious, fast and powerful. The recipes on the site are perfect for moms who need quick and healthy options for their families.
11. Jeanette's Healthy Living
Image: Jeanette/Jeanette's Healthy Living
The recipes on Jeanette's Healthy Living blog focus on flavor, while minimizing the use of sugar, salt and fat. Blogger Jeanette created the recipes because she was tired of seeing people with dietary restrictions have to sacrifice flavor for the sake of their health.