In case you hadn't heard, apple cider vinegar (also lovingly referred to as ACV) is kinda the new coconut oil. All it takes to make everything right in this world is a little sprinkle of ACV — especially when it comes to beauty treatments. It's like fairy dust, we tell you.
No joke, it's kinda shocking that vinegar of all things could be the source of so much amazingness, but it really is. Hop aboard the apple cider vinegar train and give one of these a try.
1. Acne treatment
We can all agree that adult acne is something no grown woman ever wants to deal with. But for those times when something unexpected pops up in the mirror before a big event, Alexis Wolfer, founder of The Beauty Bean and author of The Recipe for Radiance: Discover Beauty's Best-Kept Secrets in Your Kitchen, swears apple cider vinegar will do the trick.
"ACV is amazing for acne! It helps to kill bacteria, reduce inflammation and helps to both prevent future breakouts and calm current ones. It does smell, so apply it sparingly or at night," she says.
But we recommend to dilute your ACV with some water before applying directly to your face. It is strong stuff and can cause burns.
More: Should You Use Apple Cider Vinegar on Your Dogs?
2. Dandruff treatment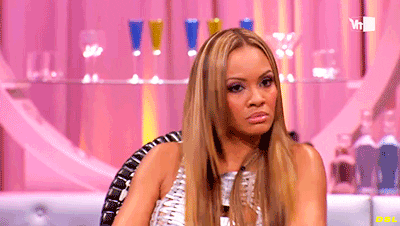 Jewel, a Canadian beauty blogger, breaks down one of apple cider vinegar's most surprising beauty benefits in her YouTube tutorial: ACV can be used as a natural remedy for dandruff and a dry, itchy scalp when substituted for commercial conditioner.
Wolfer agrees, saying, "If you have severe dandruff, apply ACV with a cotton ball to your scalp (section hair for access!) nightly before bed. Wash out in the morning. It will help to balance the oil on your scalp and give you healthier hair."
3. Detox bath
If you're not bathing in apple cider vinegar, you just aren't living. The Healthy Home Economist recommends an apple cider vinegar bath as a "great overall detoxifier and for muscle aches and pains brought on by physical exertion." However, Wolfer warns us not to be too heavy-handed in an ACV bath treatment. She says, "Anything more than a small amount could irritate your private parts or any cuts."
4. DIY face mask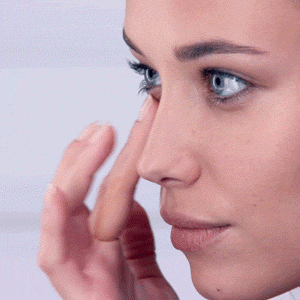 Courtney Corvan of the Courtney Corvan Skin Studio tweets a delightfully simple DIY apple cider vinegar face mask you can whip up at home: ACV plus Indian Healing Clay equals radiant skin in just 20 minutes.
"I do this all the time as a spot treatment!" says Wolfer. "It can immediately leave your skin more red because of the increased blood flow, so don't be alarmed if you are more red immediately after. Give skin time to settle down, and it will be far better than it was before."
More: The 7-Day Challenge Your Skin Will Love You For
5. DIY hair mask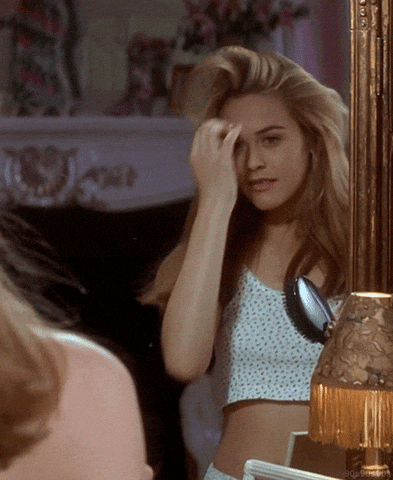 Once you finish soothing your skin, the next stop is dry and damaged hair desperately in need of some TLC. Try Mad in Crafts' Coconut Oil Honey Hair Mask made with coconut oil, honey and apple cider vinegar. ACV helps to balance hair pH, strip styling product buildup and close hair cuticles for a silky shine. Wolfer explains, "ACV is a great natural clarifier — but like with clarifying shampoos that deeply cleanse hair of product or environmental buildup, you don't want to use them too often, otherwise it will strip hair of natural oils too."
6. Foot soak
According to Wolfer, apple cider vinegar can turn a traditional foot soak up to 11. Wolfer uses an ACV foot soak as a cooling summer beauty treatment — to reduce swelling and aid in callus removal. To soak off stubborn calluses, soak your tootsies in undiluted apple cider vinegar for up to one hour and buff smooth.
7. Nail soak
Ashamed of your weak, yellow fingernails after one too many spa manicures? A weekly soak in apple cider vinegar and vegetable oil can restore brittle nails and improve strength. For Wolfer, an ACV soak is her go-to nail treatment to remove pesky stains.
8. Natural hair rinse
In a 2014 Dr. Oz appearance, Jessica Alba swore by apple cider vinegar as a beauty treatment. Alba rinses her luscious locks once a week with diluted apple cider vinegar to remove heavy chemical product buildup. Like the apple cider vinegar hair mask that works so well to clarify hair when used in moderation, Wolfer endorses the ACV hair rinse with a big "YES!"
9. Skin toner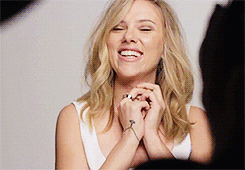 As if you need another reason to try ACV, ScarJo likes it too. In 2013, Scarlett Johansson unveiled apple cider vinegar as her big beauty secret, used as a toner to balance pH and give skin a healthy glow.
"It's an excellent nightly toner! You can dilute it with water or add essential oils to cut the scent if it's too aggressive for you," Wolfer says.
Updated by Sarah Long on 5/18/2017.