What does it mean to eat clean? Here's an even better question: What really happens to your body when you jump on the clean eating bandwagon?
Clean eating is a buzzword that you have seen used by celebrities and thrown around in hashtags on Facebook. Simply put, clean eating means: Don't eat crap. "Crap" may be defined as processed foods, grain-fed meats, dairy, starchy carbohydrates and sugar, depending on which diet you ascribe to.
Clean eating can be as complicated as you make it. For me, clean eating translates to eating fresh, whole foods (with as many vegetables as possible), making every meal count with high-quality nutrients and, of course, cutting the crap.
More than a year after drastically changing my diet, I can personally vouch for 10 unexpected clean eating "side effects":
1. Better mood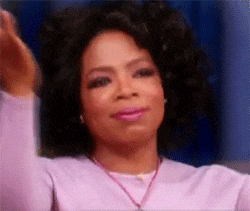 Image: Giphy
While I still struggle with mood swings at a certain time of the month, my overall outlook and general happiness have improved after cleaning up my diet. As Drew Ramsey, M.D., The Happiness Diet co-author and assistant clinical professor of psychiatry at Columbia University, explains in Yoga Journal, how you feel is directly affected by what you eat. He says, "Emotions begin in biology, with two nerve cells rubbing together, and those nerve cells are made of nutrients in food."
2. Boundless energy
Image: Giphy
Here's all the proof you need: Even as a working mother of two toddlers, my energy soared after I quit eating processed foods. Devon D. Herndon, L.P.C.C., L.A.D.A.C., N.B.C.T., C.P.T., of BeMeBetter cites an energy boost as one of the prime outcomes of eating clean, saying, "If you are chronically exhausted or experience a post-lunch midday slump, it could very well be your diet. Diets that are high in refined sugar and carbs cause dramatic spikes in blood sugar. They might provide a temporary surge in energy, but it is followed by a crash."
More: Lemon water should be your new morning coffee — here's why
3. Deeper sleep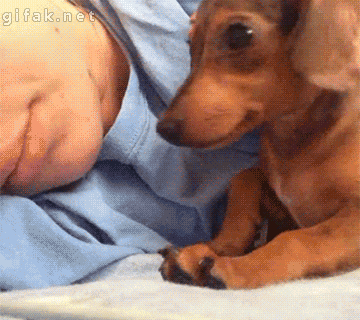 Image: Giphy
Eat better, sleep deeper — what more can you ask for? The Balanced Brunette explains, "Vitamins and minerals found in whole foods will allow your body to regulate hormonal function throughout the day and promote deeper sleep at night. Eating healthy foods will also calm your nervous system and trigger a sleep-inducing hormonal response which helps you rest better at night."
4. Fewer cravings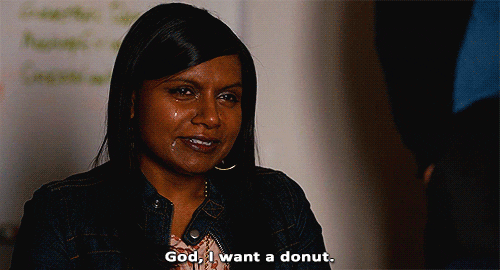 Image: Giphy
From personal experience, I can tell you that clean eating takes a while to get used to, but the longer you do it, the better your body responds. Sugar and carbohydrate cravings may be a struggle at the outset, but months later, you'll find it hard to muster up a taste for a sweet treat.
More: 11 Healthy recipe bloggers who make food you actually want to eat
5. Flat stomach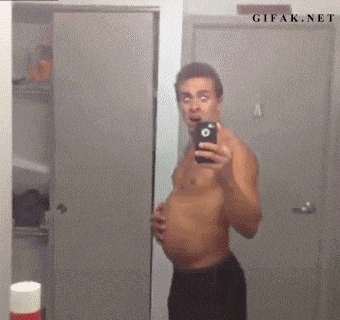 Image: Giphy
When asked about the good side effects of clean eating on the Bodybuilding forum, user Ayekay put feeling leaner and less bloated at the top of his list. In translation, if you want your pants to fit better, load up your plate with Mother Nature's foods.
6. Gorgeous hair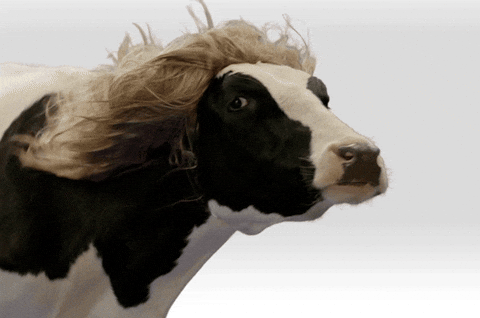 Image: Giphy
Looking for long, luscious locks that would make a Pantene model jealous? The Lean Clean Eating Machine says that plant-based foods are the secret — specifically, radishes, pumpkin seeds, dulse and carrots.
7. Higher self-esteem
Image: Giphy
What are the pros of clean eating? One Redditor keeps it short and sweet: "I feel better about myself, [along with] knowing I'm getting all the goodness of micronutrients."
8. Perfect poop
Image: Giphy
Sorry, but I had to go there. As Wellness Mama points out, bowel movements are a prime indicator of your inner health. Clean eating yields cleaner poop with a digestive tract that is neither moving too fast nor too slow.
9. Radiant skin
Image: Giphy
Your skin is the largest organ in your body, and refined sugar is its enemy. The Clean Eating Survival Guide stresses that a no sugar diet is the number one rule for a clear complexion.
More: 8 Things your skin can tell you about your health
10. Raging libido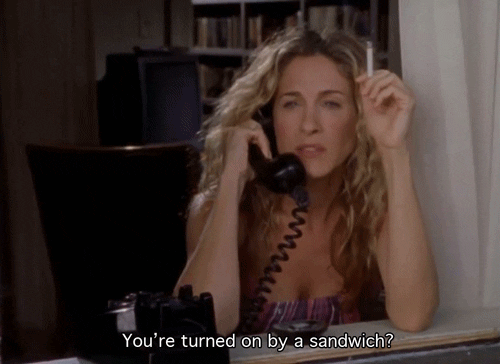 Image: Giphy
According to Cosmo, Gwyneth Paltrow attributed the state of her union to her clean living. Though dear Gwynnie is now consciously uncoupled, research still proves that nutrient-rich foods, like asparagus and watermelon, can help to heat things up in between the sheets.