Let's play a game. It's called — plan something fun to do on Valentine's Day without using the words "dinner" or "movie." No matter how good you are at planning a creative, low-key date, this game is harder than it seems.
The most memorable — and often the most affordable — way to celebrate Valentine's Day does not involve a little black dress and a five-star restaurant. Here are 12 better ideas to try this year:
1. Become a tourist for an afternoon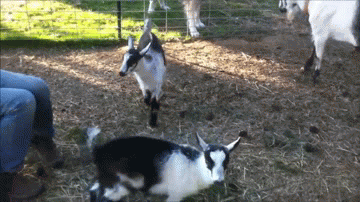 Image: giphy.com
There are at least a dozen attractions in your town that you have never seen or haven't seen since your last field trip. Your date will appreciate your ingenuity: Check out a local aquarium, science museum, botanical garden or petting zoo for under $10 a pop.
2. Book a couple's massage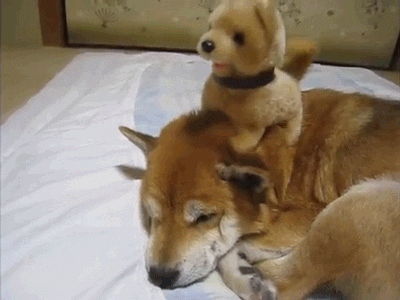 Image: giphy.com
Here's a personally-tested Valentine's Day hack to keep this holiday affordable: Book a couple's massage at a well-reviewed local massage school. Massage students are incredibly skilled, eager to practice and often half the price of an upscale spa.
3. Brush up on your acting skills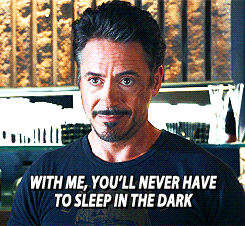 Image: giphy.com
Getting stagnant in your relationship? Reddit is a goldmine for frugal Valentine's Day date ideas, including this clever pick: "Pretend you've never met, then loudly try out lame pickup lines in a swanky bar. Act like they worked."
4. Cook a romantic dinner for two
Image: giphy.com
I promised I wouldn't say "dinner," but it doesn't really count if you're cooking an elaborate meal from scratch. No matter how much of a newbie chef you may be, your date will greatly appreciate the thought and effort you put into the evening — guaranteed.
5. Flip for it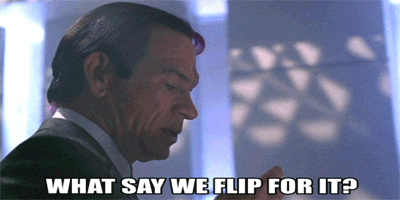 Image: giphy.com
If you really can't agree on what to do on this lovey-dovey day, it's time to pull out that rusty quarter. Make it a game and flip for your destination — whether a favorite bar, bookstore or ice cream shop.
6. Gaze at the stars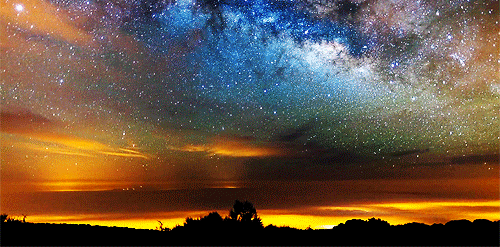 Image: giphy.com
As hokey as it sounds, planning an evening under the stars with a bottle of wine and a crusty loaf of French bread will earn you a place in the Valentine's Day hall of fame — even if you don't end up "2gether4ever."
7. Go on an afternoon hike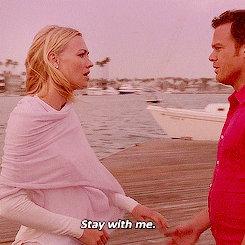 Image: giphy.com
This date may be better reserved for a long-term love relationship, lest you be accused of luring your new date into the wilderness to play out a Dexter-like plot.
8. Hit the rink
Image: giphy.com
Julie Spira, bestselling author of The Perils of Cyber-Dating: Confessions of a Hopeful Romantic Looking for Love Online, suggests a retro throwback to keep Valentine's Day fun and exciting. She says, "Whether it's ice-skating or roller-skating, take your valentine to the closest rink in town. You'll find yourselves reminiscing about your childhood while you get a little physical activity."
9. Play strip Jenga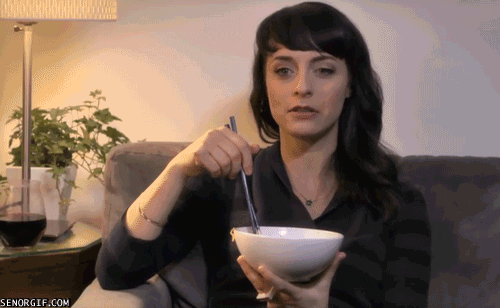 Image: giphy.com
Warning: While this may not constitute the most romantic of Valentine's dates, it will get you where you want in a hurry — in between the sheets. Wink.
10. Recreate your first date
Image: giphy.com
In the 50 Romantic Ideas e-book, marriage proposal and romantic event planners The Heart Bandits recommend bringing Valentine's Day back to where it all began. Plan a Valentine's Day surprise for your sweetie at the site of your first date: a coffee shop, a park or even a college library. You'll get an "A" for your effort.
11. Throw out the road map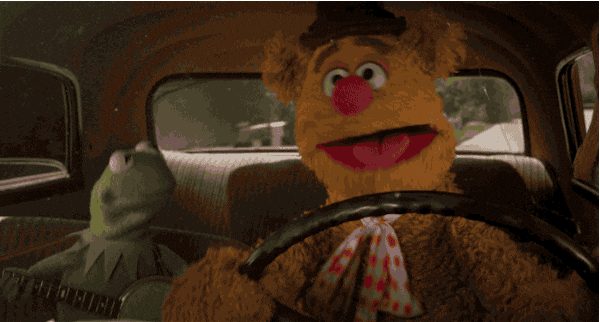 Image: giphy.com
For those in a long-term relationship, Valentine's Day is the perfect time to mix it up. One Redditor explains why an impromptu road trip makes for an unforgettable date, "As dumb as it sounds, sometimes we just pick a direction and drive and look for places to hike, eat, shop around… We've literally had some of our best dates just by driving and picking a place to stop that we'll probably never go again, but have still never been to. We have a playlist, we get snacks, and we just go. We've been dating almost seven years, and it still doesn't get old."
12. Try an at-home chocolate tasting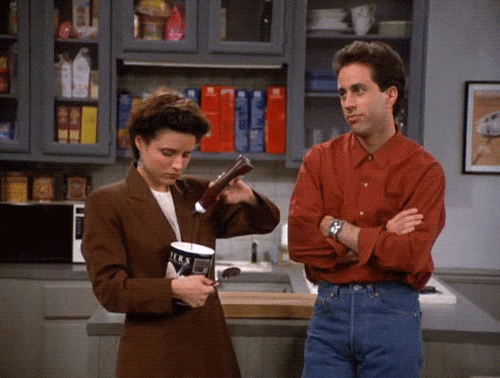 Image: giphy.com
There really is no wrong way to taste chocolate, but if you don't have a clue where to begin, The Dating Divas have created handy Chocolate Tasting Printables to guide you through a cozy tasting party for two.
More on love
Woman falls off cliff right after marriage proposal
11 Women reveal weird things they love about men
5 Cringe-worthy marriage proposals on TV