A fair share of us have delved into the world of online dating sites. And while some of us have found our matches, many of us are left wondering just what kind of guys live in our area. Am I wrong to wish guys would just stop with these annoying habits?
1) Don't scowl in your profile photo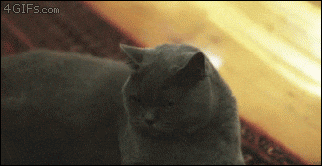 GIF credit: Giphy
We get it. You're manly/tough. You'll kill spiders for us. You'll brave the blizzard to put gas in our tanks. You like football and grunt when you lift large objects. Yes, many of us like those things. However, that's not all that matters to us. First impressions mean a lot and when your first shot is of you glaring at us, we're definitely a little frightened.
2) Keep sexy photos to yourself, for now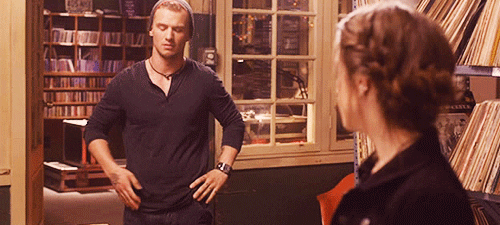 GIF credit: Giphy
Full body shots are cool, but when we're looking for boyfriends, we don't care about your abs or your supposed biceps. If all you're looking for is a booty call, then by all means keep doing the one-handed T-shirt lift in your mom's bathroom mirror. We'll know who to skip. If you're looking for a lady, smile sweetly and wait for her to lift your shirt.
3) Skip the scary costume photos please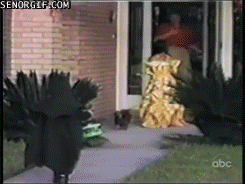 GIF credit: Giphy
While we're on the subject of pictures, let's talk about the ones from last Halloween. Once you've gotten a message from a guy covered in blood, you'll understand why this is creepy. Just like all grown women's costumes tend to push the "slutty" line, dudes' costumes tend to be a little scary. We're sure you were the best Freddie Krueger ever. Someday you can talk us into playing your victim. For now, give us a good vibe by looking like a normal guy.
4) Crop out the ladies, or introduce them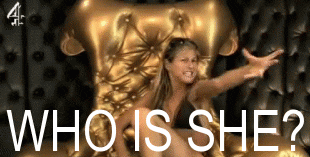 GIF Credit: Giphy
Another weird but regular occurrence is stumbling upon pictures of guys with their arms around other girls. Chances are she's just your friend/cousin/sister. Or maybe it's just your favorite picture of yourself, even though it stars your ex-girlfriend. Here's the thing, though: We see chicks, we think "cheater." Avoid the upcoming swipe left and crop her out if it's your main picture. For the others, explain the situation in your caption.
5) Avoid talking about fetishes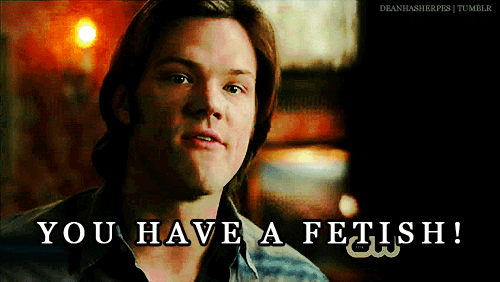 GIF credit: Giphy
We have two points to make here. First, anything that is a category for porn videos should not be used to describe the girl you're looking for. "BBW" doesn't say "I'm not opposed to a curvy girl." it says, "I have a fetish for fat chicks." Second, "open-minded" is also a little dangerous. In most instances, we are pretty open-minded and once we know and love you, will be up for keeping things interesting. "Open-minded" in a dating profile screams, "I have seriously outlandish fetishes. Only apply if you're cool with scraping the bottom of the internet gutter with me." Tread lightly.
6) Write an engaging, smart bio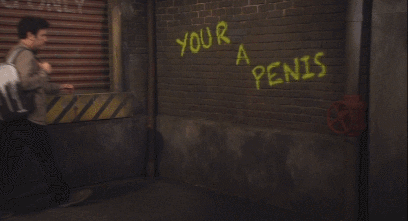 GIF credit: Giphy
We don't need you to whip out the thesaurus and we certainly don't want you to be fake. But, sometimes your bios are so bad they look like those magazine cut-out ransom notes. We're not hiking our skirts for any amount of money if you're asking for it like that.
Don't even get us started on your messages…
Unless you're Ryan Gosling, "Hey Girl" sounds like a frat boy move
No, we're not down for naked motorcycle rides
We don't have time to read four paragraphs on why we should give you a chance (and we know you send it to all the girls)
And, finally…
If you ask us to "hang out" within five minutes of chatting, we will immediately assume your intentions are to rape and murder us. Think we're being irrational? Look up Louis C.K.'s NSFW opinion on women and dating.
More dating
How being a football superfan complicates by dating life
8 Mistakes on your dating profiles that will make guys run
This womanizer says he's picked up 500 women on the subway