Easy Thanksgiving decorating tips for a festive table
Sep 28, 2012 at 4:26 a.m. ET
Thanksgiving is just around the corner, and this year you're hosting with style! Impressing your guests doesn't need to be complicated -- pump up your table-scape with simple pieces that pack a big punch. Use these helpful tips to create a festive table without breaking a sweat.
Add a burlap runner
Thanksgiving is a warm and inviting holiday, so look for decor with character and charm. Burlap is rich in texture, which gives it a strong visual presence, yet its warm earth tones keep it neutral. Add this burly fabric to your holiday table for an instant boost of rustic flare. (Etsy.com, $9)
DIY Tip Buy burlap by the yard for a cheaper option than finished, store-bought table runners. At around $2 per yard, you'll get more bang for your buck! Cut a small slit at the desired length, and then grab both sides of the slit and tear outward. No sewing is necessary on this DIY project — burlap looks best with jagged, unfinished edges!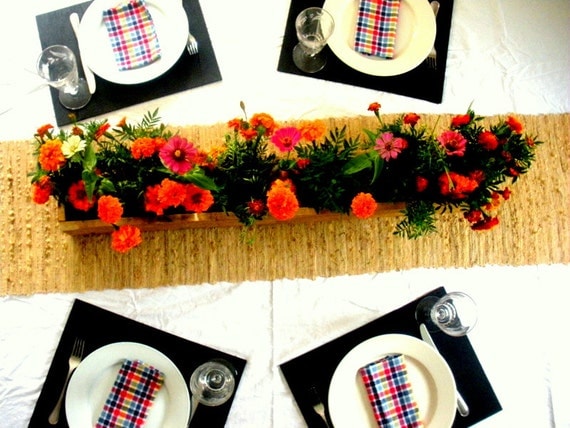 Chalk it up
Give a creative spin to a common family tradition with a chalkboard placemat at each setting, and place a piece of chalk on each napkin. Instead of going around the table to have guests share what they are thankful for, have each guest write their gratitude on the placemat. As the dishes are cleared, the list of each guest will be revealed to the group — creating countless conversation starters before the next course! (Etsy.com, set of 4, $24)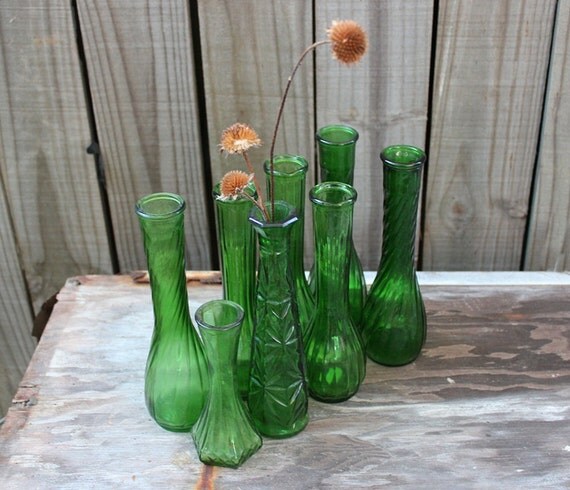 Go vintage
Your family plays a big role in your Thanksgiving festivities, so let them also play a role in your table's decor. This is a great time to display the antique china, pitcher and vases that were handed down from one generation to the next. Celebrate your heritage with heirloom decor you already own.  (Etsy.com, set of 8, $22)
Make it shine
Create an alluring atmosphere by adding candles to the centerpiece of your table. Group pillar candles in a long row down the table, or place candelabras a few feet apart. For an elegant candle with a rustic twist, use Mason jars as candleholders near each place setting. (Etsy.com, $7)
DIY Tip Create lace-print Mason jar candles by wrapping lace around the jars before applying a light coat of spray paint. Then, simply peel away the lace once the paint has dried, add tea lights and enjoy!
Pin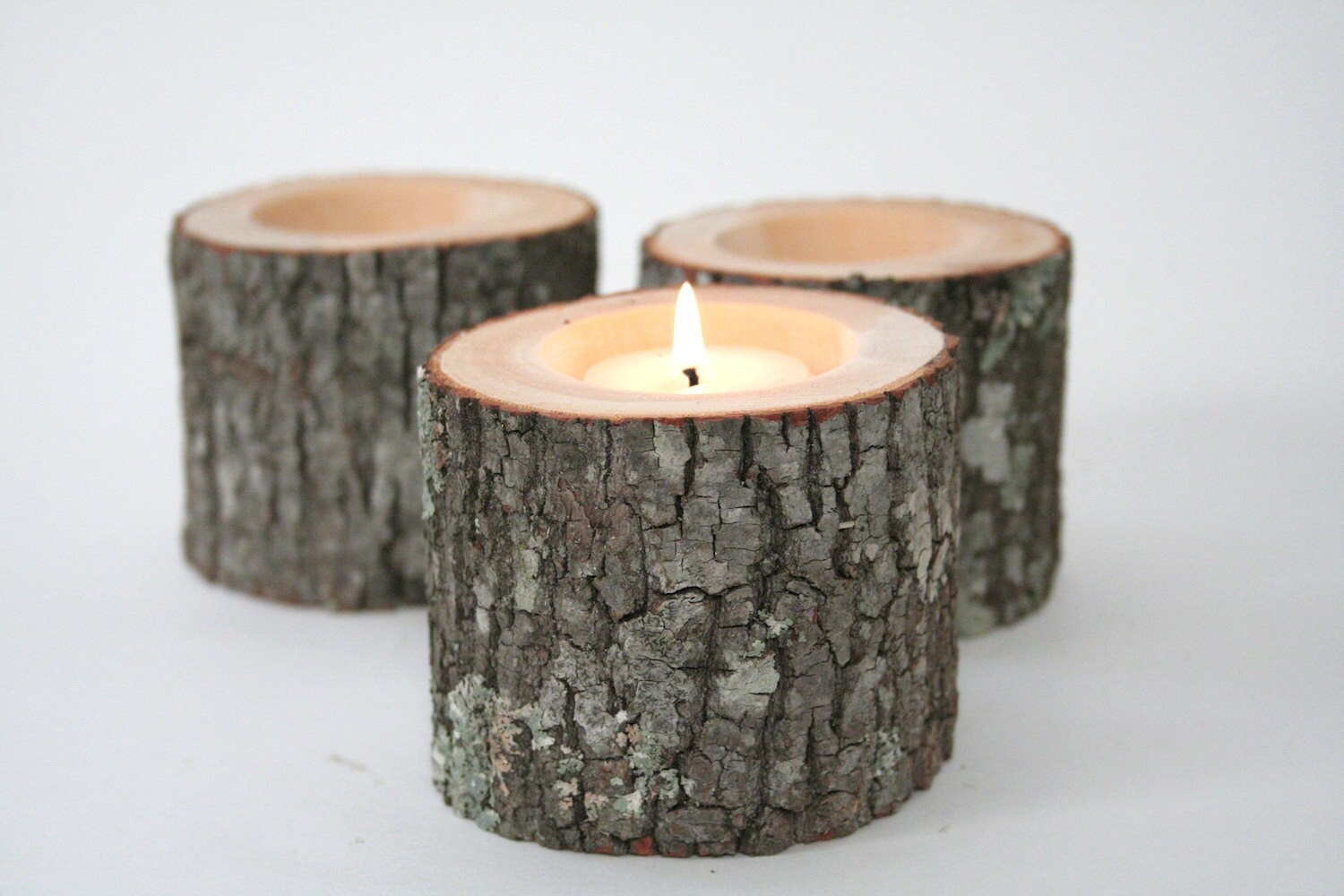 Branch out
The maple tree out back is calling your name! Simply find a branch about three inches in diameter. Use a saw to cut the branch into thick, chunky slices, and then drill a recess on one end large enough to hold a tea-light candle. The natural bark from the branches will give your Thanksgiving table organic appeal. (Etsy.com, set of 3, $19)
Pin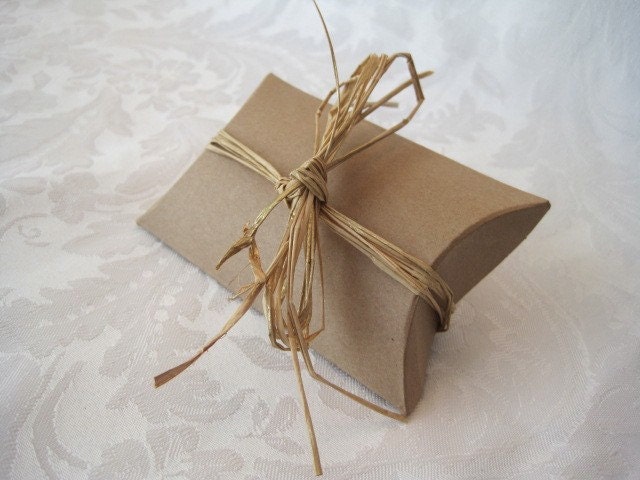 Do yourself a favor
A great party favor is the best possible way to thank your guests for attending your gathering, and on a day that's dedicated to giving thanks, your table would not be complete without one! There's no need to fret over expensive gift ideas. Instead, place a few zip-close bags inside a mid-sized pillow box, and then tie the box with raffia or twine. Leave a single box at each setting and include a note that asks your guests to take home leftovers of their favorite dishes.  (Etsy.com, set of 10, $4)
Watch: Chefmom make fruit and veggie kebobs
More entertaining ideas
How to throw a last-minute party
15 Gourmet gifts for guests
10 Fabulous, frugal holiday party ideas