The moment we vegans have been waiting for is finally here: The eagerly anticipated Ben & Jerry's vegan ice cream flavors arrive in stores sometime this month.
This is totally sending me into a tailspin. Nothing gets me more emotional than ice cream. And nothing excites me more than when a major brand hops onto the vegan train.
A rep for Ben & Jerry's tells SheKnows they can't give us the exact dates the ice cream will arrive for each city and scoop shop. However, pints will definitely will arrive in February, most likely mid to late in the month. I know I'm going to start scouting basically every grocery store in a 50-mile radius for it on the daily. Until then, my brain is a hot mess as I try to process the stages of realizing vegan Ben & Jerry's is actually a thing.
1. We did it!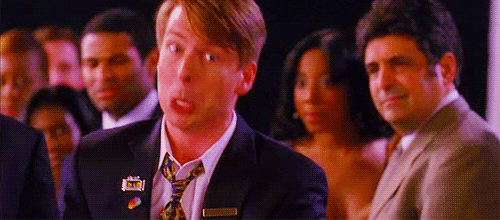 Yes! Ben & Jerry's vegan ice cream is finally here. Kirsten Schimoler, Ben & Jerry's principal food scientist, told Huffington Post that the brand was pushed to move forward with the vegan items after some vegans launched a petition that received more than 28,000 signatures. It's pretty awesome to see that signing all those petitions can actually pay off! And when it pays off in ice cream, the hard work tastes all the sweeter.
More: 21 Vegan copycat recipes of your favorite restaurant meals
2. Where are my stretchy pants?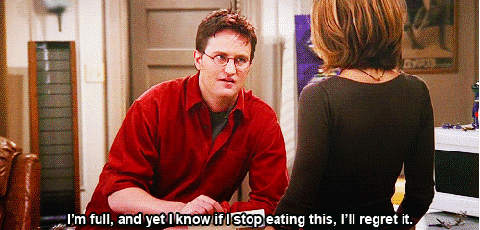 This could be dangerous. When you haven't had one of your favorite foods in so long, it's hard to not indulge, and you know I'm going to try all four of the flavors. So I guess it's time to whip out my yoga pants, aka stretchy ice cream pants, and get ready for a food coma.
3. Disbelief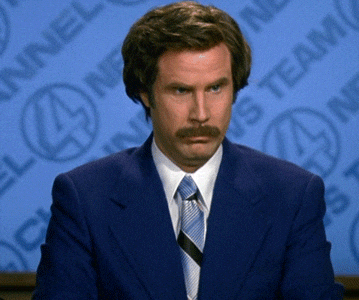 Is this really happening? Ben & Jerry's, the first "premium" ice cream I ever tried, is… vegan? It sounds too good to be true. But… maybe it's not?
4. Skepticism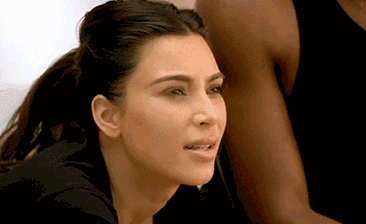 OK, so they made a vegan ice cream. Big deal! There are tons of vegan ice creams on the market, and a lot of them suck. What makes this one any different? Sure, they make their own almond milk in-house. And yes, initial reviews are very positive. But I've been burned before (here's looking at you, frozen vegan breakfast sandwiches).
More: 20 Vegan cheesecakes that are every bit as creamy as the real thing
5. Not-so-tempered enthusiasm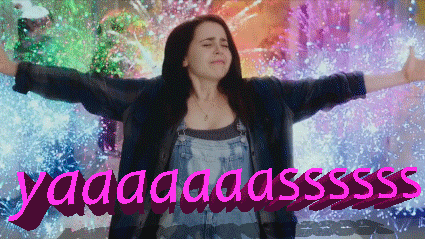 OK, I mean these sound amazing: Chocolate Fudge Brownie, Chunky Monkey, Coffee Caramel Fudge and P.B. & Cookies. P.B. & Cookies will actually be sold in scoop shops too, meaning that going out for ice cream doesn't mean I'll be left with a scoop of watery sorbet or nothing at all.
6. Where's my spoon?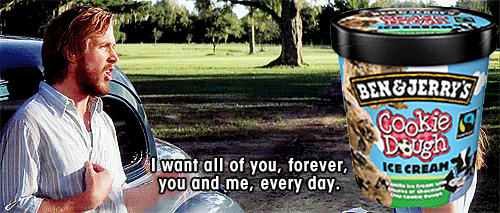 Dreams do come true! Coffee Caramel Fudge, you saucy minx, I'm taking you home the minute I see you. Chunky Monkey, I love you because of, not in spite of, your blissful chunkiness. Chocolate Fudge Brownie, it's good to see you again, my old friend. And P.B. & Cookies, we haven't met yet, but I have a feeling we are going to be fast friends.
Thank you, Ben & Jerry's, for listening to us junk food-loving, sugar-craving, ice cream-obsessed vegans. I think this is proof positive that #VeganLife is about so much more than chia seeds and kale — when you can still nosh on Ben & Jerry's, there's practically nothing to lose.
More: 17 Oh-so-cheesy dishes you won't believe are vegan