Throughout the month of September, Whole Foods is offering customers 25-cent coffee at the coffee bar in each store.
And there's no limit on how many cups you can purchase, so for just a dollar, you can enjoy 48 ounces of hot, fresh coffee surging through your veins to kick-start your morning in a potentially dangerous way. Or, y'know, you could share with your friends or whatever.
More: How to make a DIY iced coffee bar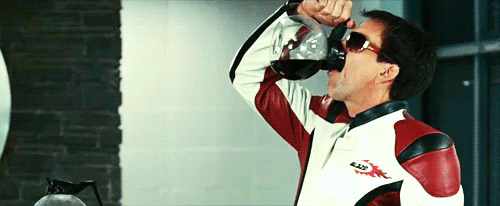 The promotion is part of Whole Foods' "Love Fest," a customer appreciation event that runs through Nov. 3. While the 25-cent coffee promo ends on Sept. 30, there will be weekly giveaways and other special offers.
More: Copycat Whole Foods California quinoa salad
It's a pretty clever strategy. If you normally drink plain coffee, why wouldn't you go to Whole Foods and get it for 25 cents instead of somewhere else (cough, Starbucks) for two bucks? And while you're there, maybe pick up some of those groceries you need for dinner tonight… and that organic artisanal pumpkin spice syrup you read about, since you're not exactly a fan of drinking black coffee straight up… and you've been meaning to try that stress-reducing essential oil by the register…
Suddenly your cheap coffee has resulted in $50 worth of groceries you don't really need, but hey, with that much caffeine coursing through your veins, who cares?
More: Whole Foods should apologize for more than overcharging on prepared foods