Whole Foods is apologizing for how it priced some of its foods, but I'm not sure it's enough.
Whole Foods faced scandal recently when it was revealed that it may have been overcharging (and undercharging) some customers who were buying its prepared foods, and the company has released a video to apologize. But it still left me wondering — what about all the other overpriced food it still sells? Because there are a couple of items that are so expensive I just can't wrap my head around it. Here are some other reasons Whole Foods should be apologizing.
1. Kale chips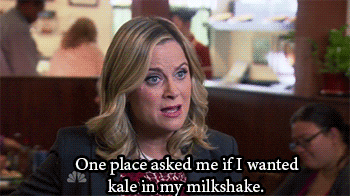 Image: Giphy
A bunch of organic kale is usually around $1.99. But kale chips? You get, like, 1/15th the amount of kale for $8. It's a total rip-off. We demand an apology. We're already trying to eat healthier, and a little "sorry" would go a long way to ease the pain of our breakup with Pringles.
More: Whole Foods to Bethenny Frankel: Skinnygirl is not "all natural"
2. Still mad about the cut fruit, though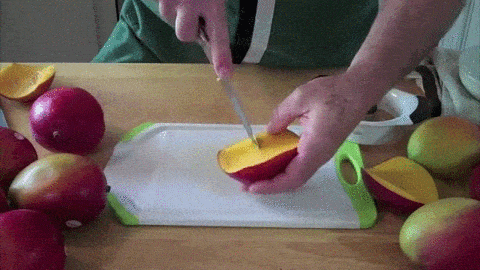 Image: Giphy
Sure, Whole Foods is making strides to ensure its prepared products are weighed correctly. But that doesn't change the fact that its cut fruit is already, like, 18 times the cost of whole fruit. I could probably buy three mangoes and pay another customer in the produce aisle $2 to cut them for me, and it would still be cheaper than buying it prepared. More awkward, sure, but cheaper. What gives, Whole Foods?
3. Dried fruits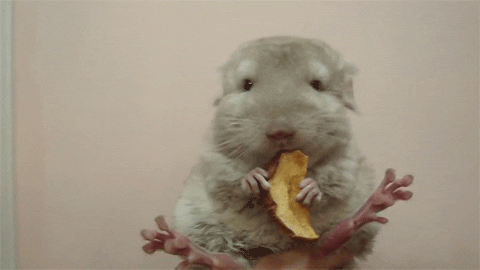 Image: Giphy
Anyone who has shopped at Trader Joe's knows it is possible to sell dried apples at less than a bajillion percent markup. Get your game together, Whole Foods. Otherwise I'll have to go back to leaving my thinly sliced fruits in a sunny corner of the driveway and hoping for the best — and I really, really don't want to do that.
More: Homemade organic apple and banana chips
4. "Healthy" food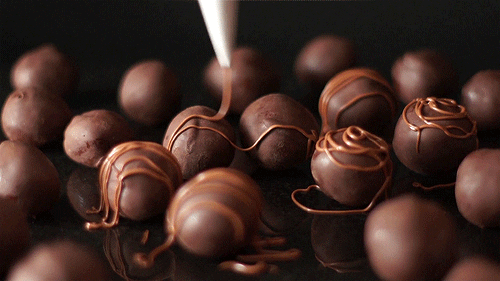 Image: Giphy
It's from Whole Foods. It's expensive. That means your hand-formed Celtic sea salt truffles and small-batch kettle-cooked crisp Peruvian potatoes are healthy, right? Sigh. The price masks the terrible truth, which is that your rare bean mocha ice cream has just as many calories as a pint of Ben & Jerry's. Stop the charade, Whole Foods. Enough is enough!
Watch the apology below.