The world of Jelly Bellys is filled with bright colors, shiny coats and wild, mild, sour and spicy flavors. Sadly it's also filled with heartache and loss, as sometimes our favorite Jelly Bellys go away.
Who doesn't love a good Jelly Belly jelly bean? Sure, you may not love all Jelly Bellys, but put yourself in front of a wall of them, and there has to be a jelly bean flavor for just about everyone. Just think: You can find cherry, lemon, soda, black licorice and snot-flavored jelly beans. Surely with all that, you can find a couple dozen flavors to enjoy. Of course, maybe the problem is that there used to be a Jelly Belly flavor you loved and now it's gone away, like these flavors we miss.
1. Jelly Belly's chocolate banana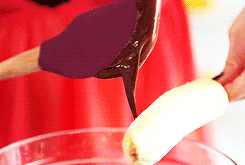 Image: Giphy
We realize that chocolate banana jelly beans are tough to nail. The chocolate flavoring in jelly beans always seems to be a little off, but somehow it worked with the often odd taste of banana flavoring.
2. Jelly Belly's caramel apple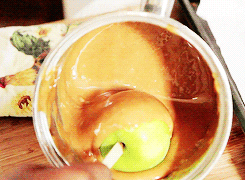 Image: Giphy
It's kind of amazing that these little beauties faded away into the sunset. With a taste like those sour apple-caramel suckers, they were a nice mixer with both apple and vanilla jelly beans. Still, they obviously weren't everyone's cup of tea.
3. Jelly Belly's cinnamon apple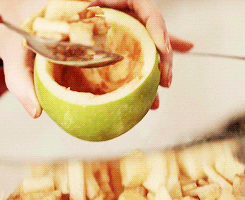 Image: Giphy
Given Jelly Belly's obsession with cinnamon (they have both regular and sizzling cinnamon candies), it's a little surprising these candies went away. They were great on their own, but they were also a flavor enhancer to the aforementioned cinnamon candies and the apple jelly beans. Vanilla beans and even orange mixed nicely too. Maybe one day we'll get them back.
4. Jelly Belly's guarana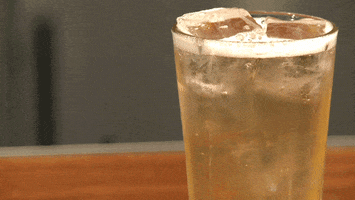 Image: Giphy
It's kind of surprising that guarana beans were ever produced, despite the cherry-meets-ginger-ale flavor of guarana soda being strikingly popular in many Latin countries. Perhaps the international market wasn't ready for them, though hopefully one day it will be.
5. Jelly Belly's baked bean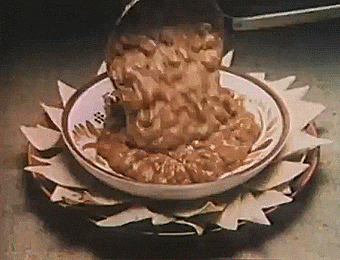 Image: Giphy
This flavor shouldn't be much of a shock given the similar size and shape of jelly beans and baked beans. Heck, even the Boston baked bean is pretty much jelly bean shaped. Still, despite their similarities in shape, the flavor wasn't enough to keep them around, which is kind of a shame. They were sweet-spicy and nice.
6. Jelly Belly's peanut btter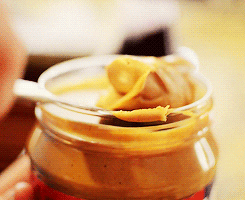 Image: Giphy
We get that, on their own, peanut butter jelly beans are a little strange. Stranger even than jalapeño or habanero beans. However, peanut butter jelly beans were the ultimate mixer when it came to pairings with other jelly beans (kind of like real peanut butter, only oftentimes with less calories and fat…). Anyway, we mourn our PB&J bean combos and our own fluffernutter combos that we'll never have. Sigh.
7. Jelly Belly's grape jelly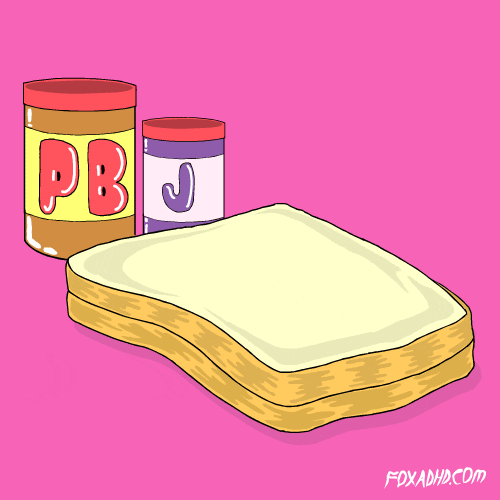 Image: Giphy
See what we mean about peanut butter beans being a great mixer? What better flavor could they pair it off with than grape jelly? Of course, the grape jelly beans were also great on their own.
8. Jelly Belly's Irish creme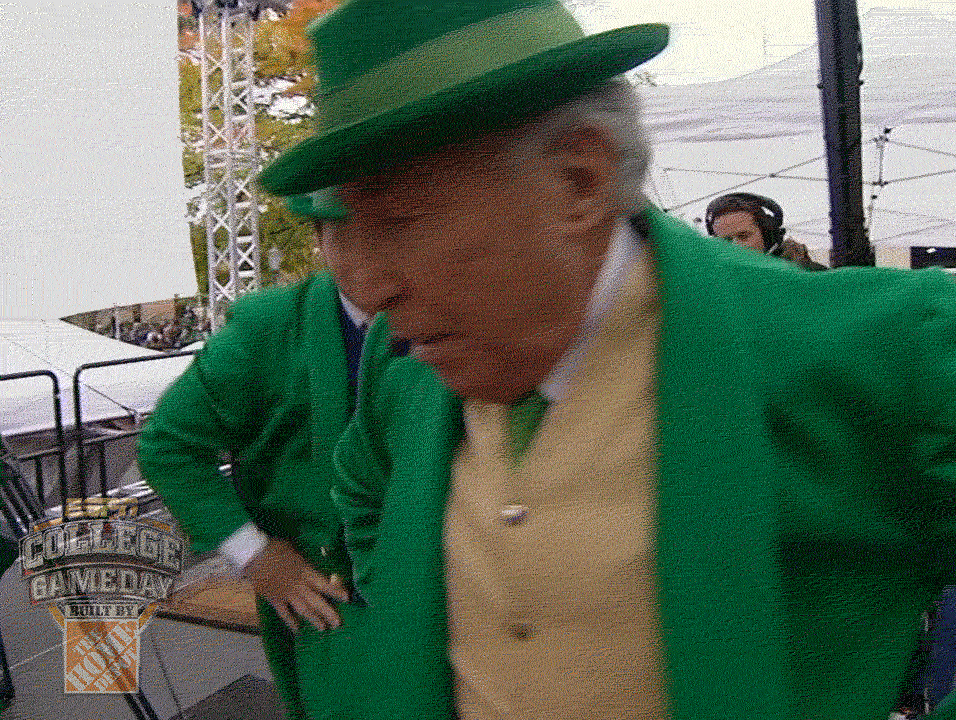 Image: Giphy
Maybe we're just alcoholics, but when it comes to that liquor flavor, we can't get enough. Sadly we're not allowed to carry liquor into supermarkets, boardrooms and PTA conferences, but we can take jelly beans to all these places and more. That's one reason we liked the Irish creme-flavored jelly beans. Sure, they tasted good, but if we had a bag, we could make it be five o'clock anywhere.
9. Jelly Belly's blackberry brandy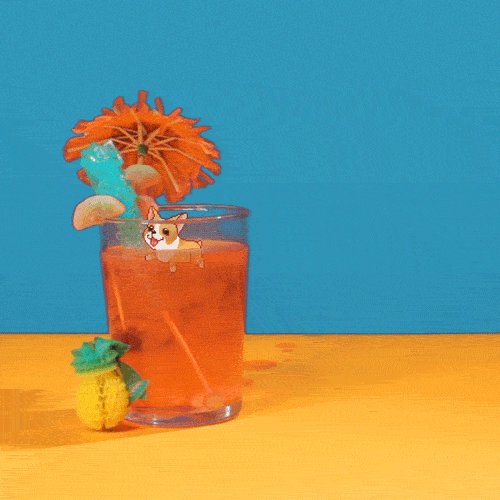 Image: Giphy
So, if we can't get our Irish creme fix, what about our brandy fix? No, of course not. Blackberry brandy has been discontinued too.
10. Jelly Belly's jalapeño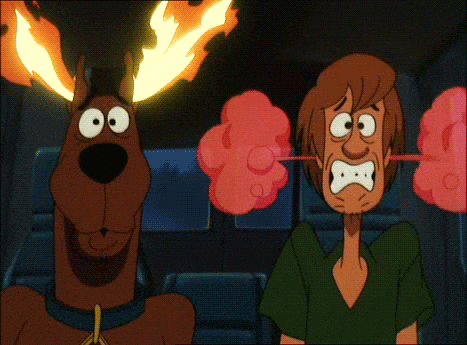 Image: Giphy
Yes, surprisingly enough, we are sorry to see jalapeño jelly beans have gone away. Now, you may be asking how that could possibly be true, but the jalapeño Jelly Bellys were a pretty good mix of sweet and heat together in one little bite. Plus, if your friends couldn't take the heat, you could always say they were something else and watch the look on their face when they bit in…
11. Jelly Belly's peppermint stick
Image: Giphy
OK, Jelly Bellys don't need a peppermint-flavor candy of any kind, but we kind of miss these little bites' bite. They had a nice peppermint flavor that was good by itself and not so great mixed with anything else.
12. Jelly Belly's apricot
Image: Giphy
Yes, apricot. In a world where we can have tangerine, orange, lemon, cherry, watermelon, etc., etc., etc., candies, we still miss apricot. They had a nice, tart sweetness that tangerine and peach just can't match.
13. JBz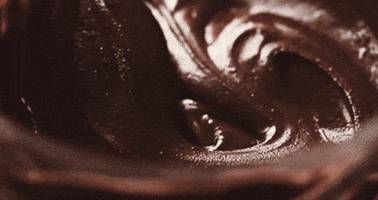 Image: Giphy
Rather than pick out one flavor of JBz, we just thought we'd lump them all together as an idea that we kind of miss. Imagine chocolate and jelly beans mixed together. It shouldn't work, and it didn't work, but we still find ourselves pining for a bag in weaker moments.
14. BeanBoozled's black pepper or plum

Image: Giphy
Kind of a like an every-flavor bean, only meaner, BeanBoozled's beans tricked you into trying one of two different flavors without the helpful legend you get on a box of Bertie Botts treat. The concept wasn't perhaps the best, but we kind of liked the plum flavor and really enjoyed the black pepper taste. Is that weird?
15. BeanBoozled's pencil shavings or top banana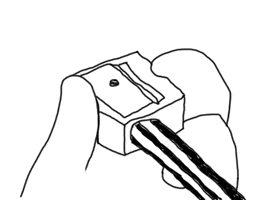 Image: Giphy
Whereas we liked the black pepper or plum combination, with this bean we just miss the look on people's faces when they ate the awful taste of banana flavoring. The pencil shavings weren't great either.
What Jelly Belly flavor do you miss the most?
More on jelly beans
Your jelly bean personality quiz
The most disgusting jelly bean flavors ever
The mystery behind Harry Potter Jelly Beans