Denny's is rolling out a
new fast-casual restaurant at college campuses this year called The Den.
But if they want to be successful, they have to go after a totally different client base (aka people under the age of 80 who don't eat dinner at 4 p.m.). How can they do it? Here are my ideas.
1. Stay open late. And open early. Basically, always be open.
Image: Giphy
Millennials have messed-up sleep schedules. Blame it on Netflix. But when they finally finish binge-watching Bojack Horseman at 3 a.m., they're going to want something to eat — and The Den had better be open.
2. Keep out the olds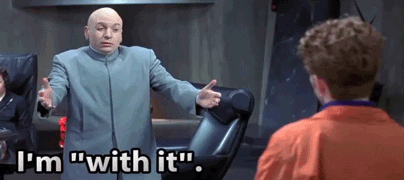 Image: Giphy
Young people hate being around old people. No one likes being reminded of their mortality when they're about to devour a burger. If the kids just getting out of class happen to collide with a group of early-bird-diner professors, The Den's cool quotient will be downgraded, like, whoa. Keep the olds out with a constant stream of loud dubstep music and an all-emoji menu.
3. Kale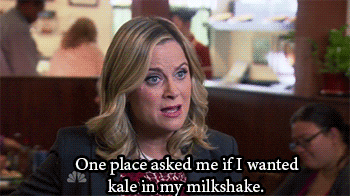 Image: Giphy
Millennials are more health conscious than previous generations, but it's all about striking balance. If The Den can work trendy health foods into a still comfort food-style menu, they'll have a hit. Kale chip nachos, anyone? How about free-range Buffalo chicken finger burritos? It's not actually healthy, but the kids'll still feel better about eating it.
4. Free Wi-Fi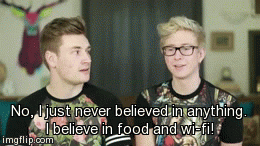 Image: Giphy
Free Wi-Fi is a necessity for millennials, especially in college. Checking phones, tablets and laptops to stay up to date on everything from which bar they're crawling to that night to emailing their professor at the last possible second is just a way of life. Free Wi-Fi will make sure they can do it while chowing down on one of The Den's burgers. Better yet? When they share the pics of their food with friends, it's basically free marketing.
5. Serve munchies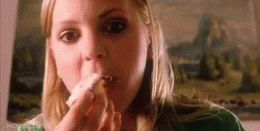 Image: Giphy
How are munchies different from regular food? You eat 'em with your fingers, they're usually deep-fried and you get bonus points if they can be dipped in ranch. Oh, and they're exactly the food you want on your way home from a frat party, or at 11 a.m. on a Tuesday when you're feeling a little… hazy.
6. Caffeine. All of the caffeine.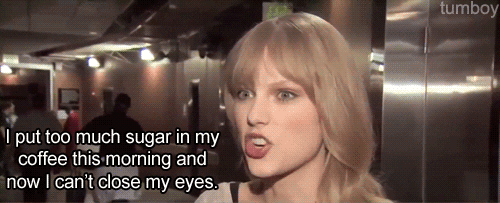 Image: Giphy
College students never get enough sleep, and procrastination leads to long nights. That means most go through gallons of coffee and energy drinks every semester. If The Den can take a page from its predecessor and serve hot, fresh coffee all night long, especially during finals week, you can guarantee it'll be a success.
More food news
Amy's Kitchen products recalled due to possible listeria contamination
Eatable news: Tokyo Tower burger, Easter Kit Kats, pizza croutons and more
Starbucks' new delivery service will make mornings so much easier