There are two types of people in this world: those who like fudgy brownies, and those who like cakey brownies. My heart lies with the chewy, fudgy, crackled-top version, but let's be honest… I wouldn't turn down a brownie if it was dry, tasteless and nine days old.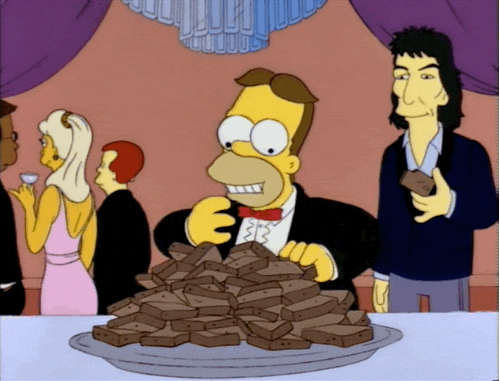 Image: Giphy
Being a non-baker, I never really stopped to think that getting the perfect texture actually has to do with what ingredients you use. My brownies have whatever texture Betty Crocker thinks they should have.
But there's actual science involved. (Which is why I don't bake from scratch much.)
Although the ingredients are basically the same for both kinds of brownies, the ratios are different. Play with the amounts of flour, butter and chocolate, and ta-da! You just changed from fudgy to cakey brownies. Watch the video to get both decadent recipes, and decide for yourself which is better.
For more great videos, subscribe to SheKnows EATS on YouTube.
More on brownies
21 Best-ever brownie recipes that will make your mouth water
10 Tips to making the perfect brownie every time
Chocolate brownie muffin top cookies are a surprisingly healthy dessert