So you went to the warehouse store hungry and somehow managed to come home with a giant-sized bag of frozen chicken nuggets. It's either plain nuggets night after night, or you figure out how to make them into something more.
And of course, that's where Reddit comes in. Reddit never ceases to amaze me with its treasure trove of ideas on how to make cheap eats taste good. Who knew there were so many legitimately tasty ways to prepare frozen chicken nuggets? These hacks turn chicken nuggets into seriously delicious meals.
1. Breakfast for dinner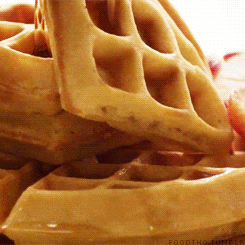 Image: Giphy
Reddit says: Make mini chicken and waffles. "I use them for chicken and waffle appetizers. Cut the waffle in quarters and put the nuggets on top and drizzle with rooster sauce and syrup."
Otherwise known as genius.
2. Kinda sorta lasagna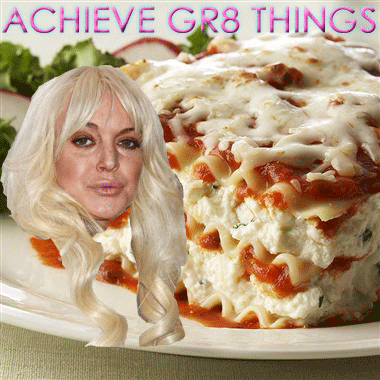 Image: Giphy
Reddit says: Make lasagna. "I made white lasagna once: layer lasagna noodles, nuggets, jar alfredo sauce, and your favorite white cheese (pepper jack, in my case…)."
This sounds like no lasagna I've ever heard of, but I need it in my life immediately.
3. No need for takeout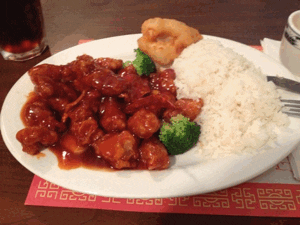 Image: Giphy
Reddit says: Make General Tso's chicken. "Nuggets (better quality can pass for takeout), some prepared sauce… A microwave steamer bag of broccoli, julienned raw carrots, and a dose of Sriracha. Over rice, or not. I do this regularly."
I can see why… sounds like a darn good idea to me.
4. The casserole dreams are made of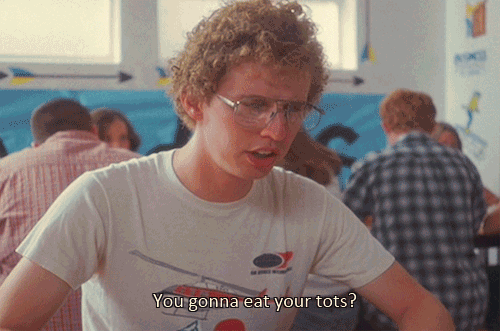 Image: Giphy
Reddit says: Make nugget casserole. "Nuggets, tots or fries, and cheese. Dump it all in baking dish and bake. Takes like 15 minutes."
Be right back… making nugget casserole.
5. Hawaiian flair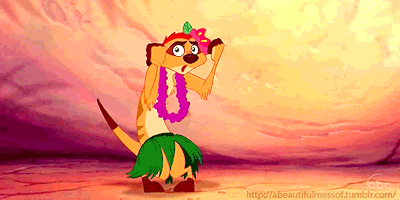 Image: Giphy
Reddit says: Make Hawaiian chicken teriyaki over rice. "Stir fry diced green and red bell pepper, sliced carrot, diced white onion, sliced water chestnuts, whole baby corn, bean sprouts, minced garlic to taste, sliced mushrooms and pineapple tidbits in coconut oil. Prepare the chicken nuggets according to package directions, then dice into bite size pieces. Add to stir fry. Make a sauce from 1/4 cup pineapple juice, 1/4 cup soy sauce, and 1 teaspoon cornstarch dissolved in hot water. Pour over stir fry; simmer and stir until sauce thickens. Pour over prepared rice."
It's one of the more involved recipes in the thread, but it sure sounds worth the trouble.
6. Easy Italian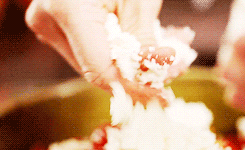 Image: Giphy
Reddit says: Make chicken Parmesan. "Layer [the nuggets] in a baking dish and top with marinara and shredded cheese. Bake according to the baking directions on the nuggets bag/box. Easy and yummy!"
Sure beats pan-frying chicken and all the oil spatters that go with it.
7. Bring on the sauce
Image: Giphy
Reddit says: Make Buffalo chicken salad. "Cook and cut up the nuggets, toss them in hot sauce, and add them to a spinach salad. I add bleu cheese dressing because fitting into my clothes apparently isn't important anymore."
Worth it. Buffalo anything requires as much creamy, calorie-laden dressing as you can pack in the dish.
8. Make it cafeteria-style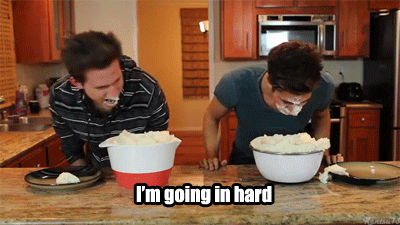 Image: Giphy
Reddit says: Make a mashed potato bowl. "I work in a high school cafeteria, chicken nuggets are king. One thing we do is called a mashed potato bowl, kind if like the one at KFC. Mashed potatoes, corn, chicken nuggets, gravy, cheese (layered from bottom to top). Kids dig it."
It's the culmination of everything I've ever wanted in one bowl.
9. The easiest chicken soup ever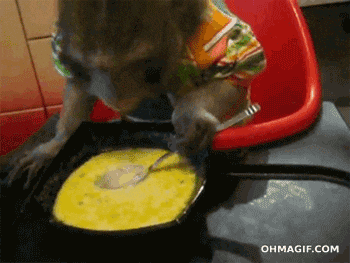 Image: Giphy
Reddit says: Make lemon chicken soup. "Make two cups of basic chicken bouillon, then add sugar, garlic, and lemon juice. Drop in chopped cooked chicken nuggets."
Considering my love affair with Top Ramen, I can get on board with this.
10. Caesar salad 2.0
From our archives: Make chicken nugget Caesar salad. This recipe gets even easier when you swap in frozen nuggets. It's like your favorite Caesar, but way better.
More chicken nugget recipes
Chicken quinoa sweet potato nuggets
Asian-style chicken nuggets with lemon glaze
Healthy baked pasta-crusted chicken nuggets