We're not entirely sure who came up with the microwaveable mug recipe concept, but he or she is pretty much a hero in our book. Who knew you could throw a bunch of ingredients in a mug, zap it and get food that would actually be good?
You've probably given mug brownies a try by now, but there's actually a whole world of meal possibilities out there, too. From breakfast to dinner and everything in between, these mug recipes have you covered. The next time you're starving but just can't with the oven, give one of them a try.
More: 30 Simple Summer Dinner Party Recipes Your Guests Will Love
Breakfast
1. Gluten-free bread in a mug recipe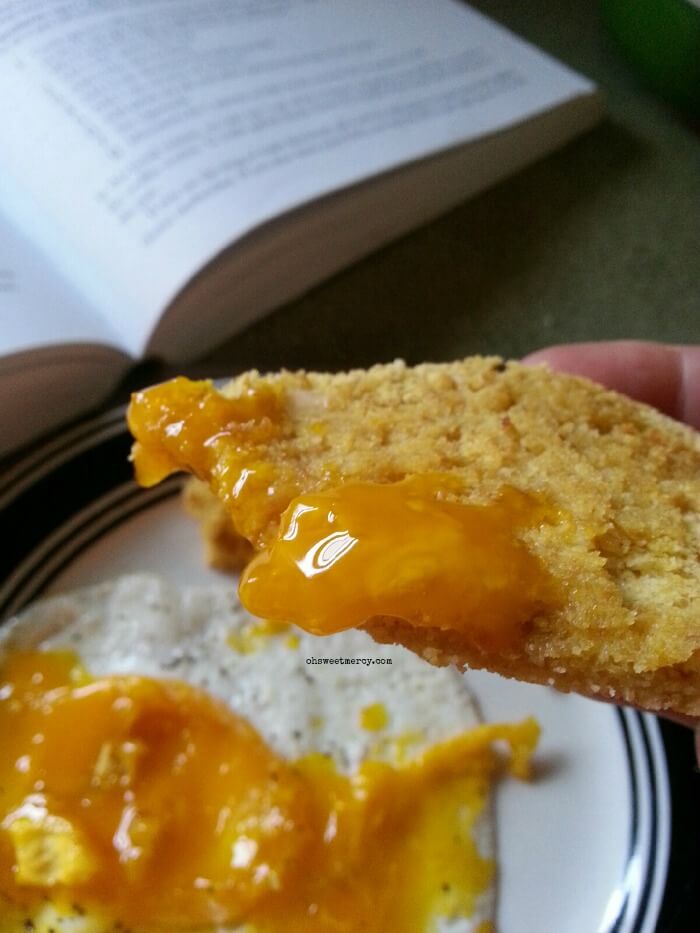 Who has time for making homemade bread? Thanks to your microwave and mug, now you do!
2. 2-minute French toast in a cup recipe
Forget oatmeal — this French toast is just as quick and easy to make, but your morning will feel way more decadent.
3. Cinnamon roll in a mug recipe
Dense and gooey and pretty darn addicting, this cinnamon roll in a mug is exactly what you would expect from a breakfast confection fresh out of the oven microwave.
4. German pancakes in a mug recipe
Treat yourself to this light, fluffy blueberry pancake, and you'll be starting your morning right.
5. Vegan tofu scramble recipe
Mug breakfasts don't have to center on eggs. This vegan tofu scramble is a hearty morning meal for those abstaining from meat and dairy.
6. Coffee cup chilaquiles recipe
There's no need to drag yourself out of bed in search of the perfect hangover brunch. These chilaquiles will make it all better, and you won't even have to put on pants.
7. 5-minute spinach & cheddar microwave quiche in a mug recipe
For those times when you want to look real fancy without even trying, this super-easy microwaveable quiche for one will do the trick.
8. "Baked" oatmeal in a mug recipe
When the weather outside is frightful (or when the air conditioner is on too high), this hearty, healthy baked oatmeal in a mug will give you something worth waking up to.
Lunch or dinner
9. Bacon plus kale plus mushroom risotto recipe
Make it in a ramekin, make it in a mug — either way, this microwaved risotto will seriously satisfy.
10. Egg fried rice in a mug recipe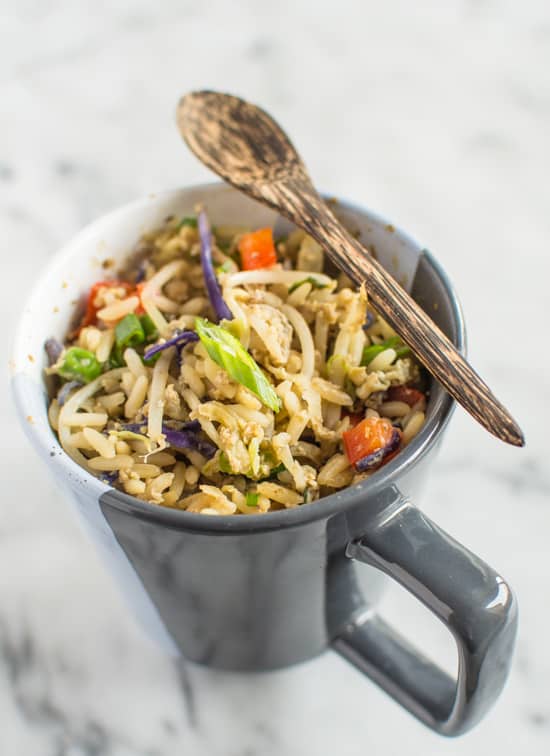 On afternoons when you have basically no time at all to prepare lunch, make egg fried rice in a mug.
11. Brown rice with edamame & pineapple recipe
Hola, vegetarians: This easy meal in a mug is just for you.
12. Microwave lasagna in a mug recipe
Lasagna doesn't have to be a laborious gut-bomb of a meal. Just a few minutes in a mug, and this version is yours.
Next: Spicy pumpkin meatloaf in a mug recipe
A version of this article was originally published in March 2015.