10 Best ways to ensure the most romantic Valentine's meal ever
Feb 9, 2015 at 9:30 a.m. ET
Valentine's Day. My least favorite non-holiday that reeks of overpriced chocolates, overpriced roses and overpriced prix fixe meals. Valentine's Grinch, party of one? Yep, that's me. And no, I'm not a bitter single lady... I'd just rather not be taken to the cleaners on Feb. 14.
So, rather than taking out a second mortgage for a fancy dinner and a dozen roses, keep these tips in mind. Based on some recent Reddit threads, here's what you should think about while cooking your honey a Valentine's Day meal. Because what better place to get all your best life advice than Reddit?
1. Eating with your fingers = sexy time
Pin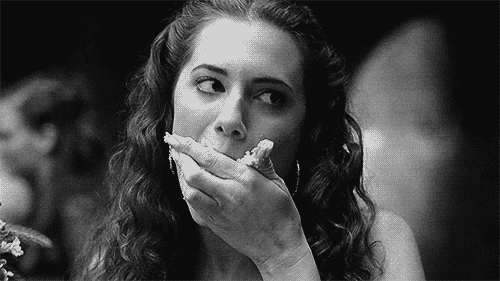 Image: Giphy
"Finger food, go with finger food. The physicality is what makes it the right home V-Day meal."
2. No explanation necessary because, duh, drinks also = sexy time
Pin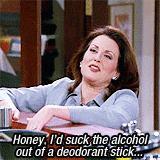 Image: Giphy
"Another thing I would mention is: don't forget about the drinks."
3. Apparently steak + red wine = horny
Pin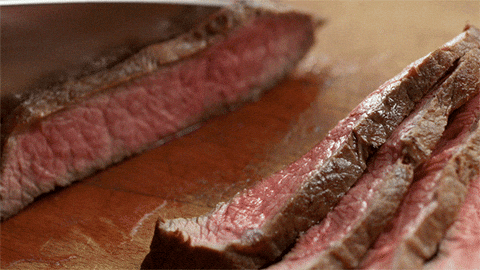 Image: Giphy
"The main course could be lots of different things. Steak makes girls horny, though, and it goes with red wine which also makes girls horny."
4. Overeating = not sexy time
Pin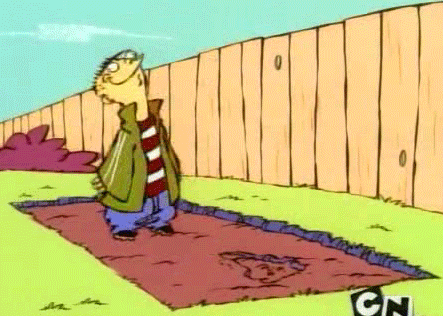 Image: Giphy
"Best advice I can give... don't eat a ton of food! Have all the courses you want but keep them small enough that once the meal's finished you're not both so stuffed that you can't manage more than falling face first into bed."
5. Please... I cannot stress this one enough
Pin
Image: Giphy
"My main Valentine's Day cooking tip: Stick to recipes that are least likely to create farts."
6. Going mental is not the goal... time with your sweetie is the goal
Pin
Image: Giphy
"Focus on doing a few things well, don't go mental... you should be spending the evening with your partner, not next to the stove. I would personally be going with things I could prep/cook earlier in the day and serve quickly."
7. Cook within your abilities or it probably won't end well
Pin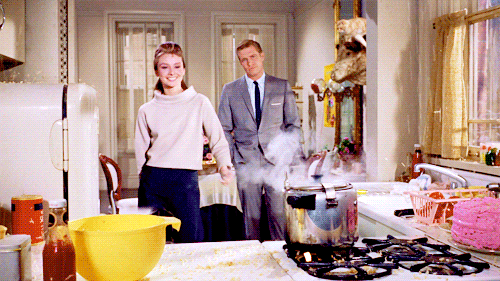 Image: Giphy
"A beginner attempting some complicated meal and completely f***ing it up isn't really all that romantic..."
8. Truer words have never been spoken
Pin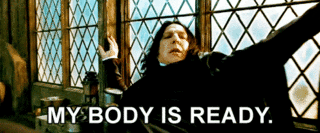 Image: Giphy
"Let the sexy time happen before the meal. That way you can eat all you want without worrying about feeling full or bloated later."
9. Ditch the sweats... a little effort goes a long way
Pin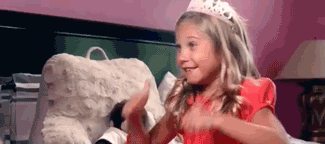 Image: Giphy
"People here have great advice about the food! I wanted to remind you of the atmosphere though. Half of a romantic fancy dinner is the feel of it, so dress yourself up a little (ask her to too), put out candles and a nice tablecloth, make sure your dishes match!"
10. What not to do (also known as: just suck it up and do the dishes, please)
Pin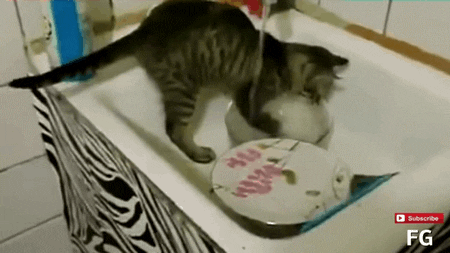 Image: Giphy
"No matter what, go to the dollar store/walmart/target and get disposable china plates and tableware." Editor's note: No, don't do that. Real mismatched plates and utensils are better, I promise.
More Valentine's Day recipes
Be my valentine mini cupcakes
Make a five-star Valentine's Day dinner at home
3 Cheap but charming Valentine's Day recipes