Is In-N-Out Burger overrated?
Mar 14, 2015 at 12:00 p.m. ET
Every time In-N-Out Burger comes up in conversation, I am filled with shame. I haven't joined the cult yet. I haven't had one taste of what so many consider a crazy-delicious burger.
But am I really missing out? The In-N-Out Burger phenomenon is spreading. Since the first-ever drive-thru hamburger stand opened in California in 1948, In-N-Out has exploded. In-N-Out opened its 300th store in Anaheim, California, in January 2015, with existing locations throughout California and in Arizona, Nevada, Texas and Utah.
As someone living deep in the heart of Texas, I know that these new In-N-Out Burger chains have made the locals go crazy. Facebook buzz tells me that a two-hour drive-thru wait, with a line wrapping around the parking lot, is nothing out of the ordinary. I ask again: Is it really worth it?
One Redditor sparked this topic of conversation when he posted that he tried In-N-Out for the first time while visiting California. Some posters swore by In-N-Out for every meal, and others just weren't buying it. More than 2,000 comments later, and here's what Reddit had to say about the famous In-N-Out Burger:
1. Australians are not impressed
Pin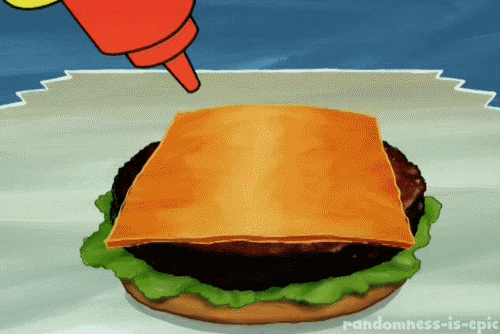 Image: Giphy
What do non-Americans think of this fast-food craze? In a word: disappointment. "I was in California visiting from Australia, and I tried In-N-Out because everybody raves about how good it is, and I left disappointed."
2. Be realistic
Pin
Image: Giphy
Lower your expectations, and you're going to enjoy your burger much, much more. "In-N-Out is great for cheap and quality burgers. They should be described as solid instead of amazing. Same as any fast food."
3. Don't even think about animal style
Pin
Image: Giphy
Whenever you hear In-N-Out, you hear "animal style" as the only way to order your burger. One unhappy diner has a different take — he recommends saving your cash instead of making the upgrade: "The burger was bland, the cheese was gummy and the fries had a very off-putting texture. I ordered my burger and fries 'animal style' the second time I went, which just means they put cheese and grilled onions on them. Animal style was even worse, and I paid an extra like $3 for it!"
4. Hold the fries
Pin
Image: Giphy
In-N-Out burgers may be great, but the fries are questionable, according to one Redditor: "I do not understand In-N-Out. The burgers are ok, the fries are like chalk." Another poster adds: "Their fries were terrible. I am talking about literally some of the worst fries in the world."
5. Hold the salt
Pin
Image: Giphy
The word on the street is that In-N-Out produces some of the best fast food in the biz, but one Redditor disagrees: "I tried it a few years ago. I got a burger animal style, and I thought it was way too salty."
6. It's just fast food
Pin
Image: Giphy
One local Californian believes that the In-N-Out obsession has gone way too far: "I don't 'get' the raving fans either. In-N-Out make really good burgers for a fast food joint. But that's it; they're really good when judging from the standpoint of other fast food joints. There's plenty of places that make better burgers than In-N-Out."
7. Jack is better
Pin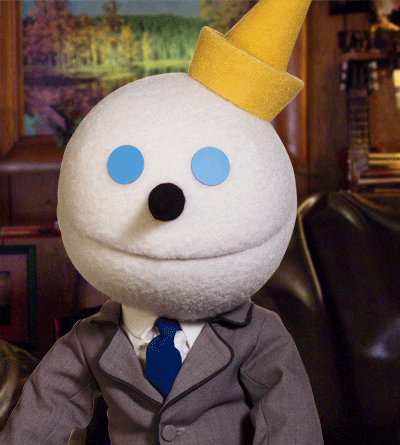 Image: Giphy
If you would rather have Jack in the Box than In-N-Out, that's saying something: "I've always thought In-N-Out was overrated. I know I'll catch a lot of flak for this, but I'd rather take an Ultimate Cheeseburger with Bacon from Jack-in-the-Box any day."
8. No contest between In-N-Out and Whataburger
Pin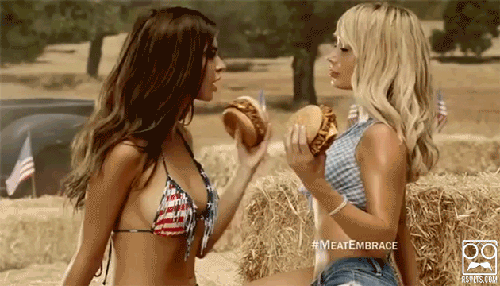 Image: Giphy
If there's one thing that stands out about Texans, it's their unshakable loyalty to Whataburger: "You don't debate Whataburger; you just enjoy their delicious burgers, which are far superior to any other burger."
9. Not the Holy Grail
Pin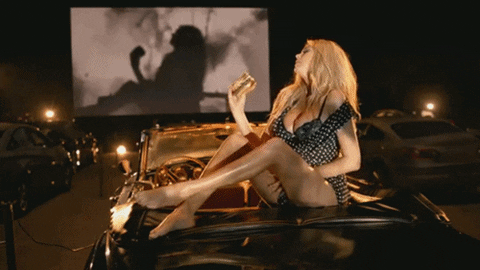 Image: Giphy
Another Redditor says, "It's way better than most fast food joints to be sure and a great value, but it's not the Holy Grail of burgers."
10. Too much hype
Pin
Image: Giphy
The most common theme among commenters was that In-N-Out had some big shoes to fill. For most diners, reality didn't live up to the dream. "Yeah, it was good fast food; don't get me wrong. It had just been talked up so much, I was expecting a hot burger joint, and it failed to live up to the hype."
More on burgers
3 Hefty and hearty fish burgers (with a homemade bun recipe)
The juiciest, most mouthwatering burger recipes for summer
Fritos pie burger, seriously