Cooking everything from scratch has its merits, but with results this tasty, it's hard to deny the appeal of store-bought pizza dough. And no, it's not reserved solely for making pizza. In fact, there are plenty of ways to use refrigerated pizza dough.
With no kneading, no rising and flavor rivaling the homemade stuff, store-bought refrigerated pizza dough is a workhorse in both savory and sweet recipes. We prefer the kind that comes in a bag, but you can use the canned variety for many of these recipes, too.
Here are some of our favorite recipes featuring pizza dough.
More: 26 Easy-to-Make Pasta Recipes to Bring to Work
1. Make your salad more exciting
How can you make your salad seem a little more exciting and indulgent? Serve it on top of warm pizza crust, of course.
2. Make savory braided pizza bread
Full of everyone's favorite pizza ingredients, like gooey mozzarella and spicy sausage, this braided pizza bread looks so good, no one will ever guess it's only semi-homemade.
3. Change up your sandwich routine
Sick of the same old sandwich? Spice things up by swapping bread for dough, adding some extra cheese and throwing the whole thing into the oven. The California club is an especially good candidate for pizza-fication.
4. Make savory pull-apart pizza bread
These savory, cheesy pizza rolls are the perfect snack for the big game or at your next cocktail party. Who doesn't love carbs, cheese and pizza sauce?
5. Twist it up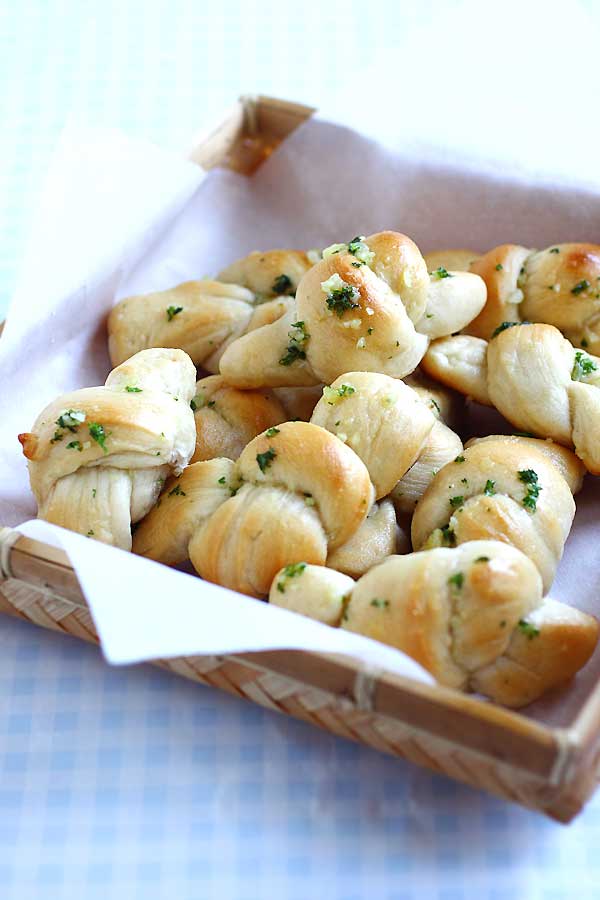 Some people like the buttery, salty, addictive garlic knots found at most pizza joints better than the pie itself. Now you can make them easily at home thanks to store-bought pizza dough.
6. Turn your pizza into cinnamon rolls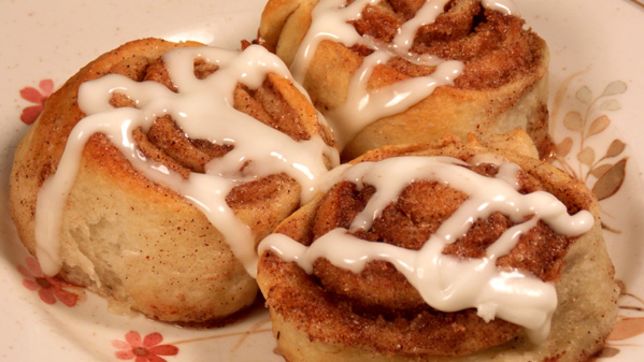 Easiest cinnamon rolls ever? Count us in.
7. Try some soft pretzels with pizza dip
You don't have to wait for a ball game or a movie to enjoy a fresh soft pretzel. All it takes is some store-bought pizza dough, some twisting skills and a sprinkle of coarse salt.
8. Make some crab cups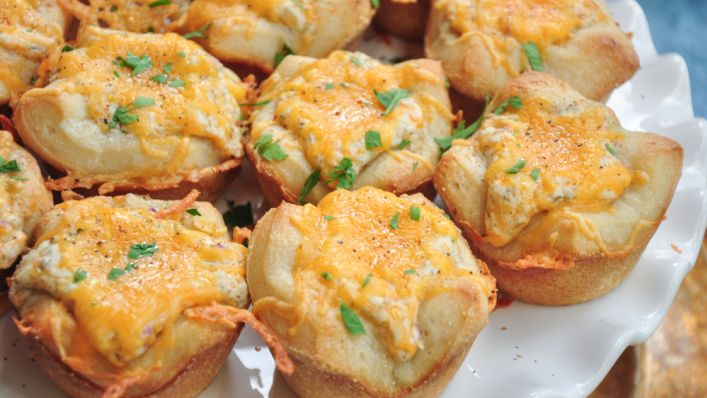 Cheese and crab dip, anyone? Plus, these cups freeze really well.
9. Serve up some mini deep-dish pizzas
These mini deep-dish pizzas are the ultimate slumber party snack. All it takes is a mini muffin pan, store-bought dough and some pizza ingredients, and you're on your way to deep-dish deliciousness.
10. Bring out your cake pop maker & make doughnut holes
You can technically just fry these up on the stove, but using a cake pop maker for these pizza dough doughnut holes is faster and less messy.
More: Low-Carb Bowls Are the Best Lazy Lunch Formula
11. Get your naan on
This method of creating your own naan couldn't be simpler. Divide a ball of dough in two, roll out and fry in oil or ghee, and you have the perfect accompaniment to an Indian food feast.
12. Make a pot pie
This recipe gives the traditional pot pie a Mediterranean twist.
13. Make oven-fresh cheese bread
Mmm… The only thing that smells better than a hot pizza fresh from the oven is oven-fresh cheesy onion focaccia bread.
14. Throw some eggs on it
How pretty is this breakfast pizza? Not too pretty to eat, though. You'll devour this in no time.
15. Make dessert
These super-easy "Cinna Stix" with icing make a fun, indulgent breakfast or a cozy, warming dessert. Either way, they're perfect with a cup of coffee.
A version of this article was originally published in February 2015.