So, your New Year's Eve got a little out of hand? We've all been there. The Champagne goes down a little too easy, and those cocktail party bites are just so tiny. Between the free-flowing bubbly, the lack of food and the thought of ringing in another year with Ryan Seacrest, you're bound to drink a little too much. Here's how your Jan. 1 will go…
1. Wake up, open one eye, assess the damage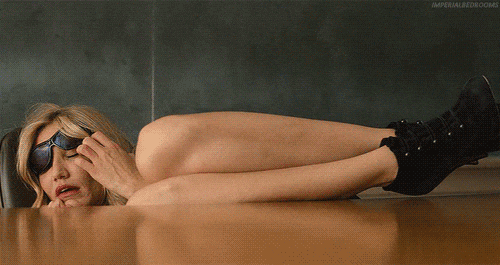 Image: Giphy
Why is there a Champagne glass in my bed? Is that a pig in a blanket stuck in my hair? Mmm… it is.
2. That moment when you think you feel fine but then suddenly you really don't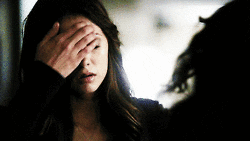 Image: Giphy
You had high hopes, but nope, it's bad. And now the thought of pigs in a blanket repulses you. Thanks a lot, hangover.
3. Maybe I just need a little hair of the dog
Image: Giphy
If I'm to believe what my mother always told me, all I need is a drink to feel better. Cautiously, now…
4. OK, that went pretty well. On to New Year's brunch…
Image: Giphy
It's the new year, and I've made all those resolutions about eating better and drinking less. I should stick to a healthy meal and orange juice.
5. Oh, what the hell… Jan. 2 is as good a day as any to start a healthy diet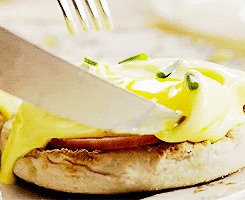 Image: Giphy
Eggs Benedict, come to Mama!
6. You know, those eggs settled my stomach quite nicely. Maybe I'll try just one mimosa. Don't judge.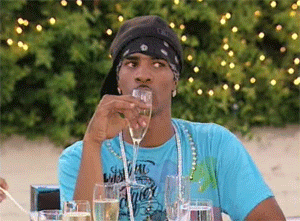 Image: Giphy
Who am I kidding? Bring on the bottomless mimosas.
7. Hangover who?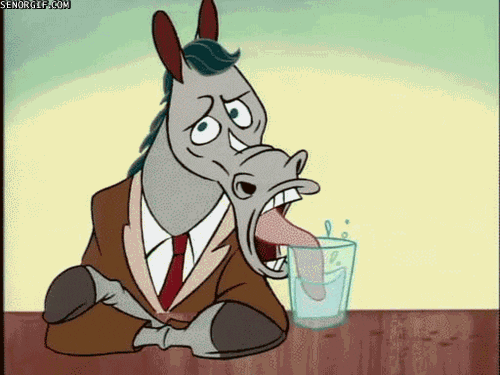 Image: Giphy
That moment when you graduate from mimosas to the hard stuff and you're slurping down vodka tonics, the morning's ills forgotten. Here we go again…
More on overindulging
10 Things you eat when you've had too much wine
Why you shouldn't get drunk around your kids
Anna Kendrick has a perfect formula for drunk tweeting