We confess: Our biggest food fails, ever!
Dec 26, 2014 at 11:00 a.m. ET
We've all made serious mistakes in the kitchen, but here at SheKnows, we like to laugh about it, no matter how horrible it may have seemed at the time. These food fails from SheKnows editors, writers and copy editors will bring you a little joy and make you feel better about the last one you had (or the one you have next).
Orange is the new biscuit
Pin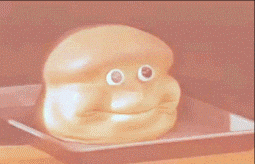 Image: Giphy
This one makes me feel good for two reasons. First, I've totally done this (twice). Second, the victim of this food fail is a professional chef. Marnely Rodriguez-Murray, who writes for SheKnows in addition to her day job, was working at The Broadmoor in Colorado Springs when she confused the baking soda for baking powder and didn't notice until she'd already made eight trays of biscuits.
I can tell you from personal experience what that means. It means they turned bright orange and tasted a lot like pennies. (Trust me, even the birds won't eat them.) Says Rodriguez-Murray, "In my defense, it was around 2 a.m., and no one has any sense at that time." I'll give you that, Marnely.
Party foul
Pin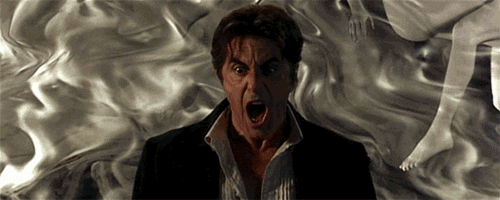 Image: Giphy
Maria Mora, writer and associate editor for SheKnows Parenting, knows all about bad parties. At, of all things, a housewarming party, she took a cold Pyrex dish from the fridge and popped it into the oven, where it promptly exploded. As if that weren't enough, the butter in a disposable roasting pan she used for another dish caught fire in a pretty major way. "Everything in the oven was ruined when we had to use a fire extinguisher," she explained.
Drop it like it's hot
Pin
Image: Irina Gonzalez/SheKnows
SheKnows' esteemed food editor Irina Gonzalez had the ultimate disaster after making a Chrismukkah cake for a friend's Holidays in July fundraiser party. She iced it up beautifully, gently placed it into a container for transport, delicately added the finishing touch of Christmas sprinkles — and then proceeded to decorate her floor with it.
Little people, big problems
Pin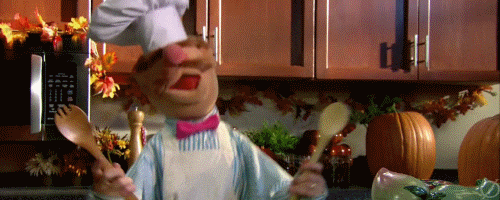 Image: Giphy
Fran Ostendorf, SheKnows copy editor, learned the hard way the importance of both cooking mise en place and never turning your back on a 3-year-old. Her kiddo had made some honey cake at school that day, and when he presented the recipe to Mom, she saw the opportunity for a great bonding experience. She got out all the ingredients and began adding them. When Ostendorf turned her back, her son tried to be helpful by adding the baking soda… all of it.
"That's what we did at school, Mommy!" he exclaimed when she inquired about his decision (which she's sure he had since it was probably premeasured). Of course, honey cake has a lot of ingredients, so not wanting to waste them, she just tried to dig out as much as she could, then popped the two cakes it made into the oven. They rose so epically they were all over the oven (literally out of the pan) and then, when they came out, fell just as spectacularly. Needless to say they were completely inedible.
Tryptophan, smryptophan
Pin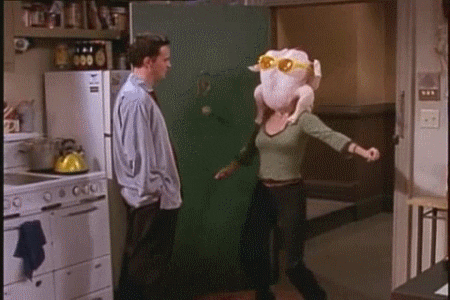 Image: Giphy
Kelli Uhrich, SheKnows' editor for the home, living and pets channels, knows a thing or two about Thanksgiving disasters. Just not in the way you think. She explained: "A few Thanksgivings ago, my husband had to work over the holiday. I felt bad that he would be missing out, so I spent the entire evening cooking the whole Thanksgiving spread — turkey, mashed potatoes and gravy, stuffing, green bean casserole, salad, rolls and two different pies (none of which was easy). But by the time he got home, I was so exhausted that I fell asleep, and he basically had to eat alone."
Baking is hard
Making macarons isn't for the faint of heart. We had not one, but two experienced cooks with macaron tragedy stories.
Pin
Image: Gina Matsoukas/Running to the Kitchen
Gina Matsoukas, SheKnows food writer and blogger at Running to the Kitchen, tried and failed three times (not one success). As someone who's been there, her post is absolutely heartbreaking. On the bonus side, it's one of the most beautiful pics of a mistake I've ever seen.
Pin
Image: Alicia French/Giving the Good Life
Things didn't work out much better for our SheKnows International associate editor and writer, Alicia French. After a similar experience, Alicia decided to save her misshapen macarons by sprinkling on some edible gold stars — it didn't work. At least they tasted good.
Don't cry over spilled pizza
Pin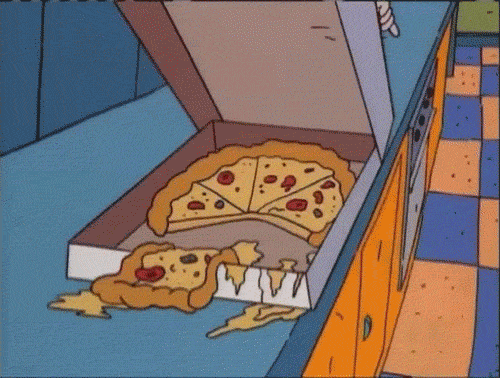 Image: Giphy
SheKnows' sponsored content editor Colleen Stinchcombe once decided to be an "a-hole" (her words, not mine) about bringing her own food on a trans-Atlantic flight. She finished the pizza and took it out of the oven only to drop it on the floor facedown. She says she started crying and that her mother had to start another batch of pizza dough for her.
Judge her if you want, but if you haven't cried over a food fail, you don't cook often enough.
What your dinner guests don't know won't hurt them
Pin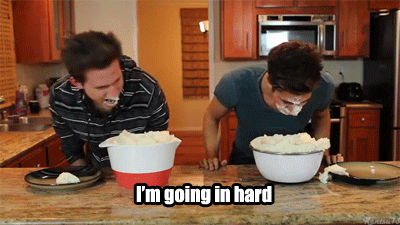 Image: Giphy
SheKnows writer Nancy F. tells us that her grandmother once did something most of us would prefer to not think about. It seems Grandma once put the cooked potatoes in the sink to mash them, when a scouring pad fell in. She pulled out the mashed potato-laden pad — and served them anyway.
Nancy noted, "Never did ask, but I'm assuming it was a metal scouring pad and not an S.O.S pad." Ew…
She's my cherry pie disaster
Pin
Image: Doug Ferguson/SheKnows
SheKnows' Doug Ferguson (thankfully) decided to do a test run of a cherry pie before Thanksgiving. Not only did he add so much water to the crust that he couldn't roll it out and literally had to smear it into the pan, but when the filling was so watery that the cornstarch didn't seem to be helping to hold it together, he decided the solution was more cornstarch — which of course just pearled up in the pie. "Cherry soup with a crust smear, anyone?" Doug asked.
Accidental metaphors
Pin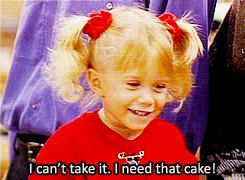 Image: Giphy
Lest you think I'm poking fun at my SheKnows colleagues, I'm not without my share of fails. Who hasn't accidentally forgotten a pizza in the oven overnight to wake up to a black charcoal disk?
But my favorite has to be the time I baked a cake for my friend's baby shower. I made a large cake… larger than I usually do. I wasn't used to working with something so heavy, and while transferring it from the pan, it developed a horrid crack. I frosted it, attempting to use the frosting as spackle, but that didn't work. My cohost had the brilliant idea of using fresh edible flowers to cover it, which worked brilliantly. Except for one thing.
When it was time to cut the cake, not everyone was willing to eat the flowers, so the guest of honor (who just happens to be an amazing cook) just plucked them off, and the cracks were more visible than ever. I was mortified. She said, "Oh, a theme cake."
In response to the quizzical look on my face, she continued. "Well, I'm having a C-section."
More fails
These 10 Christmas fails ruined someone else's holiday
Top 10 Thanksgiving fails will make you feel better about your cooking skills
17 Halloween fails that seriously can't be topped