If you're taking the time to make yourself a hot meal every night, then you deserve a pat on the back. But cooking for one comes with its limitations. After a few months, you may be sick and tired of the same old, same old. Not to worry — Reddit cooking enthusiasts have the answers you're looking for.
Use these 12 tips to reinvent the wheel when cooking for one:
1. Add new flavors.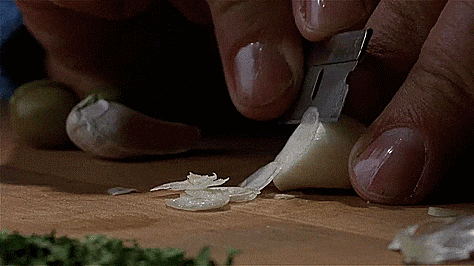 Image: Giphy
Instead of making casserole the same way you always have, branch out into new flavor categories: "If you stock up on spices and are a little adventurous, the possibilities are endless."
2. Always stock up on the basics.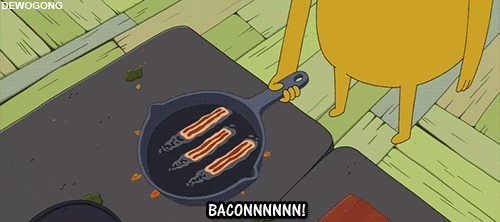 Image: Giphy
One Redditor recommends keeping potatoes, rice and pasta on hand.
3. Buy meat in bulk.
Image: Giphy
Reddit says: "I buy meat in large quantities when sales hit, and when I get home, I split them into individual, meal sized packages for freezing. This allows me to have plenty of options."
4. Cook in steps.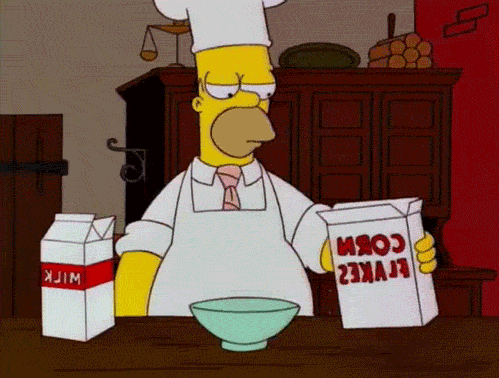 Image: Giphy
Reddit recommends: "Pick your meat, decide which veggie goes with it, then pick a starch."
5. Don't throw away leftovers.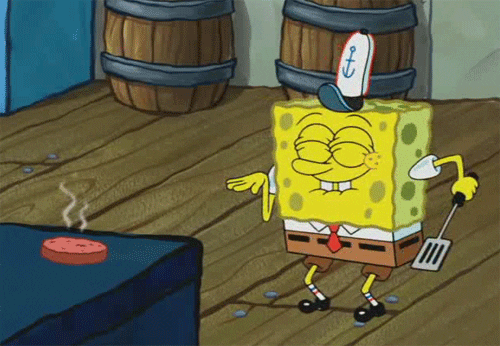 Image: Giphy
Repurpose them with new ingredients and spices for a second or third meal.
6. Expand your basic dishes.
Image: Giphy
Reddit recommends: "Find one or two go-to meals from each cuisine around the world."
7. Keep your pantry full.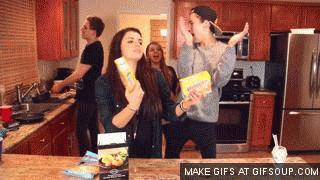 Image: Giphy
According to Reddit, "The key to variety is to keep a well-stocked pantry, a ready supply of aromatics (ginger, garlic, onions), and just frequently buy small amounts of meat and vegetables. (Or buy large amounts of meat and freeze most of it; just cook a bit at a time.)"
8. Learn to meal plan.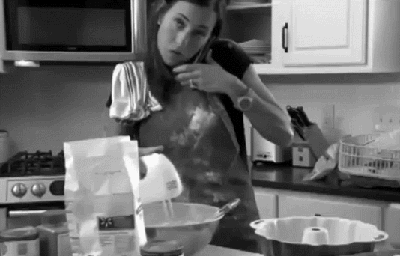 Image: Giphy
One Redditor provides a simple strategy when cooking for one: Plan for two to three days, shop several times a week, and stick to the basics.
9. Make friends with your freezer.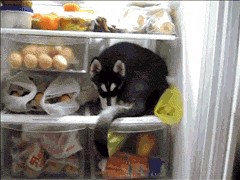 Image: Giphy
Reddit gives a great example of how to use your freezer for meal planning: "Make a base soup stock, or base tomato sauce (or both) on your day off. Divide up into single serving containers and freeze. Thaw out the morning you want to eat one for supper. Add your vegetables, meat, noodles, etc., that night."
10. Reinvent your main ingredient.
Image: Giphy
If chicken is in your freezer, Reddit recommends cooking it several different ways for the week: chicken teriyaki, Thai chicken curry, chicken Mexican stew and more.
11. Think outside the oven.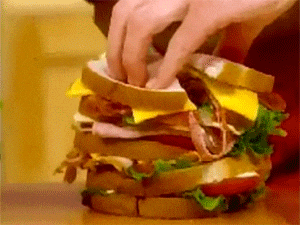 Image: Giphy
Keep things interesting with delicious, ready-made meals for lunch and snacks — like Brie and jam on baguette slices when you're not in the mood to cook.
12. Try new vegetables.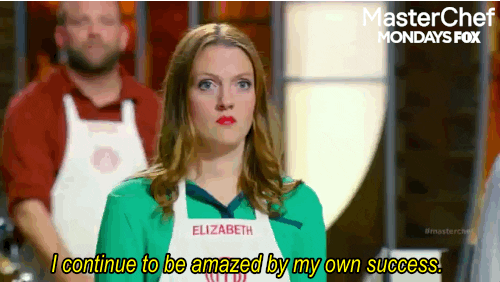 Image: Giphy
One Reddit commenter says: "I find that having an organic veggie bag helps me diversify my cooking. You will get veggies that are new, strange, and even unknown."
More recipes
3 Impressive cocktail-glass party appetizers to wow your guests
One-Pot Wonder: A rustic winter spin on chicken
21 Ways to cook and bake with leftover red wine