21 Spooky Halloween cocktails to celebrate in style
Oct 25, 2014 at 3:00 p.m. ET
These spooky spirits will get you and your party guests in the holiday spirit.
1. Touch of evil martini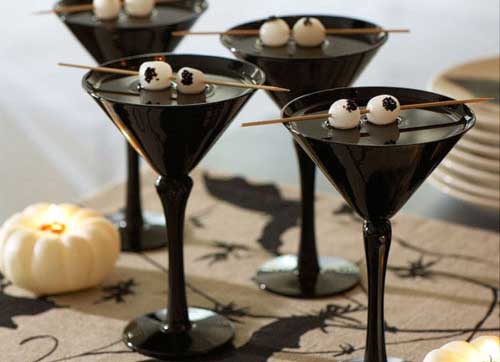 Credit: Wanderlust and Lipstick
Channel your inner evil genius while conjuring up the touch of evil martini, a lychee "eyeball"-topped Chambord and black vodka concoction.
2. Spiked ghost and monster Halloween cocktail recipes
Credit: Just Dip It in Chocolate
Vodka, Kahlua, ice cream and whipped cream combine to bring these creatures — spiked ghost and monster Halloween cocktails — to life.
3. Witch's brew punch recipe
There's little toil and little trouble to summon forth this cauldron's bubbly — witch's brew punch, made from lemonade, limeade, sparkling water, rum and your culinary wiles. Hint: Store dry ice near the punch to give it this haunted, foggy effect.
4. Candy corn cocktail recipe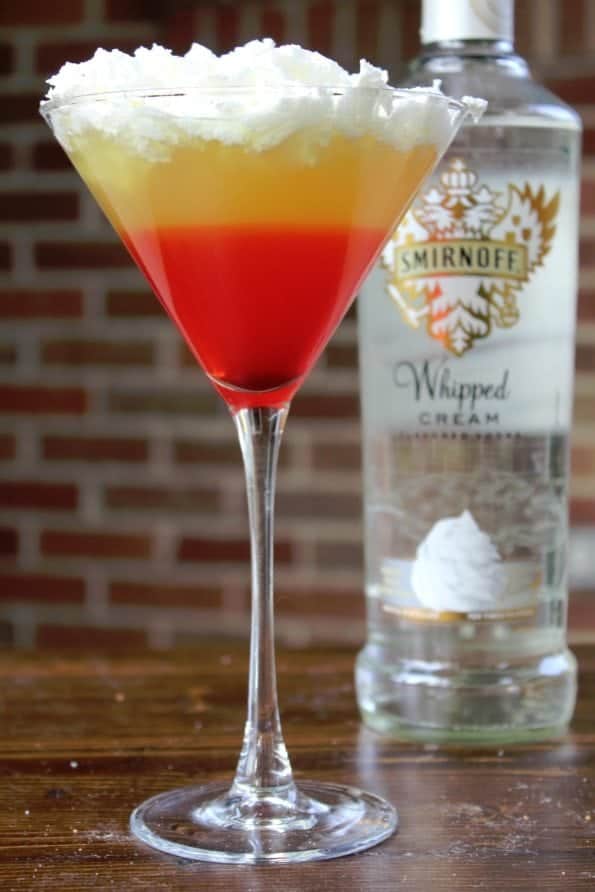 Credit: Tammilee Tips
Serve up the quintessential colors and candy (likeness) of Halloween with the candy corn cocktail recipe.
5. True Blood vampire-rimmed cocktail glasses
Credit: instructables
Cloak your cocktail glasses in True Blood-inspired vampire blood drippings, and pour the poison of your victim's choosing.
6. Color-changing Halloween cocktail recipe
Not afraid of a Halloween haunt? Dim the lights, and pour your Halloween party guests color-changing cocktails.
7. Pumpkin pie martini recipe
Credit: Dishin' with Di
Have fun perfecting this pumpkin pie martini recipe before serving it at your Halloween party.
8. Flaming s'mores cocktail recipe
Credit: tablespoon
Serving up these flaming s'mores cocktails will be the trick and the treat of your Halloween party.
9. Candy-infused cocktail recipes
Garnished with sugar and candies, there's nothing ghoulish about these cocktails infused with sweets. Try one or all three options: Skittles, Sour Patch Kids and candy corn.
10. Flaming zombie cocktail recipe
Credit: Expert Village/YouTube
Awaken the walking dead with one of these flaming zombie rum cocktails.
11. Mr. Hyde potion recipe
Credit: HGTV
Even the most monstrous of guests will fall victim to Mr. Hyde potion's blackberry liqueur and lavender syrup charms.
12. Crimson Halloween punch with frozen ice hands recipe
Credit: Cook, Shoot, Eat...a food photographer's journey
Hands up if you'd like to know how to make this Halloween punch spiked with vodka and a "bloody" hand.
13. Pumpkin margarita recipe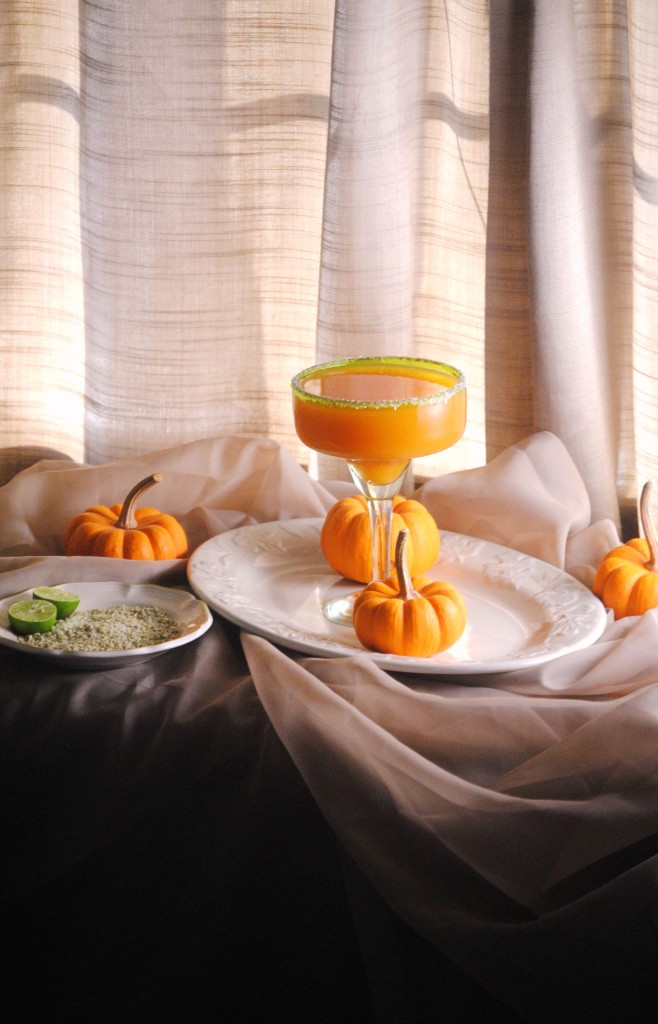 Credit: Sweet Life
Pumpkin-flavored is the only variety of margarita that will do for Halloween. And will you really let your guests do without the experience?
14. Halloween eyeballs for cocktails
Credit: Good Cocktails
These lychee eyeball garnishes for Halloween cocktails are guaranteed to either fright or delight your guests.
15. Shrunken heads in spiced cider recipe
Credit: girlichef
What could be creepier or sweeter than this hot spiced cider with shrunken heads? Serve spiked to your choosing.
16. Pumpkin nog recipe
Credit: Liquor.com
Break out the eggnog early to make pumpkin nog — you'll be glad you did.
17. Vampire blood martini recipe
Credit: the kitchn
You'll want to suck the blood orange juice (and pomegranate juice and vodka) out of this vampire blood martini.
18. Alien brain hemorrhage
With the alien brain hemorrhage, Baileys is paired with grenadine, blue curaçao and peach schnapps for a disturbingly delicious Halloween shot.
19. Vampire kiss martini
Credit: Delish
Put black licorice, wax teeth (and fangs), vodka, Chambord and Champagne to good use for the vampire kiss martini.
20. El esqueleto verde cocktail recipe for Dia de los Muertos
Credit: The Savory/YouTube
The perfect way to top off Halloween and plunge into Dia de los Muertos? With the green spirit known as el esqueleto verde.
21. The Silver Ghost
Credit: Tiffany Hagler-Geard
This spooky and creative cocktail is easy to make. Take 2 ounces of The Owl's Brew Pink & Black (a unique cocktail mixer made with Darjeeling tea and hibiscus), 1 ounce Captain Morgan's White Rum (released earlier this year) and a sprig of fresh basil. Just make sure you twist the basil leaf over your cocktail for an added dose of flavor.